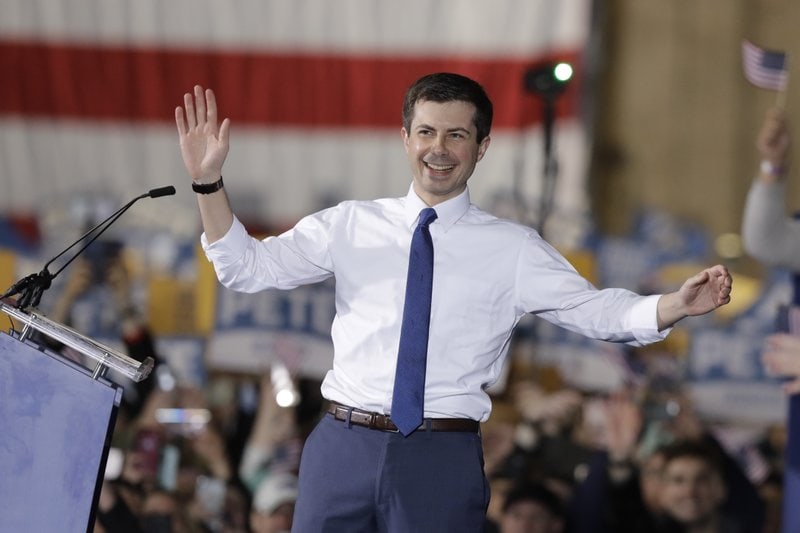 Diamond is the second Tampa Bay area Democrat to back Buttigieg.
Rep. Ben Diamond is throwing his weight behind Pete Buttigieg, he announced this week.
Diamond joins a growing list of Tampa Bay area politicians in backing the South Bend, Indiana, Mayor, including former Rep. Sean Shaw, Rep. Adam Hattersley, Tampa City Council member Guido Maniscalco and Sarasota Mayor Liz Alpert.
Diamond told Florida Politics his support is about supporting a candidate that can bring people together to reject the divisive politics of President Donald Trump.
"There's so much fighting in Washington, D.C., right now," Diamond said. "I'm not convinced the next President should come out of that."
Buttigieg has faced at least some criticism about his resume. The New York Times reported comments from Presidential candidate Amy Klobuchar in June claiming that a woman with Buttigieg's resume would not find a place on a presidential stage, raising questions about ongoing sexism in national politics.
Her past comments prompted a flurry of debate on social media not just about whether that's the case, but whether Buttiegieg, whose only political experience includes running a city of 100,000, is enough to qualify him for the highest elected office in the nation.
Diamond believes it does.
"I see the Mayors of this country as the ones who are coming together to get things done," Diamond said. "He has a record of getting things done. His was a city that was written off as a dying city, but he brought investment and hope for a future to a community."
Diamond also said he was attracted by Buttigieg's military experience and noted intelligence.
Diamond plans to work hard on Buttigieg's behalf. He's heading to Miami Thursday night to meet with him.
His support extends beyond electability, too. Diamond said he was also drawn to Buttigieg's plan to tackle climate change.
That plan includes ushering the United States to net-zero carbon emissions by 2050 by implementing immediate climate goals and tapping the collective power of cities, including rural areas, to be part of the solution.
Diamond also supports Buttigieg's plan for health care, which has been one of the most contentious topics on the Democratic stage so far. While front-runners Bernie Sanders and Elizabeth Warren are pushing plans for Medicare for All, Buttigieg is proposing a "Medicare for all who want it" plan that would allow Americans satisfied with their existing coverage to keep it, but allowing those who want to opt in to a government healthcare plan to access care that way.
Buttigieg is leading polls in Iowa, the nation's first primary contest that often sets the stage for candidates moving into election season. Nationally he's not doing quite as well and is polling at about 9 percent, putting him fourth in the race behind former Vice President Joe Biden and Sens. Sanders and Warren.
"Our primary, March, is right around the corner," Diamond said. "Now is the time to start getting organized."
Diamond said he will be employing one of Buttigieg's key campaign strategies — relational organizing. That tool encourages supporters to not only employ traditional grassroots tactics of knocking on doors, but also using conversations with voters already known to share Buttigieg's message and priorities.