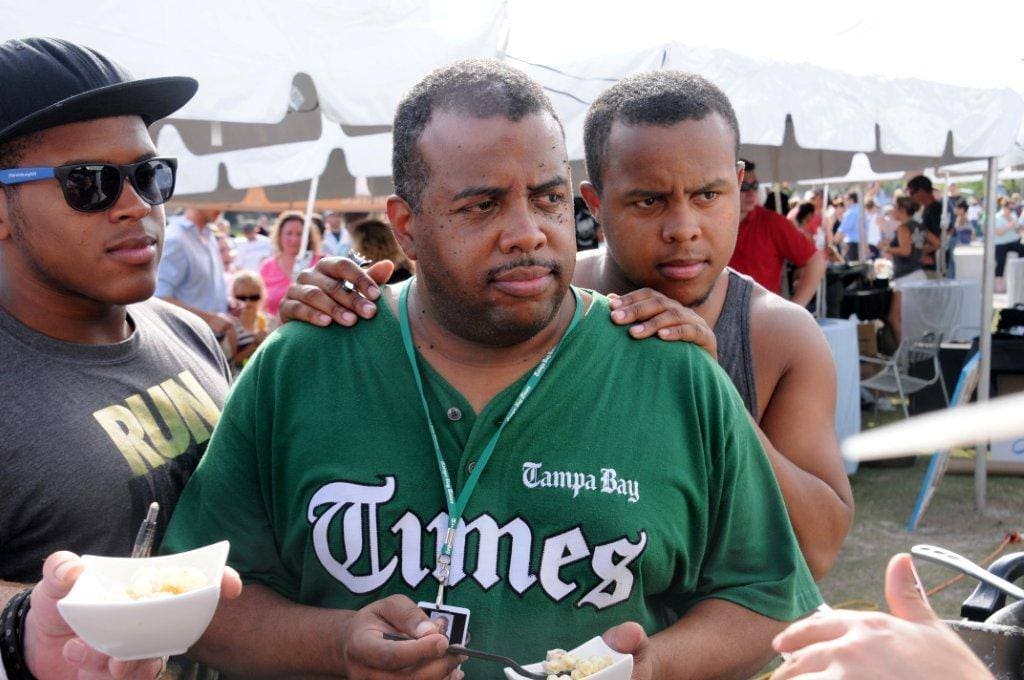 Hooper will next manage local communications for the American Cancer Society.
Long-time Tampa Bay Times reporter and columnist Ernest Hooper is working his final day with the paper this week, he announced on Facebook Thursday.
Hooper is leaving his post to serve as Communications Director for the American Cancer Society's Southwest Florida chapter.
The news comes after Hooper announced in September he was taking over as the Times' assistant sports editor and leaving his weekly column behind.
It also comes just weeks after the Times laid off seven newsroom employees in another round of cutbacks to the financially struggling paper. Hooper was not part of that reduction.
The Times does not respond to personnel matters.
In his Facebook post, Hooper gave praise for the myriad topics he has been able to cover throughout his more than 27-year career with the Times.
Those nods included some obvious topics and some other not so obvious ones, including Tampa Mayor Jane Castor's recent election, climate change, former Tampa Bay Buccaneer coach Tony Dungy, Columbia Restaurant owner Richard Gonzmart and the Spring of Tampa Bay, among others.
He also gushed praise for the region's eats, including shrimp and grits, Brocato's Sandwich Shop, and the Brunchery.
"I'm grateful for the support of my wife, the many editors, reporters and staffers who shared the mission and, of course, the readers who allowed me to embrace the awesome opportunities journalist enjoy every day. Thanks to everyone," Hooper wrote. "I'm excited about this new chapter, which really will be an extension of my love of community."
Hooper ended his post with his well-known tag line, "…that's all I'm saying."
Hooper's post, over the course of just seven hours, drew nearly 450 comments and 840 reactions from readers and fans. Some were current or past co-workers praising their experiences working with him. Others were from readers wishing him well and lamenting the paper's loss. Most congratulated him on his new opportunity.
Hooper's love for his work is evident in his precise recollection of his days with the Times: "After 27 years, four months and 23 days (not that I counted), I've reached my final day as a member of the Tampa Bay Times staff," he wrote, adding that he worked for the paper for 10,006 days.