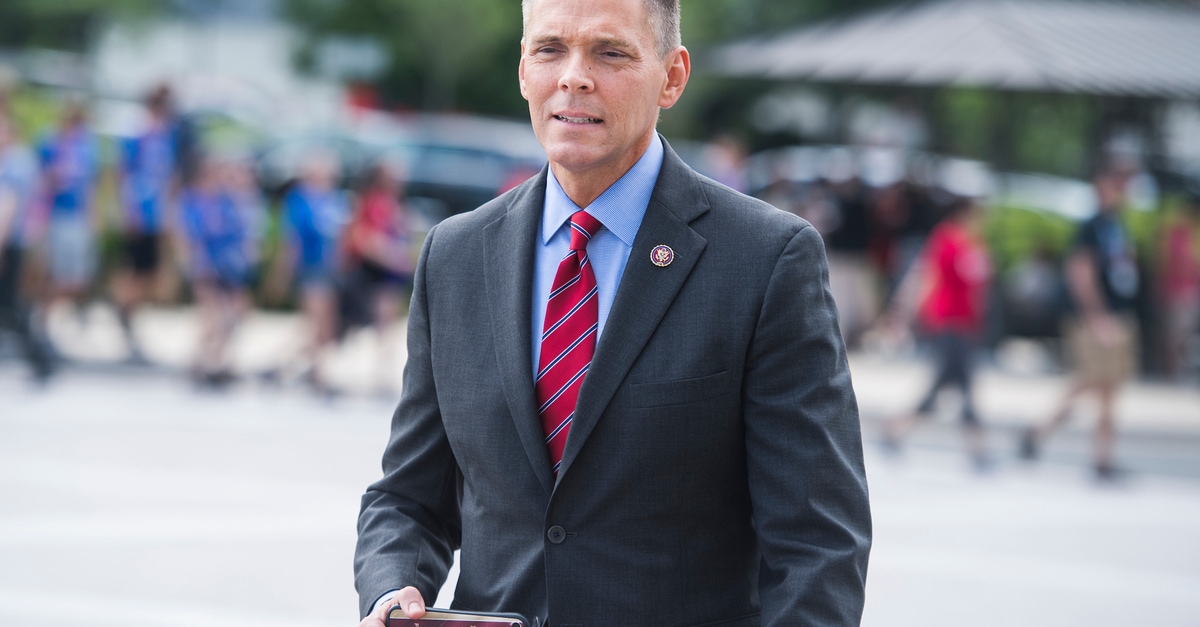 But the Committee on Ethics is deferring its decision.
The Board of the Office of Congressional Ethics unanimously voted earlier this year to recommend the U.S. House of Representatives Committee on Ethics further review allegations that Rep. Ross Spano may have accepted personal loans exceeding federal campaign contribution limits.
If that is the case, the Board notes, "Rep. Spano may have violated House rules and federal law."
The Board made its recommendation to further review the matter because "there is substantial reason to believe that Rep. Spano received improper loans, in excess of federal campaign contribution limits, to support his election to the House of Representatives."
The Committee on Ethics released the Board's recommendations Thursday as part of its review over the matter.
In that update, the Committee announced it was deferring the matter "at this time." Such a deferral requires the Committee to release the Office of Congressional Ethics report to the public, which included its own finding of "substantial reason to believe" there was wrong-doing.
At issue are two loans Spano accepted from friends during his 2018 congressional campaign. Spano borrowed $70,000 from Karen Hunt and $110,000 from Cary Carreno through four personal loans, then contributed the money to Ross Spano for Congress through installments between May 3 and Oct. 29.
The problem with that is, while candidates can loan their campaign personal funds, using loans from friends to then finance a campaign may represent a violation of campaign contribution limits. For congressional seats that limit is $2,700, far below what Hunt and Carreno loaned Spano.
Shortly after winning his election against Democrat Kristen Carlson, Spano admitted the loans might have constituted a campaign finance violation and promised to repay them. His campaign since nearly put itself into the red doing so, but still, as of the most recent campaign finance reports publicly available, has about $60,000 left to repay.
The Democratic Congressional Campaign Committee (DCCC) has been hammering Spano over the controversy and is targeting him as one of several Republican members of Congress to overthrow in the 2020 election.
"After taking his wealthy friends' secret money to illegally finance his campaign, Congressman Spano is now under criminal investigation by the Justice Department," DCCC spokesman Avery Jaffe said.
"Every week, Ross Spano finds a new way to embarrass the hardworking people living in his district, whether it's his central role in the Loangate campaign finance scandal or voting against lowering Floridians' prescription drug costs."
Spano will face one of two Democratic challengers in the 2020 election. Rep. Adam Hattersley is leaving his state seat to run. Former Sarasota news anchor Alan Cohn is also running.
"Ross Spano cheated his way into office in 2018 and he must be held accountable by the voters in 2020 for his actions," Cohn said. "As an investigative reporter, I spent my career chasing after corrupt politicians and have fought for the truth. People in the 15th District deserve an honest member of Congress and I will restore honor to this seat."