Last Call — A prime-time read of what's going down in Florida politics.
First Shot
Andrew Gillum has been trying to keep himself relevant to Florida's Democratic politics, in some post-2018 election way, even as some Democrats question whether he abandoned that privilege when he hit the brakes on the campaign before he barely lost the Governor's race.
He's no longer a Mayor. He's no longer the bright, new, exciting voice and face in the Florida Democratic Party. That distinction now belongs to Nikki Fried. And, since revelations last winter that he "saved" $3.7 million in Forward Florida political committee contributions that he could have spent in the closing days of his razor-tight race with Ron DeSantis, Gillum also was no longer trusted by key Democratic players, like Orlando's John Morgan.
Gillum's answer was to promise a massive Democratic voter registration drive, fueled by organization and money he assured he could assemble, and branded with his signature catchphrase, Bring It Home. While everyone else worried about running election campaigns, Gillum could take care of the tedious but necessary chore of bringing in, say, a million or so new Democratic voters.
Sigh.
Eight months after the former Tallahassee Mayor launched his effort, Jacob Ogles of Florida Politics finds that a newly formed not-for-profit corporation, Bring It Home Florida, and Forward Florida, which Gillum now chairs, have spent at least $1.5 million. And that has helped increase the Democrats' voter rolls by 11,000 statewide. Almost a million short of a million, Morgan noted.
The lead group in Gillum's effort, Florida Forward Action, insisted it has registered no fewer than 106,000 Democrats, but the voter rolls were purged, so the net increase is far less.
"I have been attending Andy's slow political funeral since the day we ALL found out what he did with OUR money," tweeted Morgan, once a big backer of Gillum's campaign and now just angry.
Evening Reads
"FAA alert points to Trump visit over Thanksgiving holiday" via Antonio Fins of the Palm Beach Post
"Stephen Miller planted anti-Marco Rubio stories in Breitbart during 2016 campaign, leaked emails show" via Ben Collins and Anna Schecter of NBC
"Woman who threw slushie on Matt Gaetz at Pensacola event sentenced to 15 days in prison" via Annie Blanks of the Pensacola News-Journal
"Two Miami-born Florida Supreme Court justices poised for lifetime federal judgeships" via Alex Daugherty of the Miami Herald
"NRA drops 'Jane Doe' appeal in gun lawsuit" via Dara Kam of the News Service of Florida
"In 2020 Session, let's make Florida's tax system fairer for working families" via Jose Javier Fernandez for the South Florida Sun-Sentinel
"Florida parents will choose from the best educational options, district or not" via John Legg for Florida Politics
"No child should be forced to have a child" via Kara Gross for the Tampa Bay Times
"Workers comp insurance rates to go down for third straight year" via A.G. Gancarski of Florida Politics
"Division of Elections updating Florida vote-by-mail rules" via Renzo Downey of Florida Politics
"David Holden files to run in CD 19" via Jacob Ogles of Florida Politics
"Feds file criminal charges against jail guards responsible for watching Jeffrey Epstein" via Julie Brown and Daniel Chang of the Miami Herald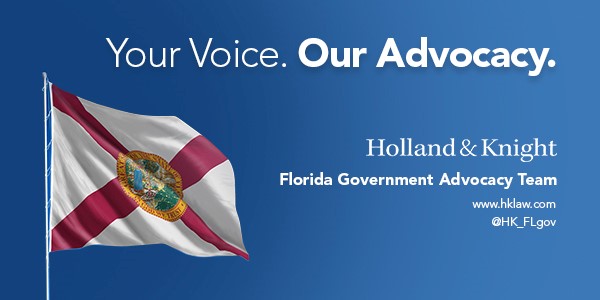 Quote of the Day
"Congressman, because this is America, this is the country I've served and defended, that all my brothers have served. And here right matters." — Lt. Col. Alexander Vindman, responding to a question of why he was not worried about challenging the President of the United States.
Bill Day's Latest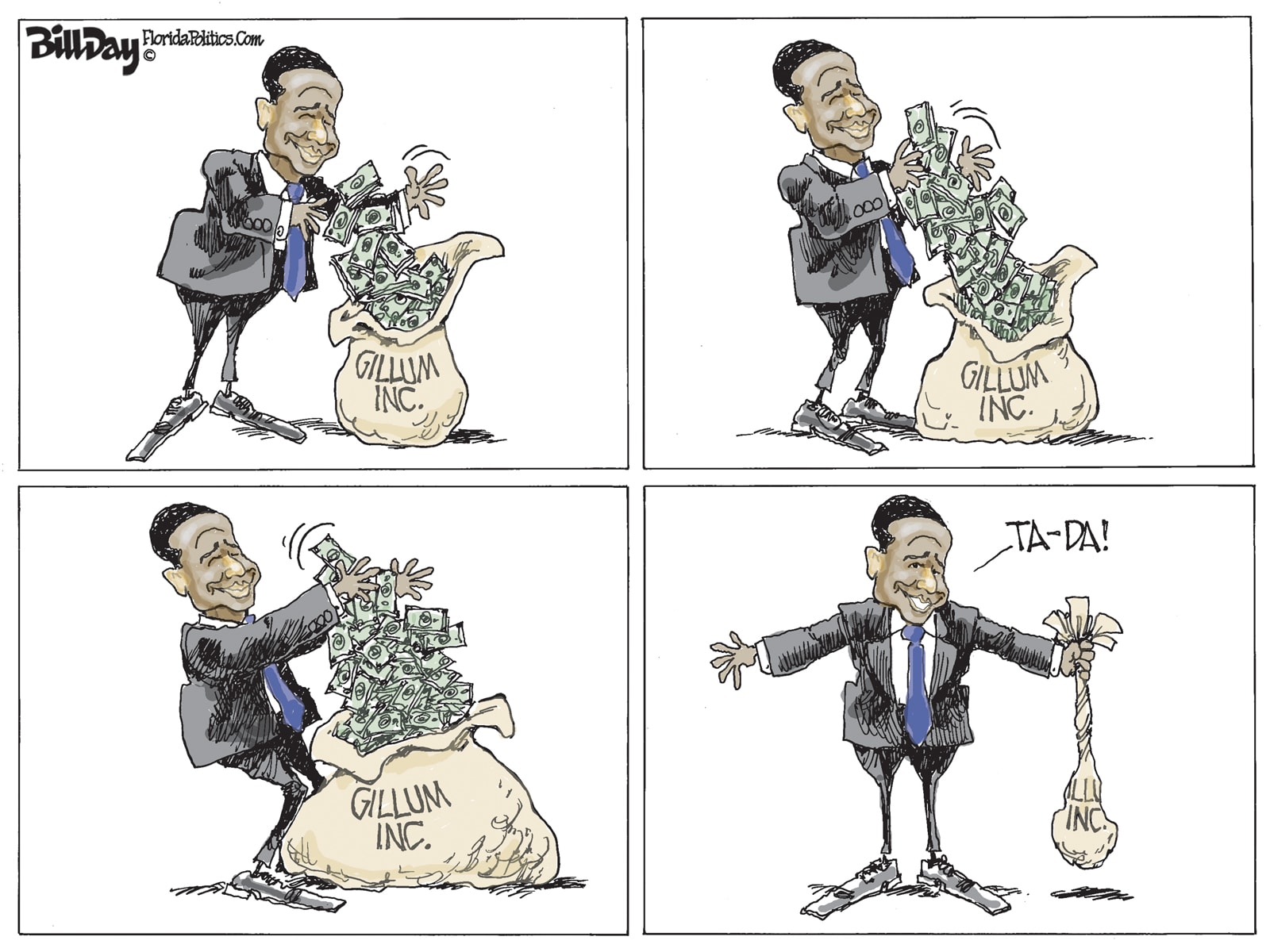 Breakthrough Insights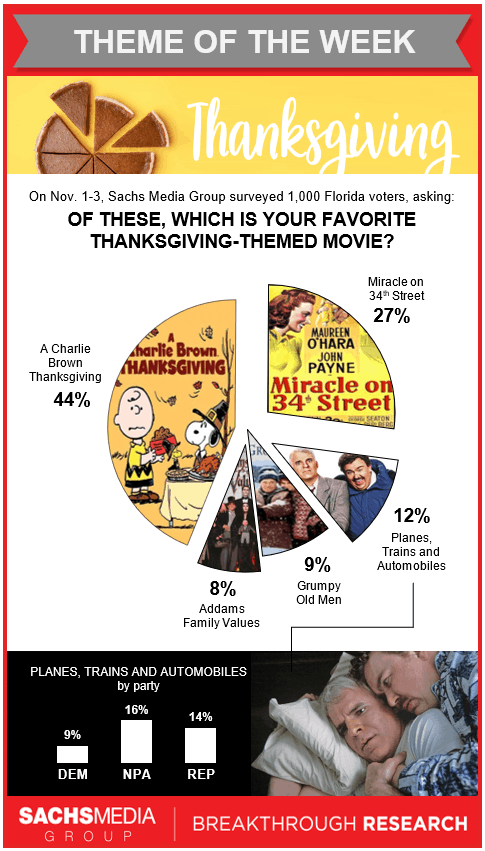 Wake Up Early?
The Associated Industries of Florida holds its Cybersecurity Forum, which will bring industry executives and government together to discuss cybersecurity's impact on the business community. It starts at 8 a.m., Disney's Coronado Springs Resort, 1000 West Buena Vista Dr., Lake Buena Vista.
House Democratic Leader Kionne McGhee is partnering with Career Source of South Florida to host a community job fair at Second Baptist Church in the Richmond Heights community. McGhee, Sen. Annette Taddeo and Rev. Dr. Alphonso Jackson will attend the event. It runs from 9 a.m. to 1 p.m., 11111 Pinkston Drive, Miami.
The Florida Citrus Commission will meet to discuss its budget, an orange juice marketing plan and marketing campaign benchmarks and goals. It convenes at 9 a.m. at the Florida Department of Citrus offices, 605 East Main St., Bartow.
The Revenue Estimating Conference will discuss its long-term forecast for state revenue. It begins at 9 a.m. in the Knott Building.
The South Florida Water Management District is holding a workshop to revise water quality rules in the Northern Everglades. That's at 10 a.m., UF Institute of Food and Agricultural Sciences Extension Osceola County, 1921 Kissimmee Valley Lane, Kissimmee.
The Triumph Gulf Coast Board of Directors will discuss project proposals submitted by the Franklin County School District, the Okaloosa County Commission and the Walton Economic Development Alliance. The board meets at 1 p.m. in the Franklin County Courthouse Annex, 34 Forbes St., Apalachicola.
Delray Beach Republican Rep. Mike Caruso will hold a fundraiser for his House District 89 reelection campaign. The event starts at 6 p.m., Museum 66, 2051 High Ridge Road, Boynton Beach.