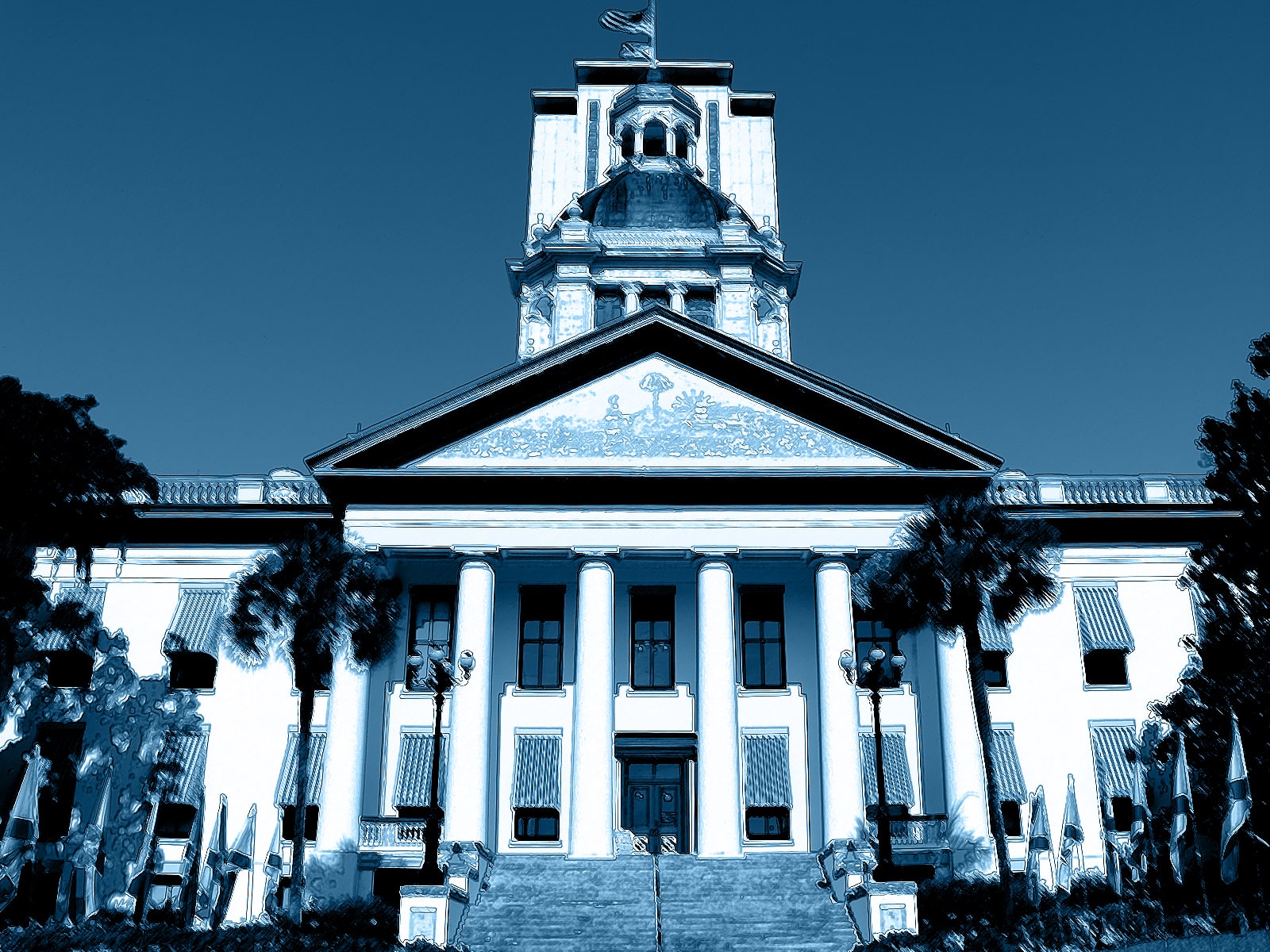 Happy third anniversary, Midtown Reader!
A Reader passion
There's nothing like Midtown Reader. Literally.
It's Tallahassee's only locally owned general interest indie bookstore selling new books. And the city seems to like it — today, the store is celebrating its third anniversary.
That's quite an accomplishment in the era of Amazon and e-readers.
When Sally Bradshaw, a longtime adviser to former Gov. Jeb Bush, decided to enter the book business, more than a few people told her it was risky. But it was something she was passionate about.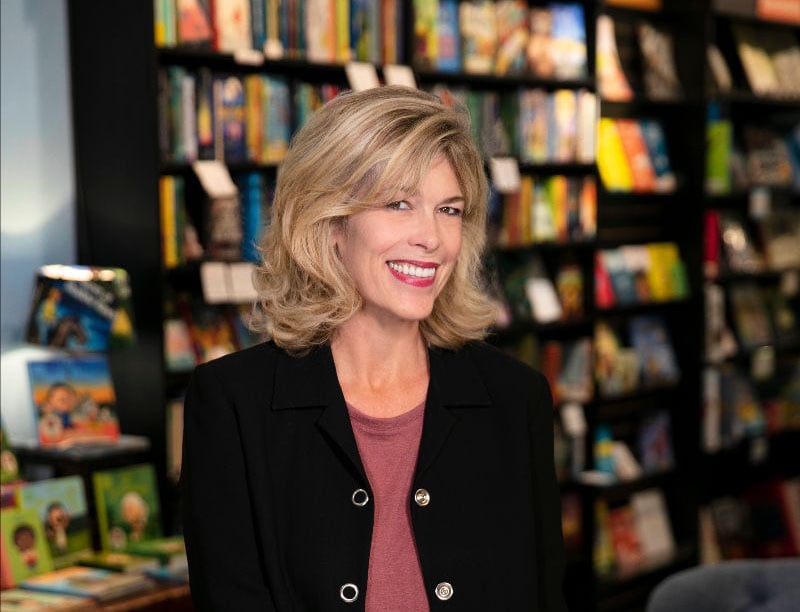 Long before she entered the political arena, Bradshaw dreamed of becoming a detective like Nancy Drew or a lawyer like Atticus Finch. She also dreamed of opening a bookstore one day.
Her voracious appetite for books fueled those dreams. She and her sister would spend hours at the local library and their neighborhood bookstore.
"My parents never said 'no' to a book, and as a result, I could, at least figuratively, be anywhere and anyone at any time — a source of both power and comfort to a girl trapped in the long hot summers of the South," she said.
Part of Bradshaw's goal when founding Midtown Reader was to recreate that feeling of literary discovery with a place where people can discover new books and talk about them with people who are just as engaged.
"There's a lot of advantages to the social media world we live in, but the experience that's missing on the internet is it's very difficult to browse. There's value in being able to go into an independent bookstore and being able to browse. We're really attentive to building a community of readers," she told Florida Politics when she opened the store in 2016.
Thanks to that community of readers, Midtown Reader hasn't just survived three years, it's thrived.
"Thank you, truly, for your encouragement, wonderful reading suggestions, gentle chiding when we make a mistake, and most of all for purchasing the books that help us to continue to bring great stories and authors to Tallahassee," Bradshaw wrote in an anniversary email.
"And finally, a thank you to Paul Bradshaw, who pushed me to take the risk that others thought was crazy. You are still my best story."
Those looking to celebrate with Bradshaw and the Midtown Reader team can show up at the store today.
Their all-day anniversary event features cupcakes, two raffles full of literary goodies, and free Midtown Reader tote bags with every $100 purchase. There will also be balloons on hand for the youngsters — or Kidtown Readers.
___
Coming up, the usual assortment of tidbits, leftovers, and not-ready-for-prime-time moments by Peter Schorsch, Drew Wilson, and the staff of Florida Politics.
But first, the "Takeaway 5" — the Top 5 stories from the week that was:
Take 5
Call her President Passidomo — Naples Republican Sen. Kathleen Passidomo won the race to be President of the Florida Senate beginning in 2022, presuming Republicans hold the chamber. Passidomo was competing against St. Augustine Republican Sen. Travis Hutson to take over the leadership position after Senate President-designate Wilton Simpson. As far back as April 2018, Florida Politics identified Passidomo as considered the front-runner, if only slightly. The tipping point in the race came recently, with Rep. Ray Rodrigues and former Rep. Jason Brodeur, both of whom are running for Senate seats in 2020, broke her way.
Governor aims for bonus level — Gov. Ron DeSantis announced a plan to replace the Best and Brightest bonus program to reward teachers and principals with tier-based systems. Joined by Department of Education Commissioner Richard Corcoran in Vero Beach, he called for $300 million in teacher and principal bonuses in the Florida Classroom Teacher and Florida School Principal Bonus programs. However, the Florida Education Association responded Thursday, calling the tier system a disappointment and an unsuccessful pattern in Florida and nationwide for decades.
M4OL returns to Tallahassee — March for Our Lives Florida students announced a gun control agenda in the Florida Capitol alongside state Democratic lawmakers. The Peace Plan for a Safer Florida, supporters say, would change the culture of gun ownership and halve gun deaths in Florida. Rep. Carlos Guillermo Smith's assault weapons ban (HB 627) headlined the package. The movement was inspired by a 2018 shooting in Parkland where 17 died; in a strange twist, the press conference occurred the same day as a school shooting in Santa Clarita, where two people were killed.
Grimsley tackles domestic violence — Former state Sen. Denise Grimsley stepped in to lead the state's top domestic violence organization, filling in as interim President and CEO. The announcement comes as outgoing chief executive Tiffany Carr retires from the Florida Coalition Against Domestic Violence, citing health reasons. Grimsley, currently a vice president at AdventHealth, represented Sebring as a Republican in the Senate after serving in the House. In 2010, Grimsley became the first Chair of the House Appropriations Committee and was a founding member of Maggie's List.
Southwest Florida rallies around restoration — Republican state Reps. Dane Eagle, Ray Rodrigues and Spencer Roach sent letters to the South Florida Water Management District on the matter. The three Lee County-based lawmakers pressed District officials to support the Lake Okeechobee Watershed Restoration Project. The Governing Board for the district ultimately met this week and approved the major project, which combined with other storage and treatment projects, could cut discharges into the Caloosahatchee River by as much as 80%. 
Timber cash coming
DeSantis announced this week that the USDA is awarding $380 million in grant funding for Florida's timber industry following the impact of Hurricane Michael.
The funding is part of an $800 million package for agricultural producers in Alabama, Florida and Georgia. The Florida Division of Emergency Management will administer Florida's portion of the grants in conjunction with the Executive Office of the Governor.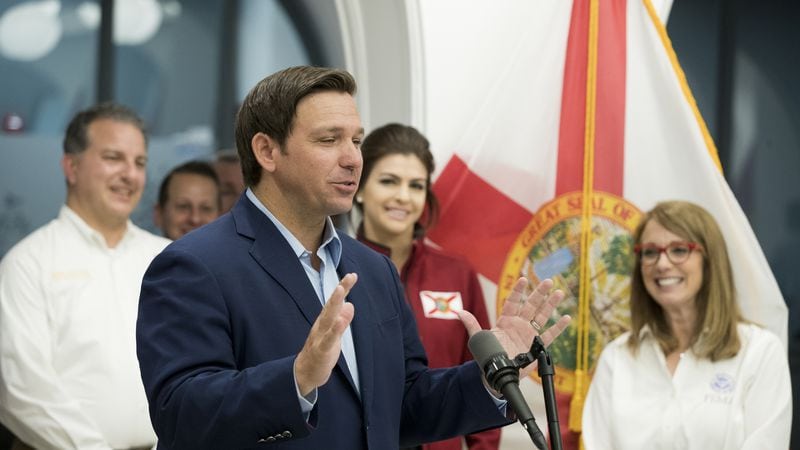 "This is a great day for our timber farmers who were devastated by Hurricane Michael," DeSantis said. "Since January, I've worked closely with President [Donald] Trump and Secretary [Sonny] Purdue to ensure that our farmers were receiving as much assistance as possible.
"Fortunately, we were able to secure nearly half of the entire allocation for three states. Now that this funding has been awarded, we look forward to helping these farmers recover, replant and rebuild."
FDEM Director Jared Moskowitz added, "Since January, we have shown how efficient the Division can be when you steamroll the bureaucracy. As soon as the program is finalized, we look forward to working closely with all stakeholders to provide this important funding.
"Thanks to the Governor's support, the Division has created a track record of success by changing policies and distributing more than $200 million to Florida's citrus farmers recovering from Hurricane Irma, as well as more than $1 billion for hurricane recovery in record time."
Volunteer Connect launches
First Lady Casey DeSantis joined Volunteer Florida CEO Clay Ingram this week to announce a new platform that connects volunteers with volunteer opportunities.
Volunteer Connect is a one-stop website where individuals, nonprofits, and government entities that work with volunteers can get connected. The site was created to register, train and post opportunities, and it already has 230 volunteer listings across the state.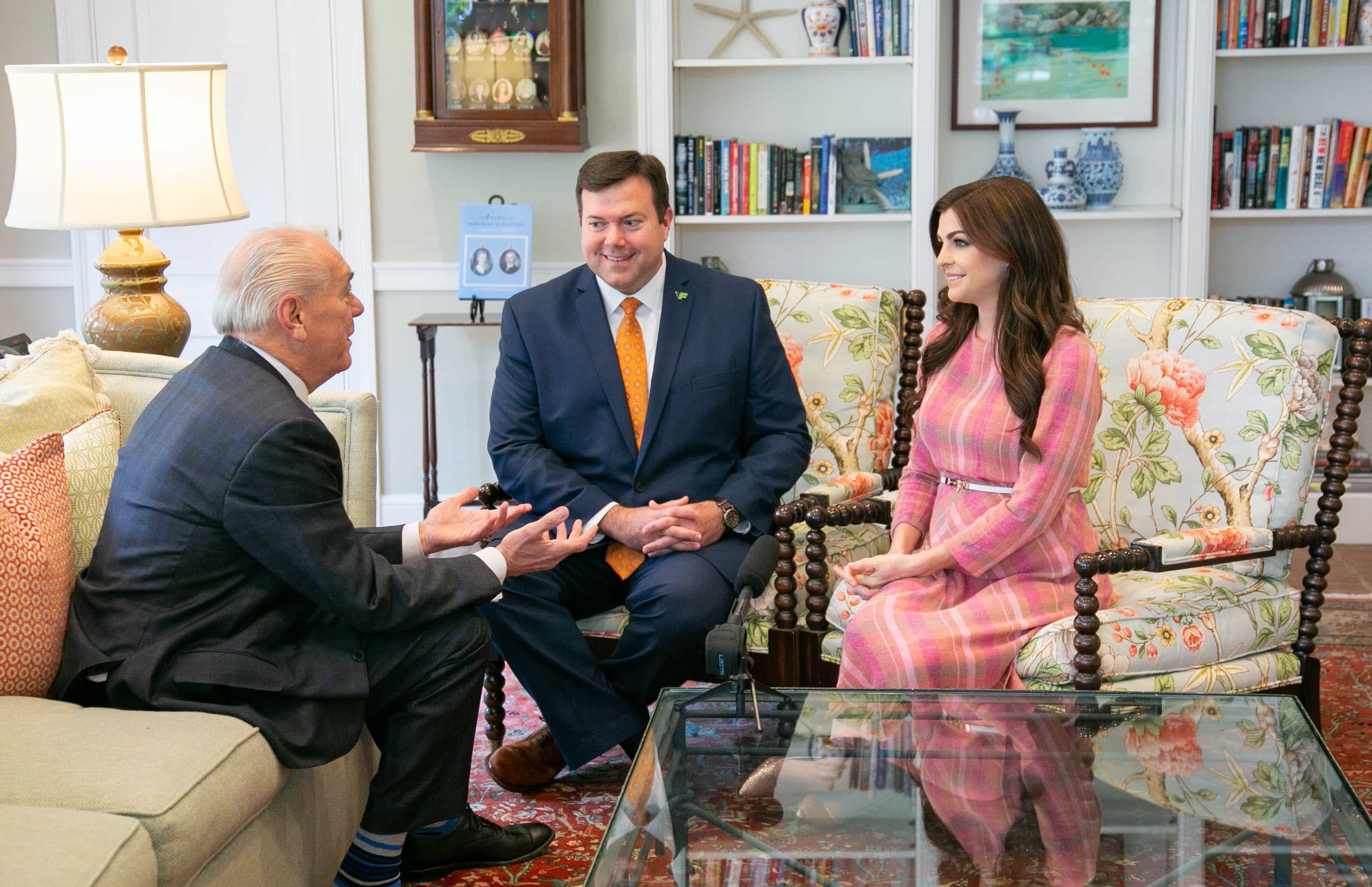 "Volunteers provide a unique service by helping others and contributing to our communities," DeSantis said. "Volunteer Connect is a platform that will help align volunteers with an organization that meets their interests and complements their skill sets.
"Volunteering is a fundamental civic responsibility that benefits all and really binds our communities together. I am thrilled that Volunteer Connect will help make it easier for Floridians to continue to provide extraordinary service to those in need."
Eligible organizations can sign up with the site to more easily recruit and better manage volunteers. Volunteers can take advantage of user-friendly search features, including the ability to search opportunities by date, location, issue area, age, or populations served.
"At Volunteer Florida, we recognized the need for an innovative and modern platform to connect nonprofits and governmental entities with volunteers," Ingram said.
"Both groups spend countless hours searching for each other, often with frustration and no net benefit. We are proud to launch Volunteer Connect as an easy-to-use solution so that more people in Florida will accept our challenge and provide support to their communities.
"Everyone has a skill that is beneficial to a nonprofit, and by way of this centralized hub, we hope to not only make connections but also shed light on the incredible need for volunteers."
Hunger-free schools
Agriculture Commissioner Nikki Fried launched an initiative aimed at fighting hunger in public schools.
"Chronic hunger has a statewide impact, directly affects our communities and economy, and limits our children's ability to succeed," Fried said. "That's why one of my top priorities is fighting food insecurity and ensuring families across our state can access fresh, healthy nutrition.
"Florida's schools are a natural partner for expanding access to healthy foods and nutrition education. For many of Florida's children, school meals may be the only meals available. With more schools as Hunger-Free School Campuses, we can tackle food insecurity that holds Florida's children and families back."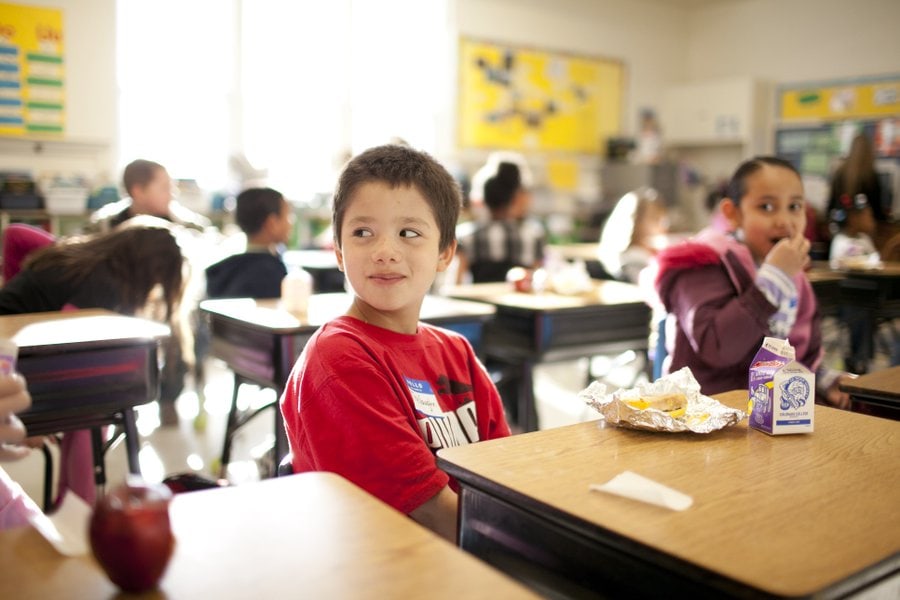 Statewide, 2.8 million Floridians, including 850,000 children, suffer from food insecurity.
The Hunger-Free School Campus program encourages schools to help bring food security to those children and the communities in which they live.
The designation is available to all schools that meet specific criteria, such as having high participation in school breakfast and lunch programs or running "backpack programs" that ensure students have enough food to eat over the weekend or during school breaks.
'Back the Blue'
Attorney General Ashley Moody presented a "Back the Blue" award to Florida Highway Patrol Sergeant Roger Thomas this week for his persistent efforts to protect a potential sex trafficking victim.
The AG's recognition stems from a call Thomas responded to where a vehicle hit a pedestrian. Upon reaching the scene, Thomas found a critically injured 17-year-old girl and no identification.
I surprised an amazing @FHPJacksonville Trooper today with a #BacktheBlue Award.

Thank you, Sgt. Thomas, for helping us fight #HumanTrafficking and rescue victims. https://t.co/P9L6SllHCt pic.twitter.com/JNSeAvTfnZ

— AG Ashley Moody (@AGAshleyMoody) November 13, 2019
Rather than clocking out at midnight, when his shift was scheduled to end, Thomas stuck around until the victim was identified and reunited with her family. When he discovered that the victim might be involved in a sex trafficking ring, he made it his mission to protect her while she was in the hospital and coordinated with investigators looking into the criminals that exploited her.
"Sgt. Roger Thomas' dedication to the citizens he serves is moving. He could have responded to this accident and let others finish the investigative work after his shift concluded, but Sgt. Thomas is a true public servant," Moody said.
"He was a guardian and protector of this young woman, and I am so thankful to have a Trooper like him serve our State, help us fight human trafficking and rescue victims."
Thomas has served FHP for more than 17 years and is currently one of the agency's top training instructors in high liability topics.
Instagram of the week
The week in appointments
Statewide Judges of Compensation Claims Judicial Nominating Commission (JCC JNC) — DeSantis announced the appointment of William "Will" Spicola to the panel. The JCC JNC nominates persons for assignment by the Governor to Judge of Compensation Claims. They also review the performance of each Judge of Compensation Claims at the end of their terms. The JCC JNC is composed of fifteen members, five appointed by the Governor. Spicola, of Tallahassee, is currently a sole practitioner and was General Counsel for Gov. Rick Scott. Spicola will serve the remainder of a four-year term ending on June 30, 2021.
Judicial Qualifications Commission — DeSantis appointed Lawrence "Larry" Tyree and Susan D. Stafford. The Judicial Qualifications Commission is charged with investigating allegations of misconduct of justices and judges. The Governor must appoint non-attorneys to the 15-member commission. Tyree, of Orlando, was previously the President of Florida Keys Community College, retiring in 2012. He is named for the remainder of a term expiring Dec. 31, 2022. Stafford, of Tallahassee, is currently the Executive Director of the American Academy of Matrimonial Lawyers — Florida Chapter. She is appointed for the remainder of a term expiring Dec. 31, 2022.
FWC gets 'TrophyCatch Truck'
The Florida Fish and Wildlife Conservation Commission got a donation this week that will help their Florida bass conservation efforts.
Bartow Ford shipped a new Ford F-150 to FWC to use to promote the TrophyCatch angler recognition program throughout Florida. The truck, quickly designated as the "TrophyCatch Truck," will pull the TrophyCatch boat, donated by partner Phoenix Bass Boats.
"The truck is a dream for pulling the TrophyCatch bass boat," TrophyCatch Director K.P. Clements said. "They both draw a lot of attention wherever we go. And that's attention not only for conservation and the future of bass angling, but the great fishing Florida has to offer across the entire state."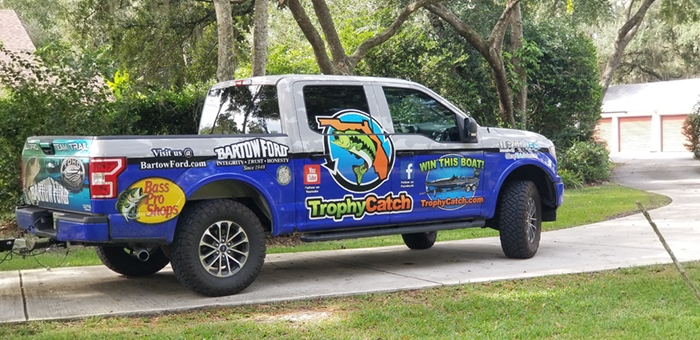 TrophyCatch is an incentive-based conservation program for anglers who catch, document and release largemouth bass heavier than 8 pounds in Florida. The primary goal is to collect valid data about trophy bass to help the FWC better enhance, conserve and promote trophy bass fishing.
The program also requires the catch and release of these valuable fish, giving others the chance to land a lifetime trophy.
In addition to the truck, Bartow Ford also partners with FWC to provide prizes for TrophyCatch participants — anglers who successfully document and release a trophy bass 8 pounds or larger receive a $300 accessory voucher that can be used at the time of purchase of a new vehicle from the dealership.
DOH: 'Click it,' parents
According to the Centers for Disease Control and Prevention, there are more than 9 million unintentional child injuries every year. Many of those injuries are avoidable.
The Florida Department of Health wants that number to go down, so it's reminding parents to make sure they outfit their kids with the proper safety gear and use it in the appropriate way, every time.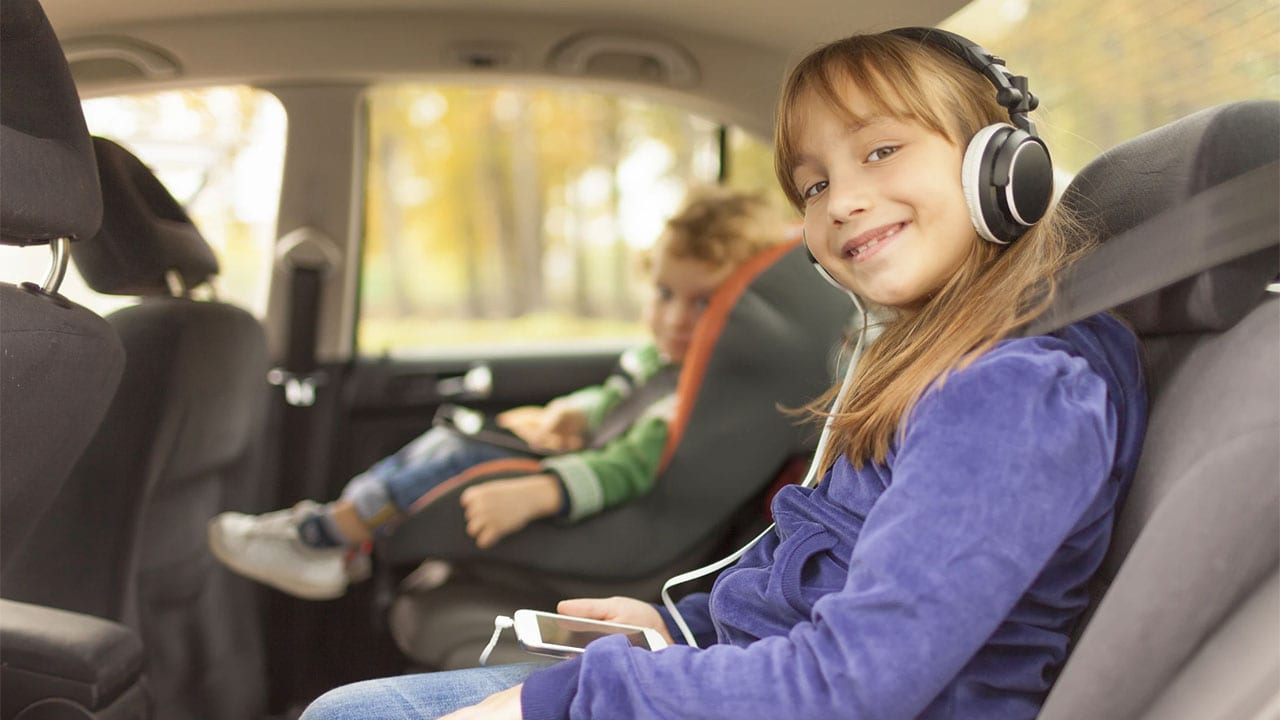 Seat belts are proven lifesavers, and when a child gets buckled in, they notice. Especially if the parent also uses their seat belt.
The practice teaches children that buckling up is part of the routine and they're much more likely to remember to use seat belts when they grow up. DOH said the same is true for other safety gear and encouraged Florida parents to follow the same routines for safety seats, helmets and life jackets.
"Children are more apt to follow a parent or adult's lead," Florida Surgeon General Scott Rivkees said, "by clicking your safety equipment every time, you remind children they have to click theirs."
Lottery milestone
The Florida Lottery announced this week that its latest transfer to the state's Educational Enhancement Trust Fund has brought its life-to-date education contributions to $36 billion.
Since the Lottery began in 1988, Florida's public schools have received more than $11.6 billion, while colleges and universities have received a combined total of more than $8.4 billion.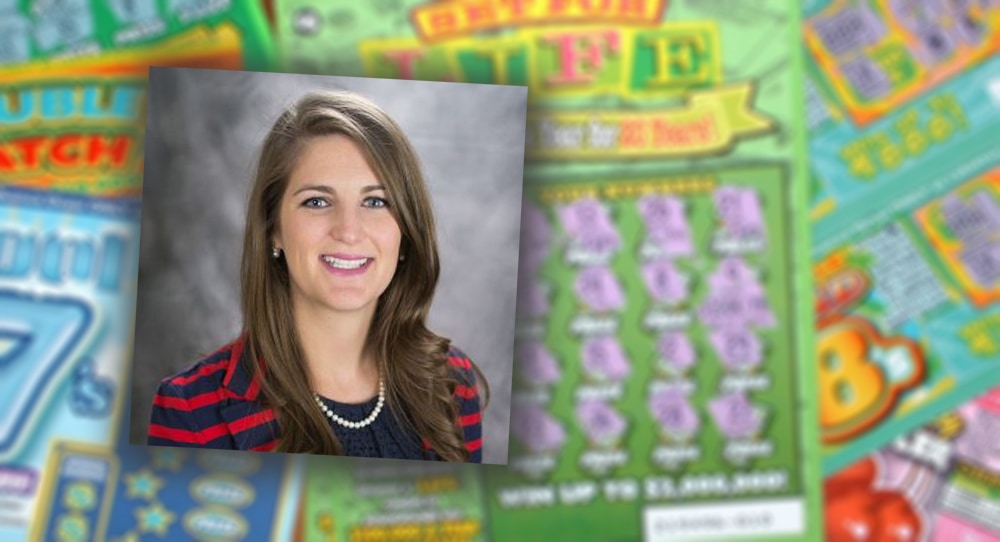 Additionally, the Lottery said more than $6.2 billion was used to fund the Bright Futures Scholarship Program, which has sent over 840,000 students to college since 1997.
"We are incredibly proud to reach this milestone in contributions to education in Florida," Florida Lottery Chief of Staff Samantha Ferrin said. "The Florida Lottery has remained steadfast in its commitment to helping students achieve their dreams, and that begins with an exceptional education.
"Since January, under Gov. DeSantis' leadership, we have transferred more than $1.5 billion to education. As we look toward the future, we will continue to help equip Florida's students and schools with the tools needed to succeed."
The 2019 total makes for the 17th consecutive year that the Florida Lottery has transferred at least $1 billion into the Educational Enhancement Trust Fund.
VISIT FLORIDA branches out
On Veterans Day, the state's tourism marketing arm launched a new military-friendly travel section on their website.
The page — visitflorida.com/military — serves as a compendium for service members, veterans, and their families who are planning a trip to the Sunshine State.
The site includes information about discounts and experiences available to military members and their families as well as monuments and memorials, military-related events and museums.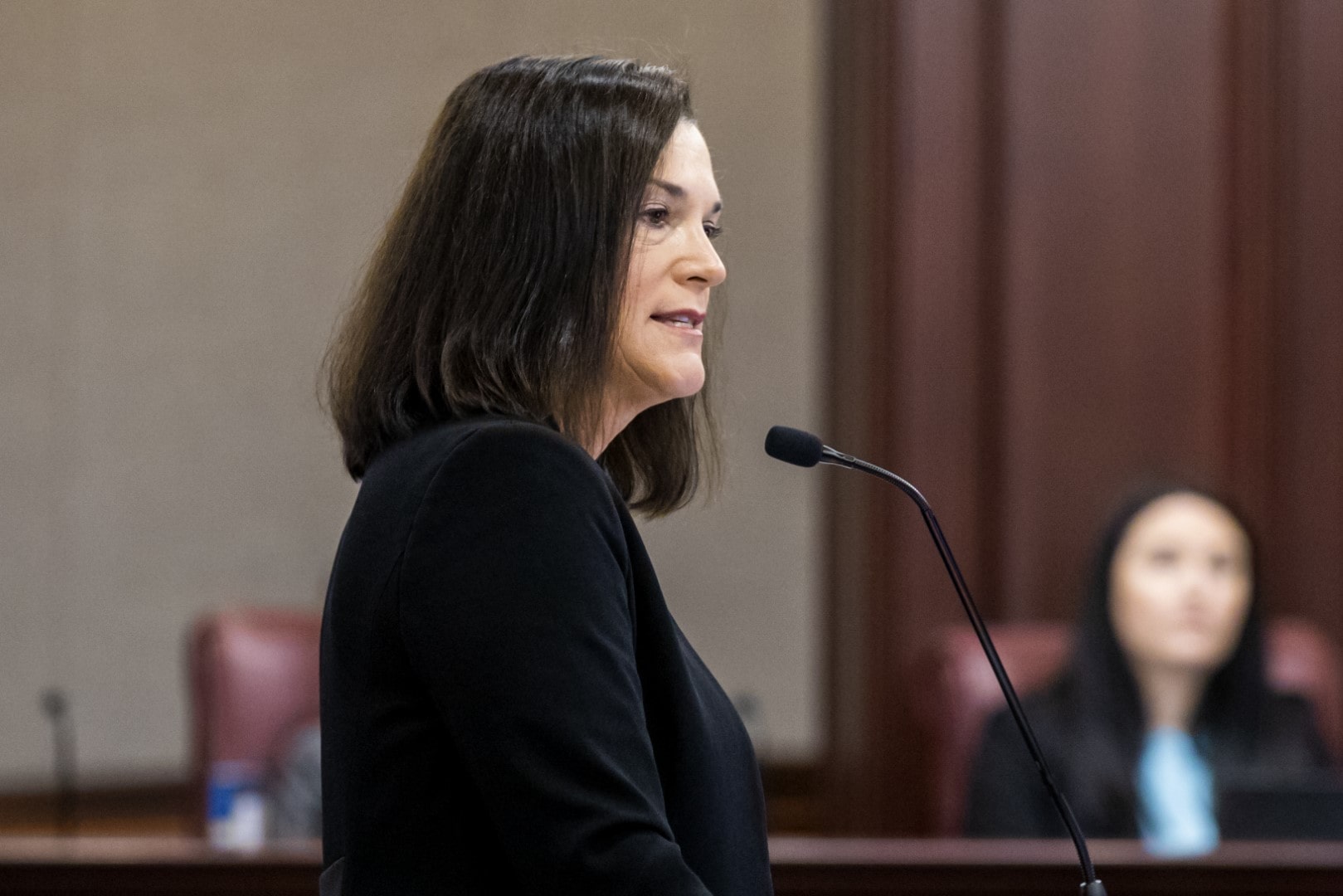 "Florida is one of the world's leading destinations, and VISIT FLORIDA is dedicated to providing all our visitors with inspiring travel ideas," VISIT FLORIDA President and CEO Dana Young said. "Through this new addition to our website, VISIT FLORIDA is showcasing the many military-friendly experiences available throughout the state.
"We are honored to provide our country's servicemen and women with tailored visitor information, and will remain committed to ensuring military members, veterans, and their families feel welcome when creating lifelong memories in the Sunshine State."
DeSantis added: "Since taking office, I have made it a priority to enhance Florida's reputation as the most veteran-friendly state in the nation. VISIT FLORIDA's new military travel hub expands this initiative and further strengthens the bond between Florida and our nation's heroes."
Death penalty days numbered?
Old Sparky's been mothballed for years. Is it time to repeal the death penalty entirely? Sen. Gary Farmer and Rep. Joe Geller think so.
Farmer, a Fort Lauderdale Democrat, filed legislation (SB 938) that would delete all death penalty provisions for capital felonies in Florida. That came after Geller, an Aventura Democrat, filed a similar bill (HB 6045) in the House.
Geller's 55-page bill sifts through Florida's statute book to pull punishment by death, and also deleting several court processes that would suddenly be unnecessary if the legislation passed. Farmer's bill tackles the same subject throughout Florida's legal system.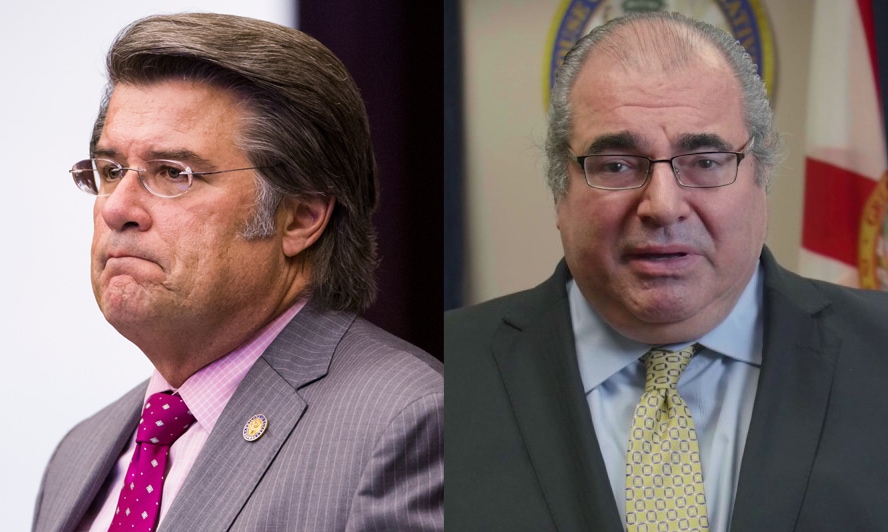 The subject has been an important matter for both men. Geller last year became the first Florida official to stand with Ron Wright, Jr., the 27th Florida death row inmate exonerated of committing a crime for which he was sentenced to die. 
"Rep. Joe Geller, moved me when he took it upon himself to stand, shake my hand and hug me to apologize for what happened to me," Wright told Floridians for Alternatives to the Death Penalty. "To hear him say 'I'm sorry for what our state did to you' was not just an apology for me, but a heartfelt act and expression of genuine sincerity. I held back the tears but can't overstate the gratitude I have for his words and embracing me."
Farmer similarly fought in the Senate last year to end executions by the state of Florida. But while sentencing reforms have found traction in the GOP-controlled legislature, efforts to end capital punishment haven't seen serious movement in past Sessions.
Kicking off SHU
A wide push to limit solitary confinement in Florida has led to lawsuits against prison contractors and the Department of Corrections. Now, Sen. Farmer wants the practice curbed significantly.
The Fort Lauderdale Democrat filed a new bill (SB 762) that will stop the use of solitary or restrictive confinement for "noncompliance, punishment, harassment, or retaliation for an inmate's conduct."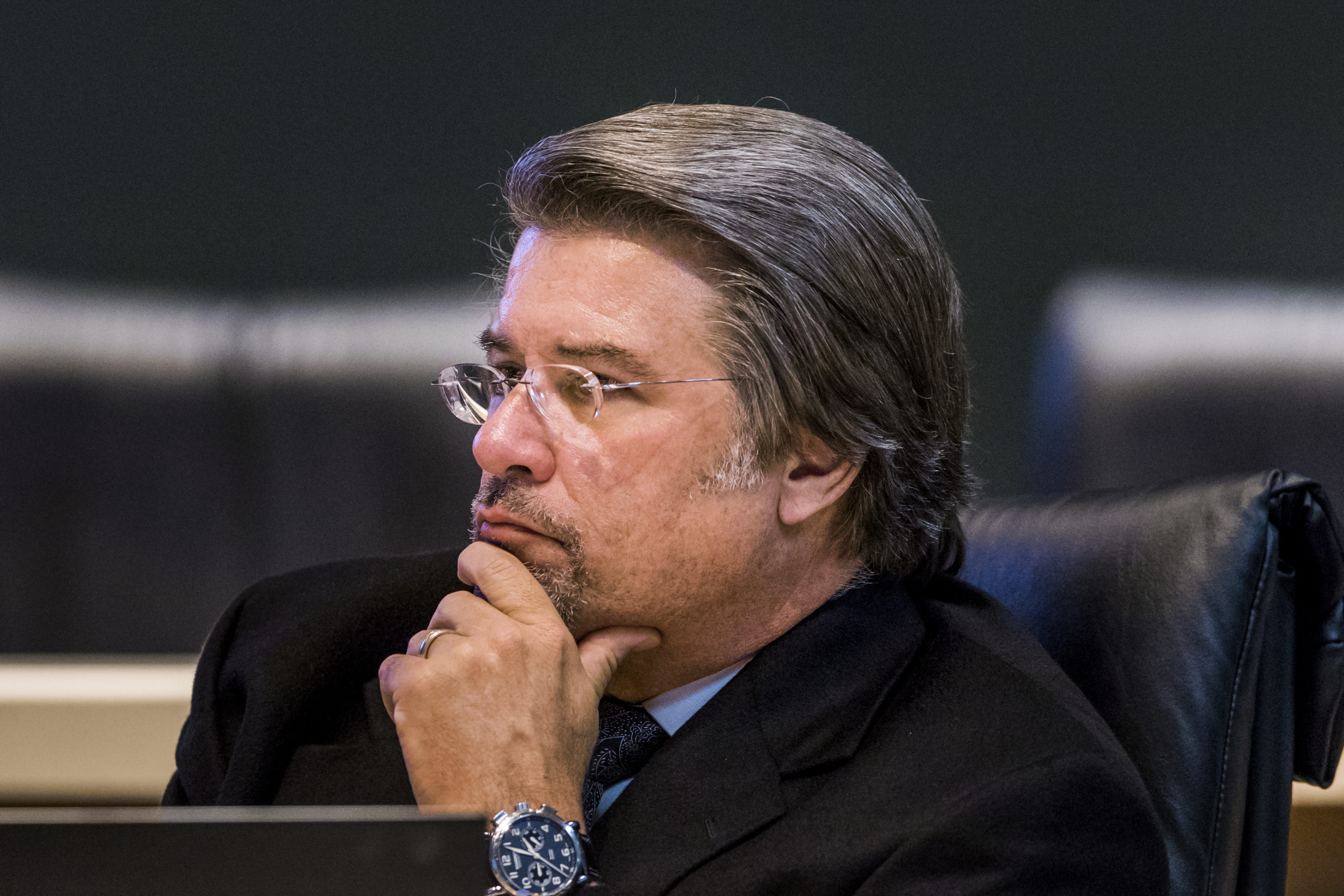 For youths, young adults, and inmates who have specified medical needs, Farmer's legislation prohibits the practice entirely. It also forbids placing LGBTQ inmates into solitary housing units based on merely being part of a vulnerable population.
In the event inmates get placed in isolation for their own protection, the bill makes clear that must end as soon as threats to safety have been neutralized, and regardless, the inmate kept in solitary for their own protection must still be allowed out of their cell for at least four hours a day.
The legislation also stops prisons from ending all programming for inmates in solitary housing units, even if it means programming gets conducted individually with the prisoner.
In the event youths provide substantial risks to safety in a facility, Farmer's legislation lays out a process for mental evaluation and relocation if necessary. But above all, the bill makes clear solitary must only be used in the direst situations, not as punishment for minor misbehavior.
New parks board
The Florida State Parks Foundation announced its board officers for 2019-2021 this week.
Gil Ziffer will serve as Board President for the two-year term, while Don Philpott was voted President-Elect, Audrine Finnerty was named Treasurer, Emily Lewis as Secretary and Ben Pingree serves as Past President.
"I am delighted to announce our new board officers," Foundation CEO Julia Gill Woodward said. "These individuals bring a wealth of experience and expertise in their fields and will be tremendous assets to the Foundation as we further our mission of supporting Florida's fabulous state parks, the best in the nation."
Ziffer is the founder and president of Ziffer Stansberry Strategic Communications based in Tallahassee. From 2009 to 2018, he served on the Tallahassee City Commission and is a past President of the Florida League of Cities representing 412 municipalities throughout Florida.
He was also appointed to the National League of Cities Board of Directors and served for two years as the Chair of an NLC National Advocacy Committee, lobbying Congress for the needs of cities throughout the country.
Additionally, Ziffer is also the President of the Capital Tiger Bay Club, Board Chair of Independence Landing and Board Member of the Alzheimer's Project.
The Florida State Parks Foundation, founded in 1993, is a nonprofit corporation aimed at supporting and help to sustain the Florida Park Service through public education and advocacy.
'Hallowed Streets' success
While Florida kids were trick or treating on Halloween, sheriffs deputies were on the job, making sure sexual offenders didn't step out of line.
A couple of weeks removed, the Florida Sheriffs Association detailed the work that went into the initiative.
In all, 18 counties participated in "Operation Hallowed Streets." Across the state, deputies conducted nearly 5,000 checks and found 118 offenders who noncompliant. Officers also spent a total of 1,585 hours on the effort.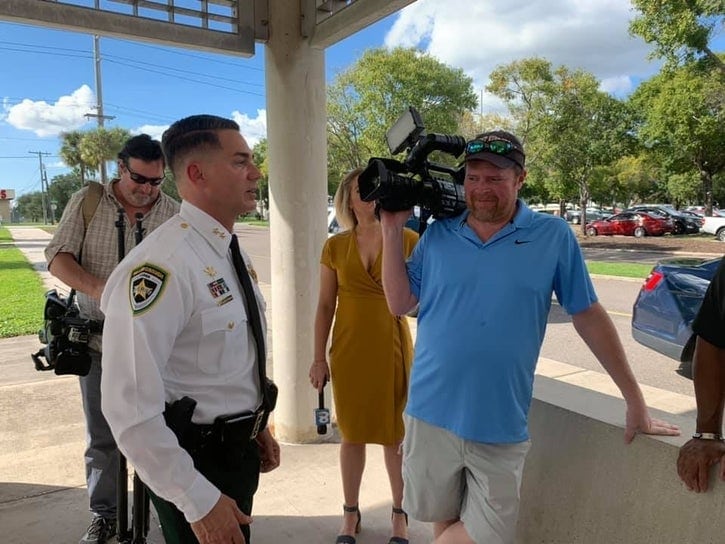 "The safety of our children is always top of mind for law enforcement throughout the state of Florida," FSA President and Pinellas County Sheriff Bob Gualtieri said.
"Ensuring that all sexual offenders and predators are compliant with applicable state law, county ordinance, and provisions of probation gives everyone an additional layer of comfort so families can enjoy Halloween festivities." 
FSA Task Force Chair and Charlotte County Sheriff William Prummell Jr. added, "Operation Hallowed Streets has been a relief for families across Florida. The Florida Sheriffs are fully committed to the safety and security of our children. This meant making sure their Halloween night was fun and free from predators."
Fulbrights feted
Florida State University President John Thrasher recently hosted a celebration for students and faculty who have received Fulbright awards.
There were several guests of honor.
Nine Fulbright recipients were on FSU's faculty in the 2018-2019 academic year, the second-highest total in the nation. Additionally, 10 graduate students and recent alumni were awarded grants during the year as part of the Fulbright U.S. Student Program.
"These students and visiting scholars are enriching our campus by sharing their knowledge and perspectives with us, and we are so happy they are here," Thrasher said.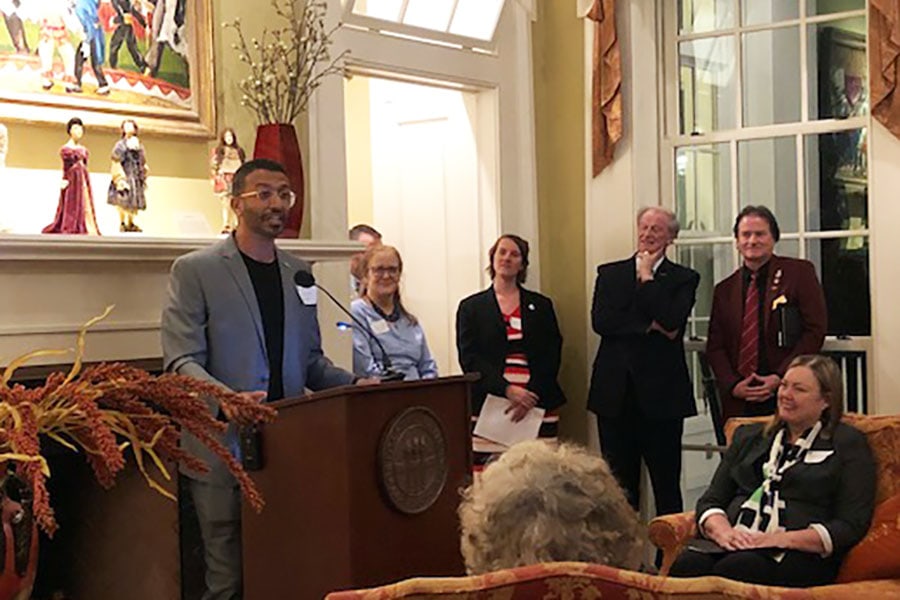 According to Thrasher, there won't be a drop-off in the 2019-20 academic year.
"FSU will again be among the top producers of student Fulbright awards this academic year — a wonderful reflection of our commitment to internationalization and a testament to the good work of the Office of National Fellowships," he said.
The Fulbright Program is a cultural exchange program that sees top American students and faculty earn grants to study or teach abroad. The program also provides grants to citizens of other countries so they can teach and learn in the United States.
Capitol Directions