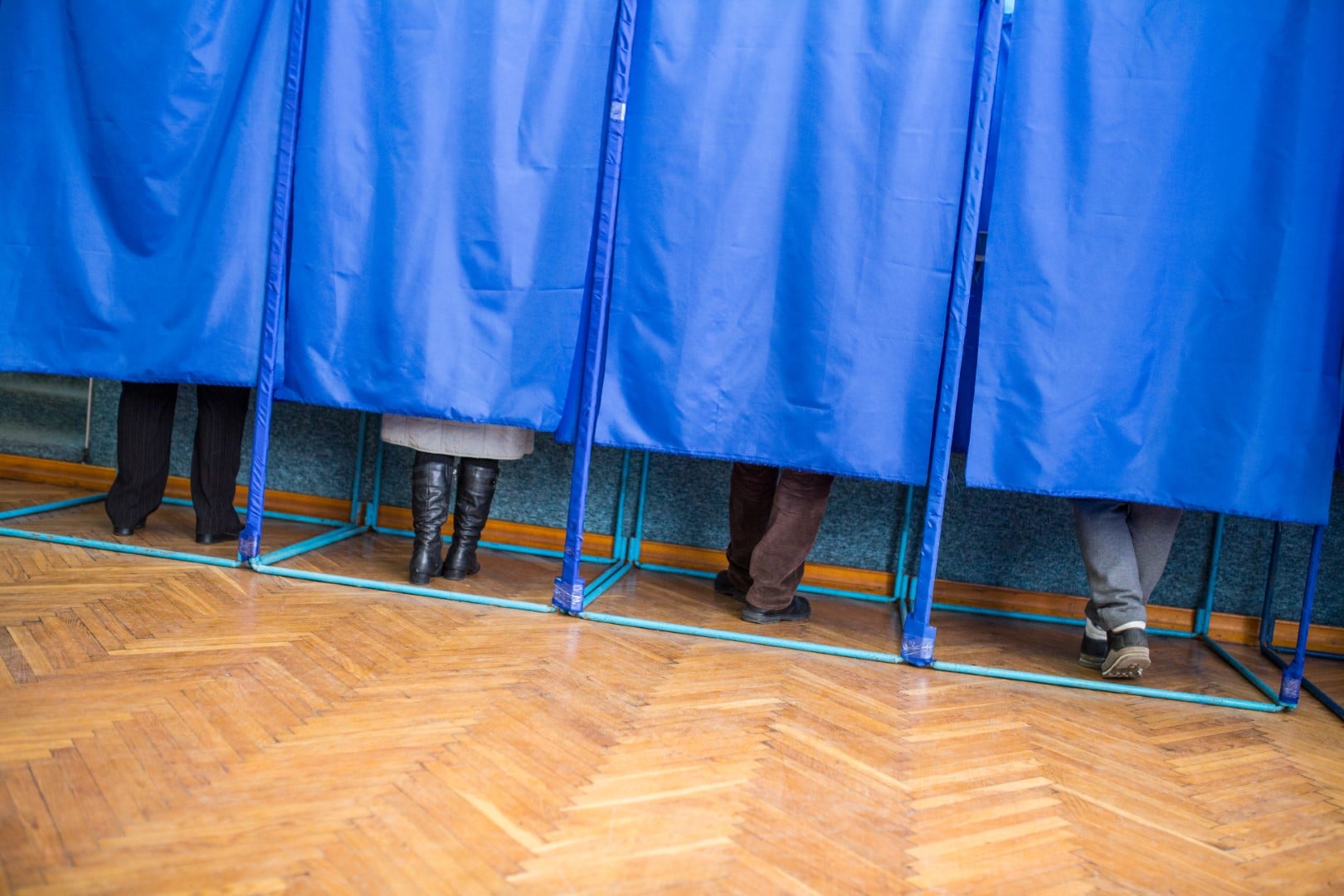 A total of six races will be resolved by runoffs.
Voters will take to the polls Tuesday to decide a flurry of runoff elections in Miami, Hialeah and Miami Beach.
Each city held elections on Nov. 5. But several of those contests failed to produce a candidate that earned a majority of the vote. With a total of six races headed to runoffs, here's a roundup what will be decided by Tuesday's vote.
Miami
The race of District 2 on the Miami City Commission was decided on Nov. 5, with Commissioner Ken Russell defending his seat.
But in District 1, a seven-person contest triggered Tuesday's runoff.
The two top vote-getters were former state Sen. Alex Díaz de la Portilla and former Miami Planning and Zoning Board Member Miguel Gabela. Díaz de la Portilla earned 39 percent support two weeks back, while Gabela garnered 21 percent support.
The District 1 seat became open because Commissioner Wifredo "Willy" Gort was term-limited.
Díaz de la Portilla has sought a Miami City Commission seat before, losing out in a 2018 special election for the District 5 seat. He also lost a 2017 primary for the state Senate and a 2012 contest for state House.
His candidacy was a controversial one, racking up several complaints regarding his campaign practices during this election and during his 2018 candidacy.
Among those accusations were charges by prospective voters that they felt pressured by Díaz de la Portilla's tactics. He denied those accounts, according to the Miami Herald.
"All these are made-up controversies," Díaz de la Portilla said. "They can smear me all they want."
Hialeah
Hialeah will decide a pair of runoffs Tuesday, with the Group II and Group III seats on the City Council still up for grabs.
In Group II, Jesus Tundidor will compete against Luis Gonzalez. Tundidor earned nearly 32 percent of the vote in the original five-person field, with Gonzalez pulling in more than 28 percent.
And in Group III, Jackie Garcia-Rovers earned more than 42 percent of the vote to advance to the runoff. She's battling Milly Herrera, who collected nearly 23 percent of the vote.
That contest was narrowed down from four candidates.
The races for Group I and Group IV have already been settled, with Monica Perez and Oscar De la Rosa winning those respective seats.
Miami Beach
Three City Commission races were on the ballot Nov. 5. All three necessitated a runoff.
In Group IV, former Commissioner Kristen Rosen Gonzalez will look to reclaim her seat. The seat was vacated by Rosen Gonzalez when she ran for the 2018 Democratic nomination in Florida's 27th Congressional District.
She easily secured her spot in the runoff, earning more than 38 percent. But her opponent, Steven Meiner, won his spot by just two votes after a mandatory recount.
Preliminary results showed Meiner, a U.S. Securities and Exchange Commission attorney, up by three votes over real estate broker Mike Barrineau. After more votes came in, Barrineau appeared to be up by one vote. But the final tally after the recount gave Meiner the lead, and a shot to win the seat.
In Group V, incumbent Commissioner Ricky Arriola will compete against first-time candidate Raquel Pacheco. Pacheco owns and manages the RDP Agency LLC, which helps with language translation.
Arriola nearly won the race outright earlier this month, earning 45 percent of the vote to Pacheco's 24 percent. He'll need to show just a slight improvement on that share Tuesday to secure reelection.
But In Group IV, former state Rep. David Richardson was even closer to nabbing a victory on Nov. 5. He earned 49 percent of the vote, just short of a majority.
Restaurant owner Adrian Gonzalez came in second, collecting 38 percent of the vote. Richardson has been endorsed by Group VI Commissioner John Alemán to be her successor.