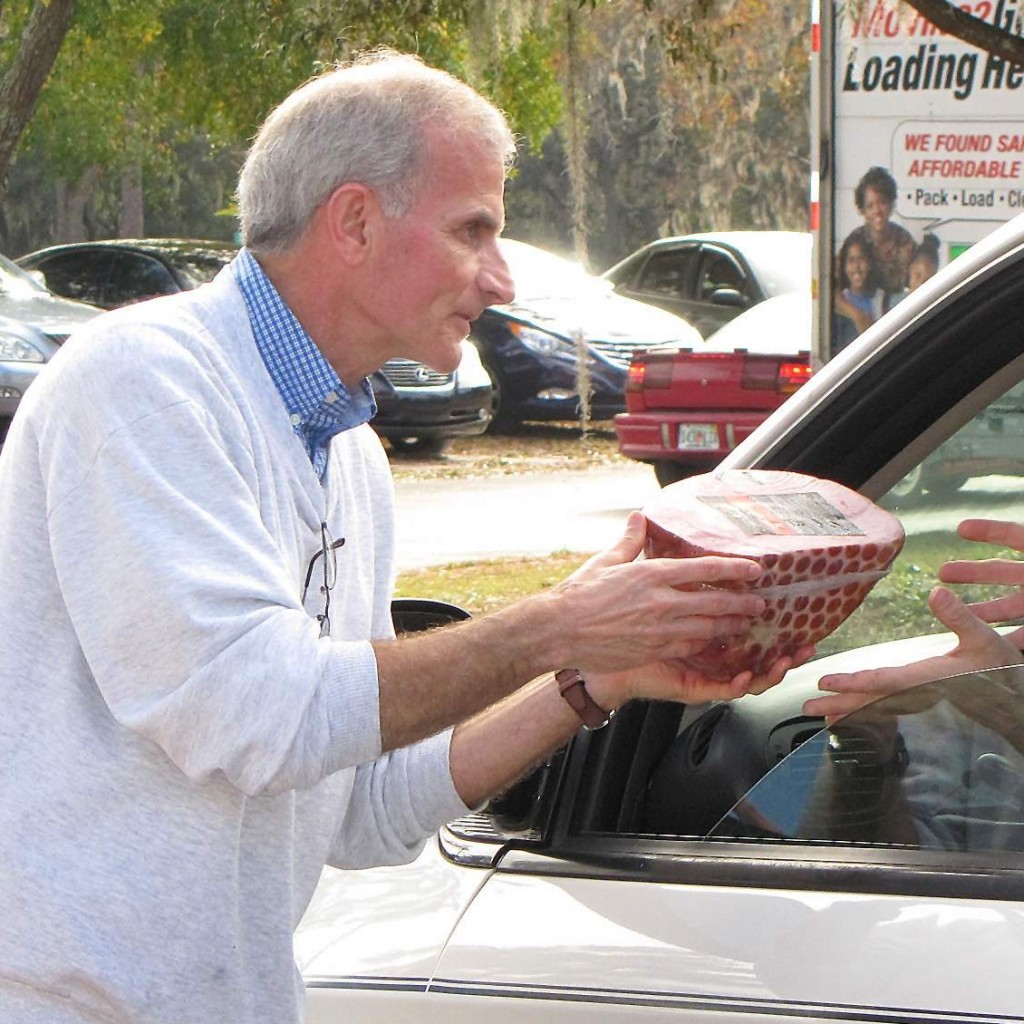 The event will be held Dec. 13 at First Baptist Church in Port Richey
Pasco County's tax man isn't looking to collect from his constituents next month, he's looking to give back.
Tax Collector Mike Fasano this week announced a holiday food giveaway. The 25th edition of the annual event will be held Dec. 13 at First Baptist Church, 9230 Ridge Rd., in Port Richey. It will run from 9 a.m. to 11 a.m.
The giveaway is on a first-come, first served basis and according to the event flyer, no food will be disbursed before the start time.
Fasano will be joined by several other Pasco officials, Supervisor of Elections Brian Corley, Property Appraiser Gary Joiner, Sheriff Chris Nocco, Sen. Ed Hooper and Reps. Amber Mariano and Ardian Zika.
The event is a partnership with Farm Share, a statewide nonprofit that delivers more than 55 million pounds of food — including fresh fruits and vegetables — to households in each of Florida's 67 counties.
Those looking for more information can call (727) 847-8032.
The event flyer is below.