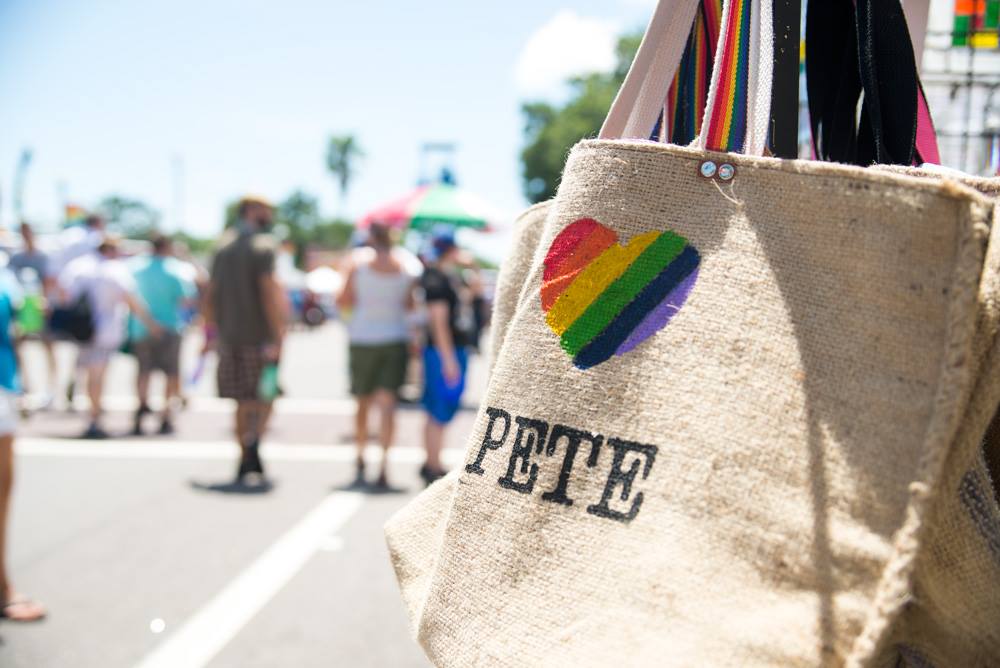 Both cities view equality as a top business issue.
Both Tampa and St. Petersburg have received a perfect score on the Human Rights Campaign's annual Municipal Equality Index this year.
The two neighboring cities each scored 100 on the only nationwide assessment of LGBTQ inclusion as it relates to municipal law and city services and policies.
For St. Pete, it's the fifth straight year the city has earned the group's highest marks after Mayor Rick Kriseman began his term with an inherited score of just 68.
"We are incredibly proud to have received a perfect score for the fifth year in a row. It is a reflection of our values and policy advancements and serves as a vital message point for us when recruiting people and businesses to our city," Kriseman said. "We recognize that building an inclusive city never ends. There's always work to do. We are committed to this work and ensuring that LGBTQ residents and visitors forever view St. Pete as a beacon of progress."
Out of 506 cities in 18 states, only five cities nationwide received the top score.
It's the second year in a row Tampa received top marks. The city, under former Mayor Bob Buckhorn, received an 86 in 2017, but brought it up to 100 last year. Tampa Mayor Jane Castor, the city's first openly gay Mayor, kept it there.
"It's no surprise to me that the City of Tampa has once again received a perfect score on the Human Rights Campaign's Municipal Equality Index's Score," Jane said. "Tampa was founded on our diversity and that diversity is inclusive and welcoming to all. I've said it before and I'll say it again, it is my hope that someday we will reach a point where everyone is judged by the content of their character rather than the color of their skin; that no one loses their life because of the God they worship; that who you love does not matter as much as that you love and are loved."
The index evaluates things like nondiscrimination laws, inclusivity in the city workforce, LGTBQ-friendly municipal services, nondiscriminatory public safety and overall relationship with the LGBTQ community.
"These inclusive and welcoming cities are standing up to the unrelenting attacks on the LGBTQ community by the Trump-Pence administration, and sending a clear message that the fair and equal treatment of our community, our families and our neighbors is a true American value," said HRC President Alphonso David. "This year's Municipal Equality Index shows that across the country, city leaders are working tirelessly to ensure that their constituents can secure housing, make a living and participate in community life without being discriminated against because of who they are."
Both Tampa and St. Pete view inclusivity as a key business issue as employers increasingly look for access to a diverse workforce that's welcoming to all professionals.

Castor recently added an LGBT category to small business categories to ensure businesses owned by members of the LGBTQ community are enjoying access to city contracts.
Also this year, St. Pete City Council passed a citywide anti-bullying ordinance that, among others, protects the LGBTQ community.
"With the passage this year of our citywide anti-bullying policy that includes sexual orientation and gender identity and gender expression in all youth facing services and the resolution to include LGBTQ businesses in the city's Small Business Enterprise, we have committed to the work that keeps our city on the path to equality," said Jim Nixon, St. Pete's LGBTQ Liaison.