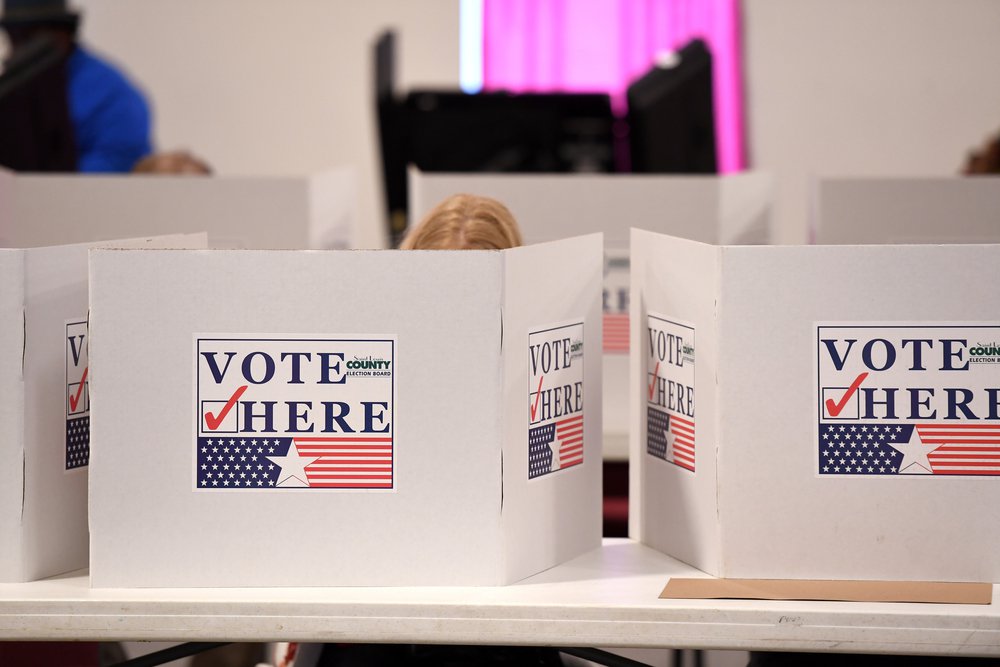 The ballot measure would make future amendments face two rounds at the ballot box.
A fiscal panel hosted a workshop Thursday on a proposed ballot measure that would make it harder to amend Florida's constitution.
The amendment backed by political committee Keep Our Constitution Clean would require future amendments to face two rounds at the ballot box. The amendment would make Florida's constitution one of the hardest to change.
Only publicly submitted amendments in Nevada require two-time public approval. And a proposed measure in North Dakota would allow voters to pass an amendment on a second ballot if the state legislature fails to pass it after the initial public ballot.
The Financial Impact Estimating Conference (FIEC) is required to host three workshops per amendment addressing their fiscal impacts. FIEC belongs to the Legislature's Office of Economic and Demographic Research.
George Levesque, who spoke before FIEC on behalf of the Ft. Lauderdale-based political committee, compared constitutions to building foundations, which are central to a structure's integrity.
"Keep Our Constitution Clean believes the same is true for government, that a foundational document should not be effectively relegated to a statutory status, but that they should be relatively immutable and unchanged or not easily changed," Levesque said.
Florida constitutional amendments require 60% public approval before becoming legislation. Amendments may be proposed by the Legislature, the Constitution Revision Commission, a tax and budget reform commission, a constitutional convention or a citizen initiative.
Keep Our Constitution Clean's amendment currently has 377,199 of the necessary 766,200 signatures to appear on the 2020 ballot. The group needs those endorsements by Feb. 1.
In September, the committee reached the necessary 76,632 signatures to trigger a Florida Supreme Court review.
Ballot measures must be made available to the public, including in newspaper advertisements, ahead of an election. In 2018, it cost $1.1 million to publish one amendment in a newspaper, $22,000 to translate the text and more than $58,000 to produce and distribute the literature by mail, the director of the Division of Elections in the Florida Department of State, Maria Matthews, told FIEC.
In 2018, all but one of the 12 amendments on the November ballot passed. Matthews said the Division of Elections is unable to predict how many questions will appear on future ballots because different Legislatures will prioritize or not prioritize proposing amendments.
Each ballot question's cost, which varies by county, depends on the length of the text and whether an additional page or physical ballot extension is necessary.