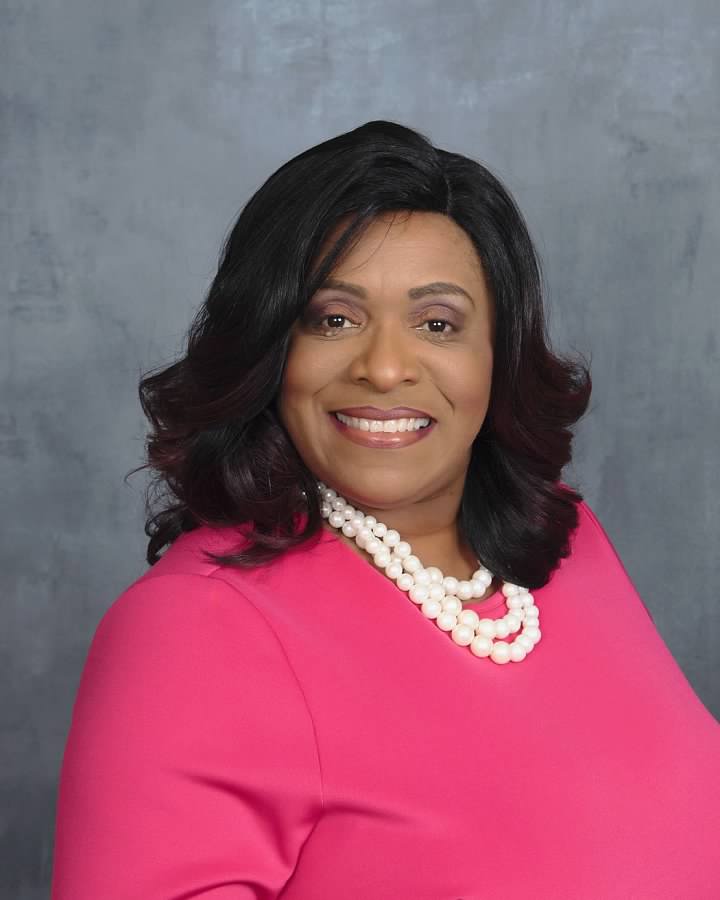 Her campaign is also focused on transportation, the environment and economic development.
Pinellas County Commission candidate Rene Flowers' top campaign priority is affordable and workforce housing.
Flowers is a current Pinellas County School Board member, but is running for the Commission District 7 seat Ken Welch currently holds. Welch is leaving office to run for St. Pete Mayor.
Flowers said affordable housing isn't her top issue just because it's the topic of the day, which it is, but rather because she has experience to foster action.
Flowers served on the Florida League of Cities' Affordable Housing Committee where she created the Florida Affordable Housing Institute that serves as a resource for cities to create affordable housing plans in their communities.
"I want to be able to build on the plan the county already has," Flowers said. "That includes by working with developers and contractors so they don't feel like it's a punitive measure to put affordable workforce units in their projects."
Flowers said there are a lot of misconceptions about what it means to increase access to affordable housing.
"We're not talking about just Section 8," she said. "These are units for teachers, and nurses and firefighters who can't afford a $3,000 a month apartment."
Flowers' affordable housing plan also includes zoning and building regulations that encourage alternative housing options like tiny homes or garage apartments.
"These things work. It's not about building so things look different from the neighborhood. It's about making it work so you can't tell who is affordable and who is not."
Flowers is also campaigning on transportation improvements, one of the county's top challenges.
She served on the Pinellas Suncoast Transit Authority board for five years when she was a member of St. Petersburg City Council.
One of Flowers' transit priorities is right-sizing transit vehicles. Large buses in small neighborhoods aren't cost effective and could be replaced with cheaper, smaller capacity vehicles. Flowers also wants more frequent north-south bus service including connections to the Nielsen campus in Oldsmar that employs nearly 2,500 people.
"Right now people who don't have vehicles would find it challenging to get there and get there on time, let alone get back home," Flowers said.
Transportation is a leading issue throughout the Tampa Bay region. There's broad consensus that transit systems in the region are lacking. How to pay for the needed improvements, however, remains the biggest question in Pinellas County.
Flowers said she really sees two options — a 5 cent gas tax or a one half percent sales tax. She's leaning toward the gas tax.
"You've got to think of what all the community is being asked to do," Flowers said, referring to other taxes people already pay.
The gas tax, she said, might be more palatable.
Flowers' third campaign priority is the environment. She wants to work with the state legislature and utility providers to expand access to solar power so consumers can save money while also reducing their carbon footprint.
Flowers said she's also focused on economic development and small business development and would as a county commissioner work with community partners and existing county providers to increase resources for small business owners in the county, particularly for minority-owned businesses.