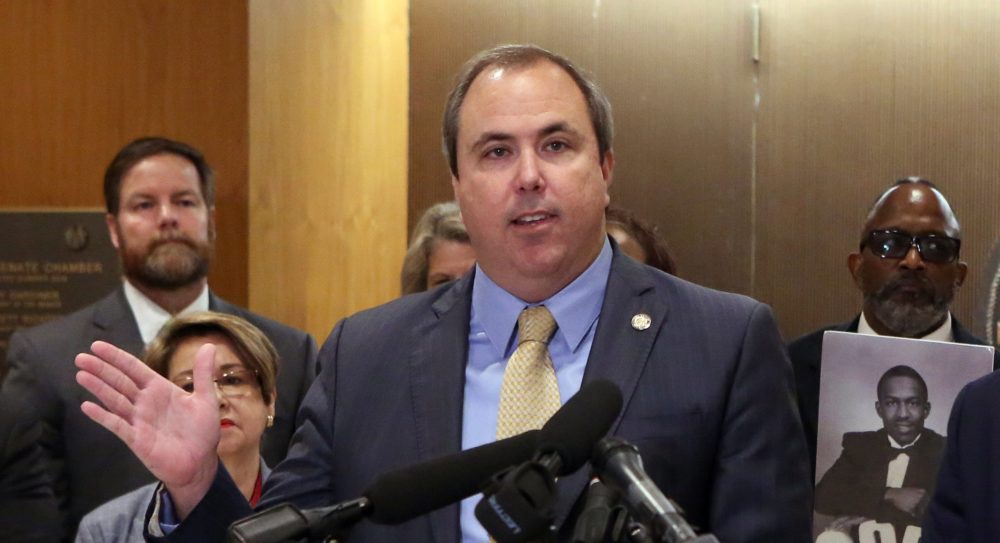 Sarasota Republican will remain focused on immigration issues.
State Sen. Joe Gruters on Thursday kicked off a delayed listening tour on immigration issues. Following a Venice town hall, he said he's as confident as ever legislation banning so-called sanctuary cities is working.
"The sky is not falling," the Sarasota Republican said. "Legal immigrants have nothing to fear. And illegals who are following our laws and supporting their families, as long as they aren't breaking our criminal laws while here, have nothing to fear."
Gov. Ron DeSantis in June signed into law a controversial bill requiring local governments to work with federal immigration officials. While the House had passed similar measures before, Gruters was the first to successfully shepherd legislation through the Senate.
But it wasn't without criticism. The bill (SB 168) passed through a party line vote, sans Republican Sen. Anitere Flores who voted against it. Democrats regularly pointed out Florida had no so-called sanctuary cities, meaning jurisdictions adopting policies such as not responding to Immigration and Customs Enforcement detainer requests.
Gruters said the legislation still did a good thing by requiring greater cooperation between state and federal officials. "All 67 counties are now complying with the law," he said.
He noted a WUFT report that in liberal Alachua County, there's been an increase in deportation of criminals. The Alachua County Sheriff's Office has turned over 14 undocumented individuals to ICE.
"Only 15 percent of illegals that are arrested have detainers outstanding," Gruters said. "It's unfortunate people try and stoke fear to score political points."
Gruters said around 50 people attended the first stop in his immigration listening tour in Venice. State Rep. Cord Byrd, who sponsored the House version of the sanctuary cities bill, could not attend. Instead, Sarasota Rep. Tommy Gregory filled in.
Heading into the next Legislative Session, Gruters wants to delve further into immigration policy. Based on comments made last Session, he hopes for a little more bipartisan support for E-Verify, a bill Thonotosassa Sen. Tom Lee has already filed.
He expects discussion of whether undocumented immigrants should be able to obtain driver's licenses. Gruters is against it. "It will create a slippery slope," Gruters said, suggesting he may file legislation blocking attempts to license undocumented drivers.
That's somewhat noteworthy considering how much state Sen. David Simmons helped in getting SB 168 to a floor vote. The Longwood Republican has said he'd like work permits and driver's licenses available for undocumented immigrants.
"David Simmons is a wonderful Senator," Gruters said. "He has proposed certain things, and right now I'm drafting something. I'm open to having discussions about this."
Gruters also plans to push language to make elections supervisors cross-reference voter rolls with green card lists identifying individuals as noncitizens and with jury lists to see who claims they need not serve because they are not citizens.
"What's important is one citizen-one vote, no citizen-no vote," he said.