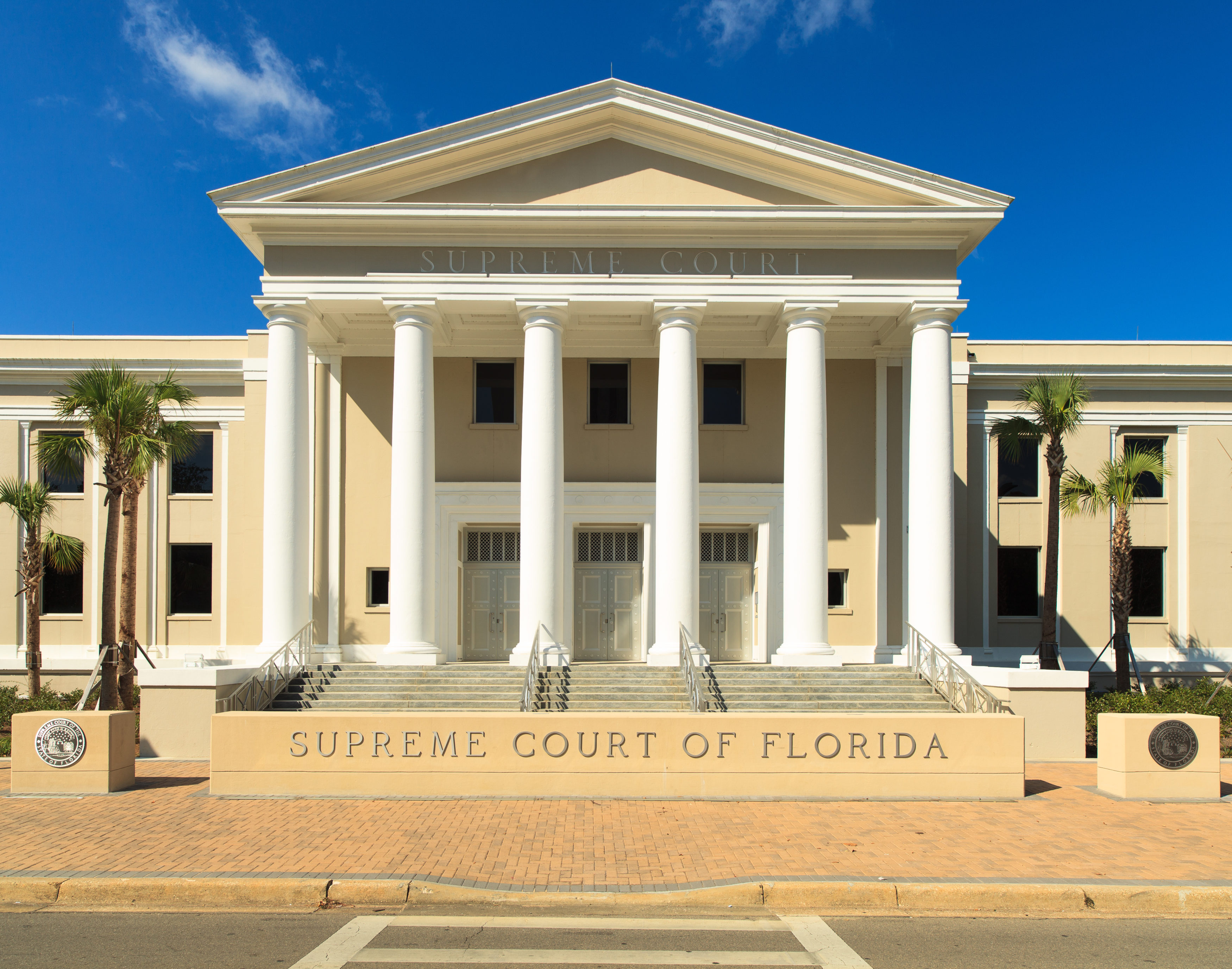 Holidays are not going to slow down Florida Supreme Court picks
The state panel set to screen applicants for two justice openings on the Supreme Court of Florida opened the application period Monday.
The Florida Supreme Court Judicial Nominating Commission intends to close the application window on Christmas Eve and make recommendations to Gov. Ron DeSantis before the end of January to fill two vacancies created on the Florida Supreme Court by the elevations this month of Justices Robert Luck and Barbara Lagoa to the 11th U.S. Circuit Court of Appeals.
The commission has a tight timetable encumbered by Thanksgiving and the December holidays over the next 60 days, so members decided to try to work the application period in through the holidays.
Luck and Lagoa were nominate to the federal appeals court benches in September and were confirmed by the U.S. Senate last week.
Both Luck and Lagoa were appointed as Florida Supreme Court justices only last January.
Nominating commission Chair Daniel Nordby got the panel to authorize him to begin advertising the openings immediately, including through the Florida Bar Association, with a 30-day application period running through 6 p.m. on Christmas Eve. The commission tentatively settled on that timetable Monday morning as it had not yet received formal notice from DeSantis' office to begin the search. But Nordby made it clear there was no time to wait.
"With the Thanksgiving holiday approaching I didn't want us to lose any time in advertising the vacancies once we are requested to convene," Nordby said.
A 30-day application period would mean the commission would then meet around mid-January to vet the applications and decide how to set up a week or two of interviews by commission members of applicants, perhaps in multiple locations around the state. That could lead to the nominating commission forwarding nominations to DeSantis before Jan. 25.