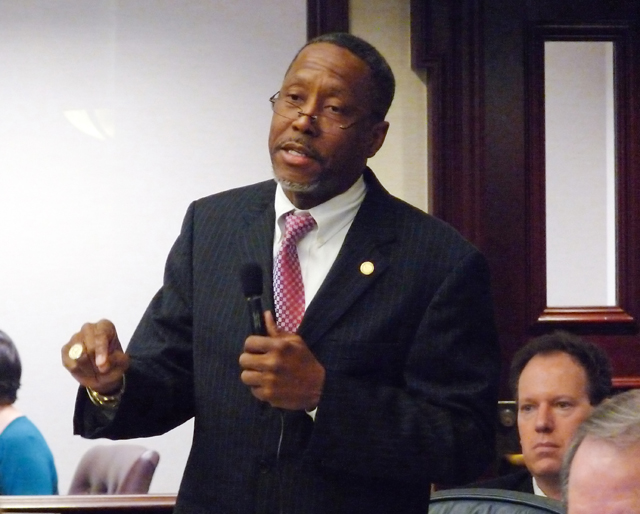 Rouson has served nearly 4 years in the Senate.
The Florida Education Association is endorsing Sen. Darryl Rouson for reelection, Rouson announced Tuesday.
"Senator Darryl Rouson knows firsthand the value and challenges our public-school teachers face. Senator Rouson comes from a family of educators, his mother was a public school teacher for over 35 years, one of us," FEA President Fedrick C. Ingram said. "This has made Senator Rouson a warrior on our behalf."
Ingram went on to explain how Rouson fought on behalf of educators during his time serving on the Constitution Revision Commission to keep bad amendments from making the ballot. Among those battles, Rouson fought to ensure local school districts retained local autonomy over charter schools rather than ceding authority to the state.
"As a Senator, Darryl has stood on the front line to stop bad public policy on education and support public education 100%," Ingram said.
Rouson is running for reelection to District 19, which includes parts of Hillsborough and Pinellas Counties.
"I am humbled and honored to receive the endorsement of the Florida Education Association (FEA) and Fedrick C. Ingram. My mother was a public school teacher, my father a public school — community college administrator. I lived public education and know it is the silver bullet for our state and community," Rouson said.
"I was proud to be their champion and the champion of teachers on the Constitutional Revision Commission. I will continue to be your champion in the Florida Senate."
Rouson has represented District 19 since 2016. Before that he served eight and half years in the Florida House, representing Hillsborough, Manatee, Pinellas and Sarasota Counties. He has also chaired Legislative delegations in all four counties for which he has served.
Rouson faces one challenger, Christina Paylan. Paylan has a criminal record, which she's appealing, and hasn't raised any funds. She loaned her campaign $10,000 in October. Rouson has raised more than $225,000 since the beginning of the year.