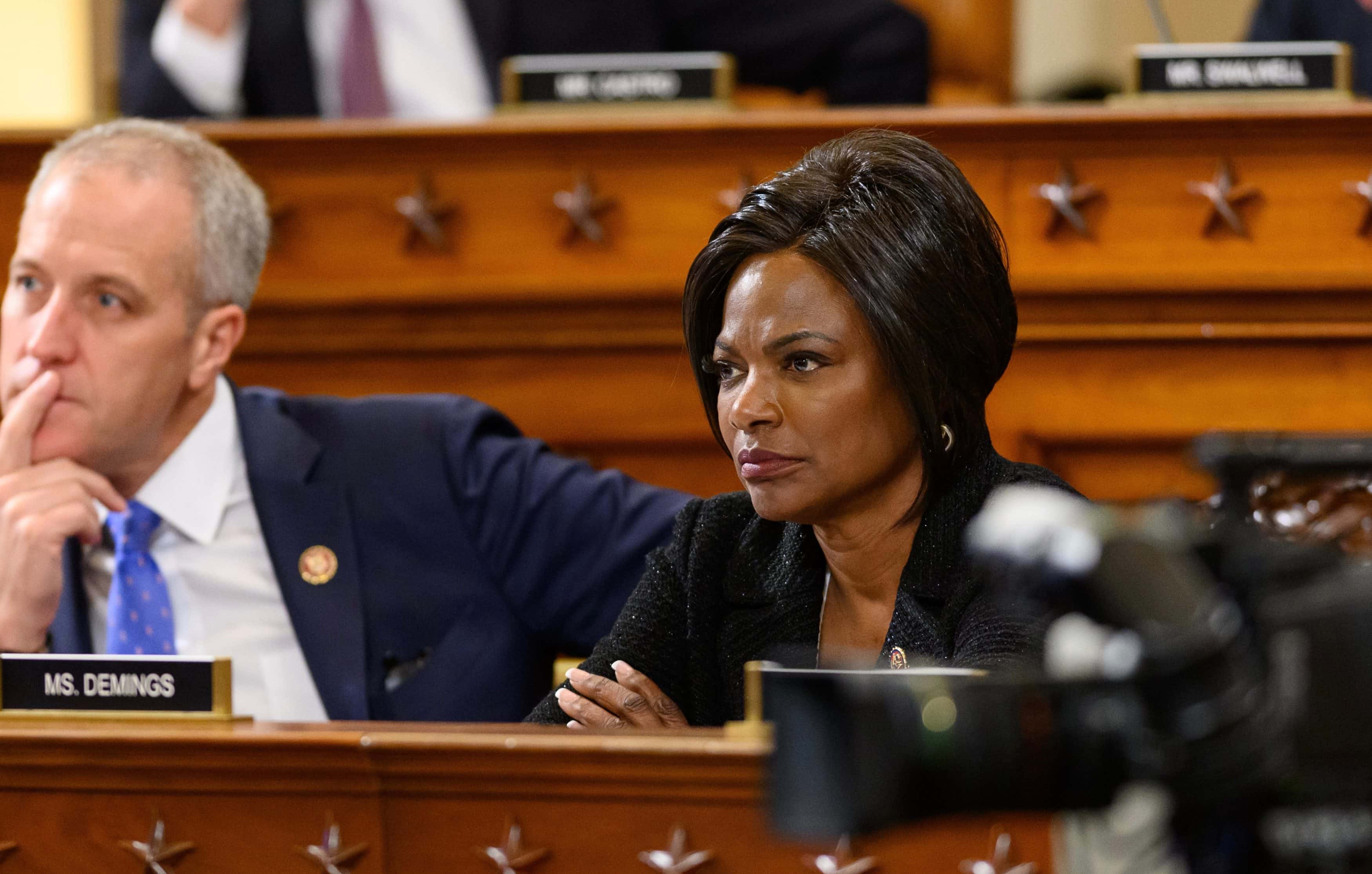 The House Intelligence Committee is undecided on holding future impeachment hearings, she said on ABC's "This Week."
U.S. Rep. Val Demings said Sunday that the White House has not yet indicated if President Donald Trump or his counsel will participate in the impeachment hearings against him.
Appearing on ABC's "This Week," Demings, an Orlando Democrat who sits on the House Intelligence Committee, told ABC's Martha Raddatz that House Democrats have not decided whether the committee will hold further hearings into the Ukraine scandal. But the President has not yet indicated if his office will participate in upcoming House Judiciary Committee hearings.
"I think our main focus right now is to have the president and his counsel who you know are given the same privileges as President Nixon and President Clinton had to participate and engage in this impeachment process, even to the point of — if we have any executive sessions of the Judiciary Committee," Demings said.
House Judiciary Committee Chairman Rep. Jerry Nadler wrote in a letter to the White House Saturday that the administration has until Friday to decide if Trump or his counsel will participate in his committee's impeachment proceedings. The committee is expected to draft and approve articles of impeachment before a full House vote.
Demings, who also sits on the Judiciary Committee, said the Democrats on the committee hope Trump or his counsel will participate.
"If he has not done anything wrong, we are certainly anxious to hear his explanation of that," Demings said.
Trump tweeted last month that he would "strongly consider" testifying in public before Congress or in writing.
On Wednesday, a federal appeals court issued a stay of a lower court's order for former White House counsel Don McGahn to testify before Congress. The outcome of that case, expected next year, may impact other White House advisers who have refused to comply with congressional subpoenas, including former National Security Advisor John Bolton and acting Chief of Staff Mick Mulvaney.
But some House Democrats want the Intelligence Committee to hand the full House impeachment articles by Christmas. Bolton, Mulvaney and others' decisions not to answer subpoenas run against that timeline.
"They want to, what I believe, is to play a political game and tie the process of — in the court as long as they can and run the clock out," Demings said. "We're not willing to play that game. We have requested documents. Those documents as you well know are critical and very valuable to the work before us."
Legal experts are expected to testify on the impeachment process before the House Judiciary Committee Wednesday. Trump has until 6 p.m. Sunday to decide whether White House counsel will participate.