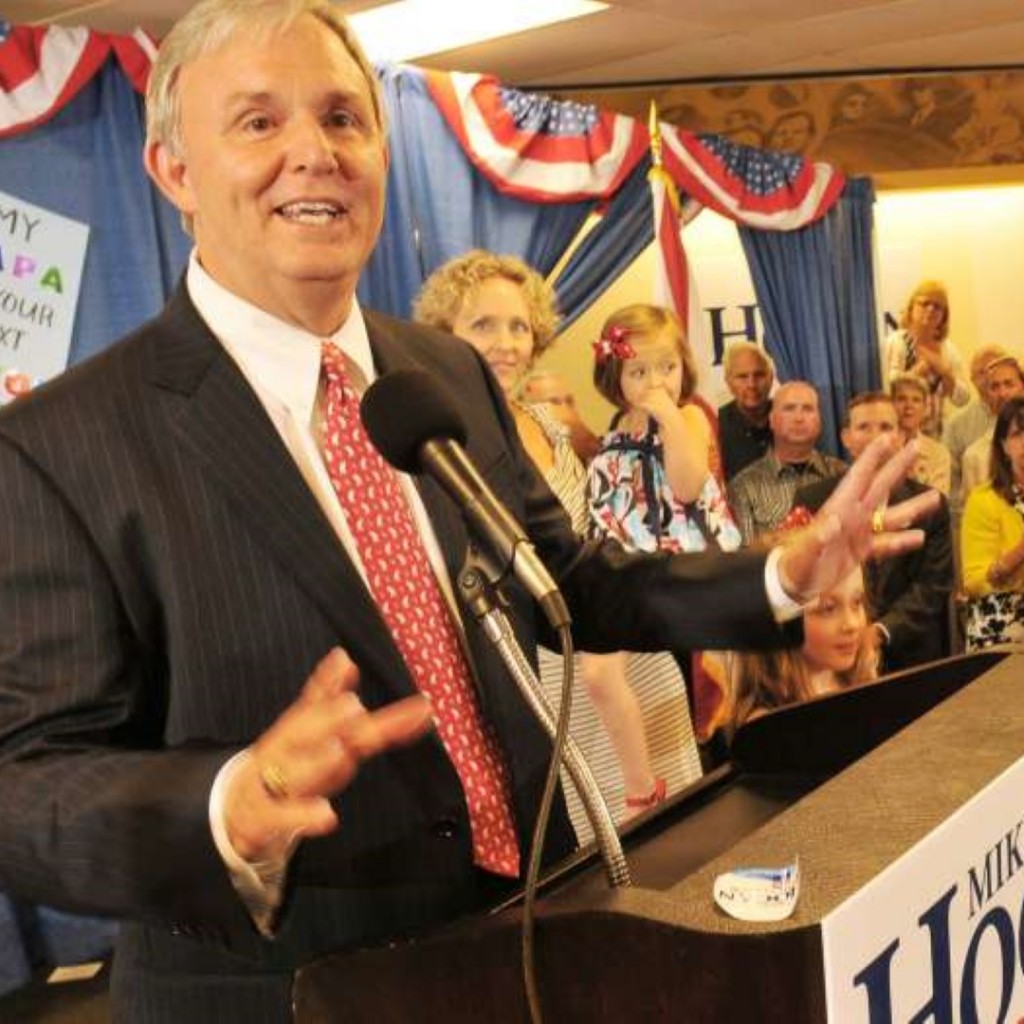 Hogan Focused on SOE; Curry still Faces Battle with Bishop.
As reported last week, former 2011 Mayoral Candidate Mike Hogan, who was rumored to be in the Mayoral race as late as New Year's Day, in fact is running for Supervisor of Elections in Duval County.
This move obviously benefits the Republican Party in a number of ways. It allows the Duval County GOP and the Curry camp to concentrate resources in the battle against Alvin Brown (instead of squandering them in internecine conflict). With this in mind, it's not surprising that at least one longtime local Republican, former City Council President and Mayoral candidate Bill Bishop, thinks Hogan's entry into the SOE race is a good move.
"It's logical for him to do, and he should be able to win the race," Bishop told this writer, adding that Hogan's "got a pretty good shot at [Supervisor of Elections]… it's an administrative position, and he'd be a natural."
Bishop believes that Hogan's decision for getting out of the race ultimately was a "moot point", as "running for Mayor usually is a one shot deal" in Jacksonville. He had heard the stories that many of his former supporters "did not want him to run" for various reasons; a position buttressed by the move of former Hogan supporters to the Curry camp in recent months.
There had been some speculation that Bishop himself might throw in for Supervisor of Elections, speculation that the current City Councilman was quick to dispel. "Momentum is starting to ramp up [for the Mayoral campaign] and we have a good opportunity. January is going to be interesting."
Now that Hogan's decision is made, Duval election watchers wonder what is next.
Word from informed sources is that Hogan talked to key supporters last week, and apprising them of his next move after turning in his paperwork to the Governor and Secretary of State Friday afternoon. We are still a ways away from a truly unified ticket, however; reports are that, at least for now, Hogan intends to focus on his SOE bid. The next challenge for the Curry campaign will be assuaging Hogan and finding a way to bring Bishop into the fold if he prevails, as widely expected, in the blanket primary in March.