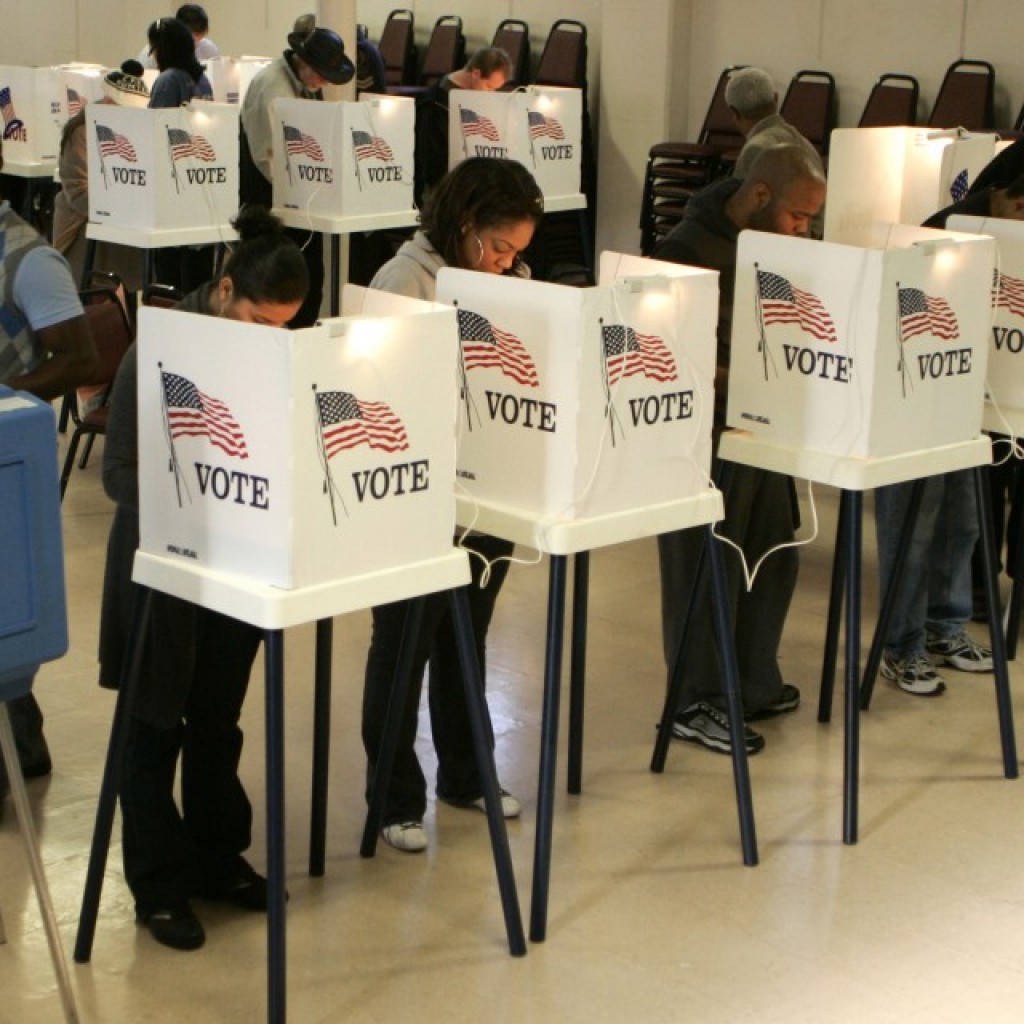 The state's upcoming party primaries will take place on Aug. 18, 2020.
"Elect Daphne Campbell, candidate for Florida state Senate District 35, Aug. 25, 2020."
So reads the background photo on the official Facebook page for Campbell's campaign to return to the state Senate.
The problem? Florida's 2020 primary elections are not being held on Aug. 25. Instead, voters will take to the polls a week earlier, on Aug. 18.
Campbell isn't the only candidate to make the mistake.
During the 2019 Legislative Session, state lawmakers approved a widely-covered election bill (SB 7066). That measure contained several sections, including the controversial implementation measure for Amendment 4 requiring ex-felons to pay fines, fees and restitution prior to regaining their right to vote.
But the law also included several provisions dealing with the administration of Florida's elections. One such change mandated the party primaries be held 11 weeks prior to the general election.
Previously, those primaries were held 10 weeks before the general.
The 2020 general election falls on Nov. 3. Under the old law, that would put the primaries on Aug. 25, 10 weeks before that general election date.
But SB 7066 moved those primaries up a week— to Aug. 18. Voters viewing candidates' public campaign pages, however, may not know it.

Campbell is seeking a return to the state Senate after she lost her seat in Senate District 38 to now-state Sen. Jason Pizzo in the Democratic primary last August.
Florida Politics discovered a similar error on more than two dozen pages tied to candidates' campaigns. Those campaigns range from state Senate races — such as Campbell's case — to smaller contests such as the Okaloosa County Superintendent race.
Former House Speaker Ray Sansom, who is running for that post, still lists the incorrect election date on his campaign's Facebook page.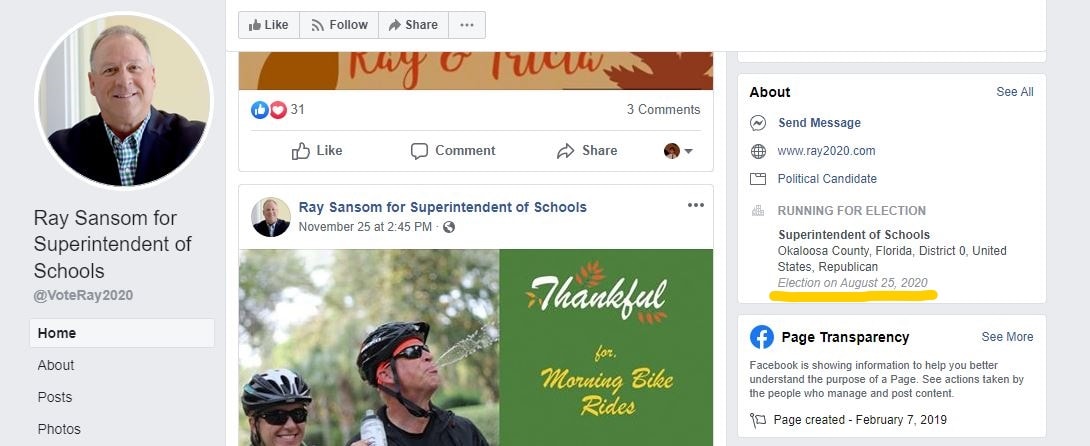 Mike Thibodeau, who is competing as a Republican in Florida's 7th Congressional District, also has the incorrect primary date listed on his Facebook page.
The Facebook pages for Thibodeau, Campbell and Sansom are all directly accessible from those candidates' respective campaign websites.
That could lead to voters being misinformed come next August, when voters of both parties go to the polls to select their candidates of choice.
In fact, the error is even apparent in the Broward County Supervisor of Elections contest, where voters would choose the individual responsible for overseeing the county's election process.
Two candidates in that race — Mitch Ceasar and Joe Scott — had the incorrect dates listed on their Facebook pages as of late last week, though Ceasar's error was only apparent on the mobile version of Facebook.
The Ceasar campaign has since updated that information, with the page now displaying the correct date of Aug. 18.
"We are thankful that this widespread error was flagged early on, and that Facebook has been helpful in correcting the issue," a Ceasar spokesperson said.
"Having worked to address voter rights for decades, Mitch Ceasar is dedicated to voter outreach, and we look forward to continuing to use this campaign as a platform for education on topics such as the importance of accurate election information being shared on social media."
Broward County, of course, has been the center of a series of election-related problems in recent years under the leadership of former Broward Supervisor Brenda Snipes. The most recent error was in 2018, when the county missed the recount reporting deadline by two minutes due to a reported misunderstanding in how to upload the results to the state.
There is still plenty of time for candidates to correct the error ahead of the Aug. 18, 2020 primary. Though for their own sake, candidates would be wise to ensure — sooner rather than later — that their supporters aren't planning to show up a week late.