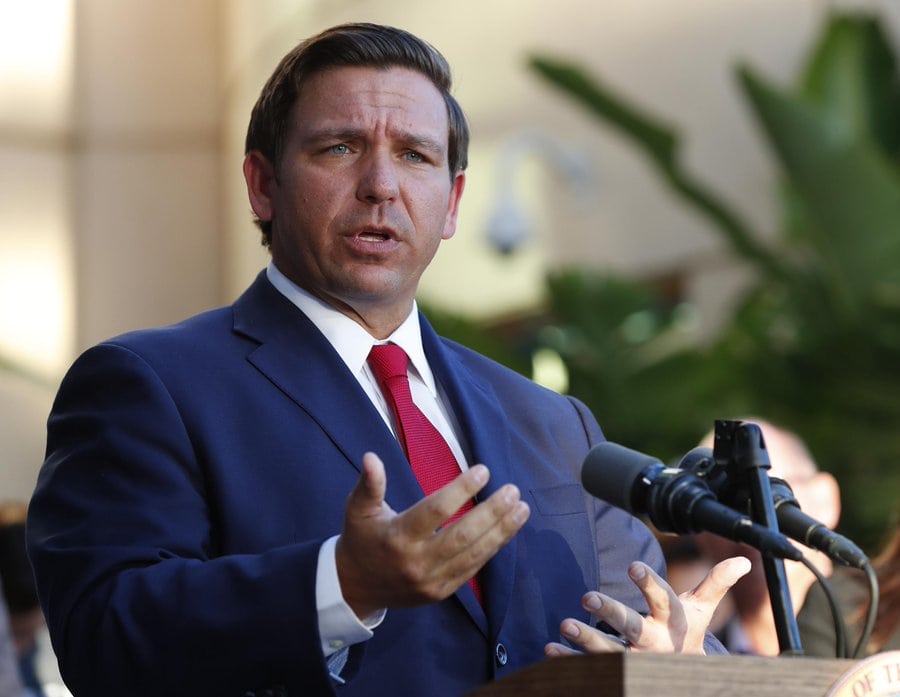 Governor said knowledge of U.S> history will ensure true freedom.
Florida's graduating high school seniors this year will take a test similar to ones immigrants take to secure U.S. citizenship.
At a stop in Naples, Gov. Ron DeSantis, who long favored requiring Civics courses in school, said he wants to know how much students understand about U.S. government. With Education Commissioner Richard Corcoran at his side, the Governor said knowledge of the work of the Founding Fathers would ensure lifelong freedom.
"I'm going to direct Commissioner Corcoran to require all high school seniors [in] Florida to take a civics exam similar to the citizenship exam taken by our naturalized citizens," DeSantis said.
To a roomful of supporters at North Collier Regional Park, DeSantis discussed the way his own studies of the nation's history informed his values. He coursed through everything from the plot of Hamilton to Martin Luther King, Jr.'s "I Have A Dream" speech. All took their inspiration from the Declaration of Independence and the U.S. Constitution.
DeSantis also took swipes at judicial activism, something he said the Founders would detest. But he praised a system of checks and balances, a framework that allowed the Constitution to be amended, and a decision to let a single executive lead the country despite recently revolting from a monarchy.
DeSantis later told press he disagreed with the merits of the current impeachment articles against President Donald Trump. Though mostly, he said, Washington, D.C. was off track in accomplishing things for the American people because leaders were distracted by the process.
DeSantis and Corcoran said they would like current seniors to take the test. But that would likely only provide the state with data.
"I would like initially to just understand where we are," DeSantis said. "You see some of these national numbers where they do surveys and it's pretty bad. I kind of think we would do a little better than that. But take it to show where we are, where the deficiencies are, and then build up. "
When asked by Florida Politics if passage of the test might ever become a graduation requirement, DeSantis said he was open to the possibility at some point.
"I wouldn't rule it out," he said. "But I think my main goal with this is just to see if we are okay. What more do we need to do? And then how to we make sure folks have a good foundation going forward?"
Corcoran said the administration will need to work with the Legislature this session to find out what it is "allowed to do" in rolling out tests. It's likely the test could also be tied to a reward for students who do well, as opposed to punishing students who fail the test.
Of course, Corcoran noted the announcement came near DeSantis' announcement that Florida was ending Common Core standards, in part because of dissatisfaction with testing. The intent is for the state now to scale back other tests as this one gets added to the high school curriculum.