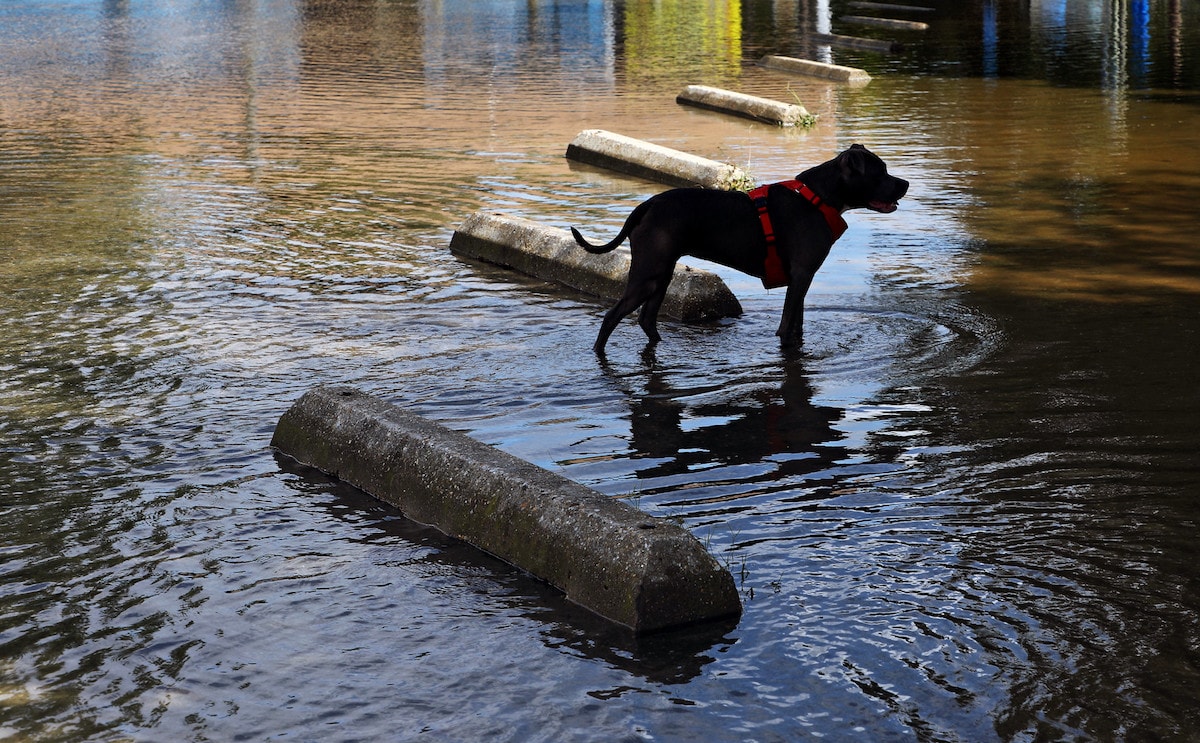 "We're just giving dogs a fighting chance."
Dogs deserve shelter in a storm, according to state Sen. Joe Gruters. Now the Sarasota Republican is hopeful is will be a crime to tether dogs and doom them in a hurricane.
The Senate Criminal Justice Committee unanimously advanced a bill (SB 522) to impose criminal penalties and fines for leaving canines tied up outside in a storm.
"We're just giving dogs a fighting chance," said Gruters, the bill's sponsor.
The Senator said the idea for the bill came from the Humane Society, which reported a startling number of dog deaths after Hurricanes Irma and Michael. The problem, Gruters said, is that families evacuate their homes but don't bring the dogs.
"They probably are trying to make it out and not have room for dog," Gruters acknowledged. But if individuals must leave pets behind, it's simply wrong to tether them outside in hurricane force winds or to face deadly storm surge.
A frequent outcome is that dogs end up running loose in neighborhoods after chains break, and police officers end up rounding up abandoned pets instead of rescuing humans in danger.
But that's a better outcome for the dog than often happens. Many simply choke to death or drown.
Should Gruters bill be passed as written, it will make it a first-degree misdemeanor to leave a dog outside and unattended during a severe weather advisory or warning. That's punishable under Florida law with up to a year in jail, or Gruters' language allows for a fine of up to $5,000. A judge could impose both prison time and a fine.
As far as what constitutes a restraint, the bill lists chains, ropes, tethers, leashes, cables or anything similar that ties a dog to a stationary object or trolley system. Access to an outdoor shelter, which would do an animal little good in the case of high winds or sudden flooding, won't let an owner off the hook.