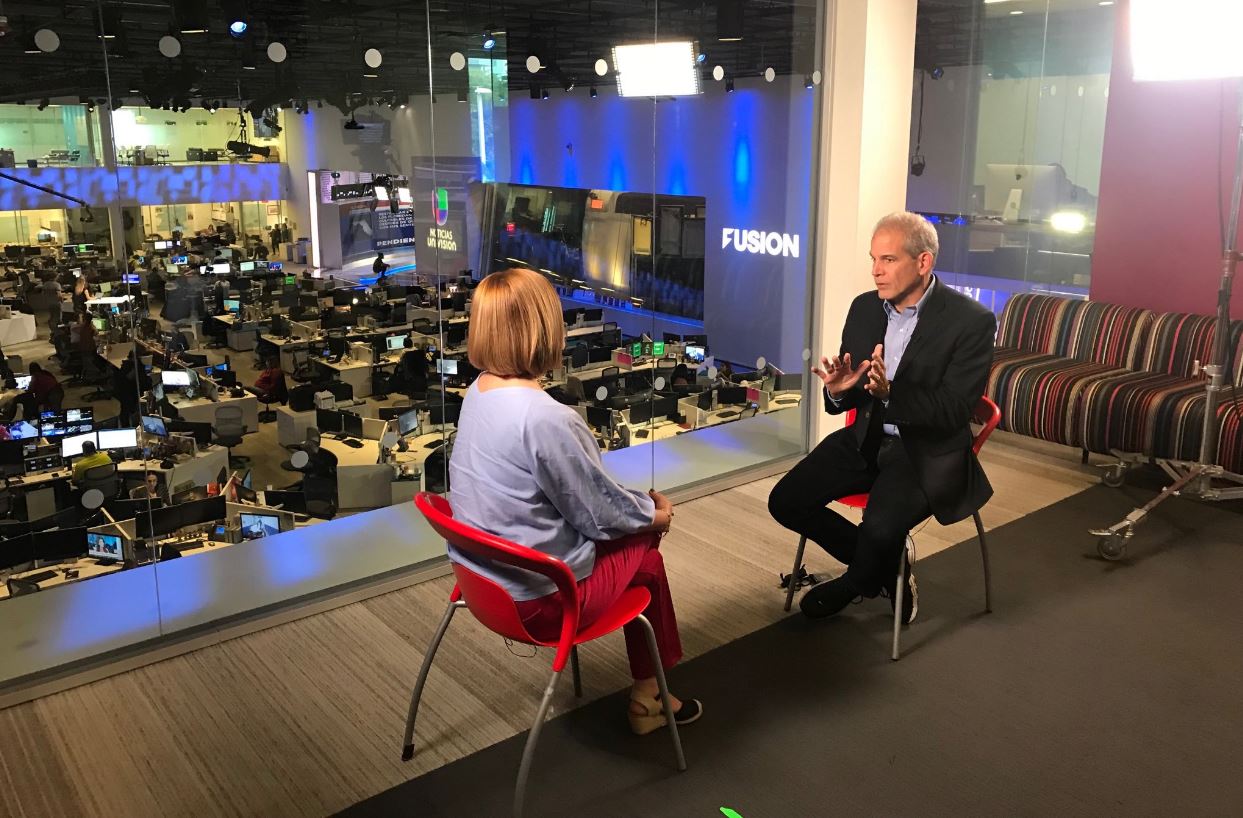 Penelas has now raised more than $1 million since entering the contest in October.
Former Miami-Dade County Mayor Alex Penelas collected just over $300,000 during November, giving him more than $1 million raised since entering the contest in October.
Penelas made a statement with his inaugural fundraising haul, bringing in more than $850,000 in October.
He followed that up by adding $155,000 to his campaign in November. Penelas' political committee, Bold Vision, collected another $145,000 during the month.
Penelas had been raising money through his political committee in the months prior to officially entering the race. He's added around $2.7 million so far for the 2020 contest.
His November numbers show several dozen maxed-out donations from the construction and real estate industry — both to his campaign and committee. Those donations have allowed Penelas to continue his strong fundraising pace as he seeks to replace term-limited Mayor Carlos Gimenez.
Penelas previously served as Miami-Dade County Mayor from 1996 to 2004
Penelas is one of eight candidates competing in the 2020 mayoral contest. Also running are entrepreneur Monique Nicole Barley, current County Commissioners Esteban Bovo, Daniella Levine Cava, Jean Monestime and Xavier Suarez, former Miami mayoral candidate Robert Burke and former County Commissioner Juan Zapata.
Only Suarez has his November numbers posted as of this writing. He collected just over $2,000 in the month.
Candidates and political committees face a Tuesday deadline to report fundraising activity through Nov. 30.
Levine Cava had been running near-even with Penelas in fundraising prior to his official entry into the race in October. Levine Cava did manage to collect just over $100,000 for the month. But that fell far short of Penelas's $850,000 haul.
It remains to be seen whether Levine Cava can match or exceed Penelas' November numbers. She's seeking to become the county's first female mayor. Levine Cava recently secured the endorsement of Democratic state Sen. José Javier Rodríguez and released an ad featuring the two appearing together at a climate change town hall in November.