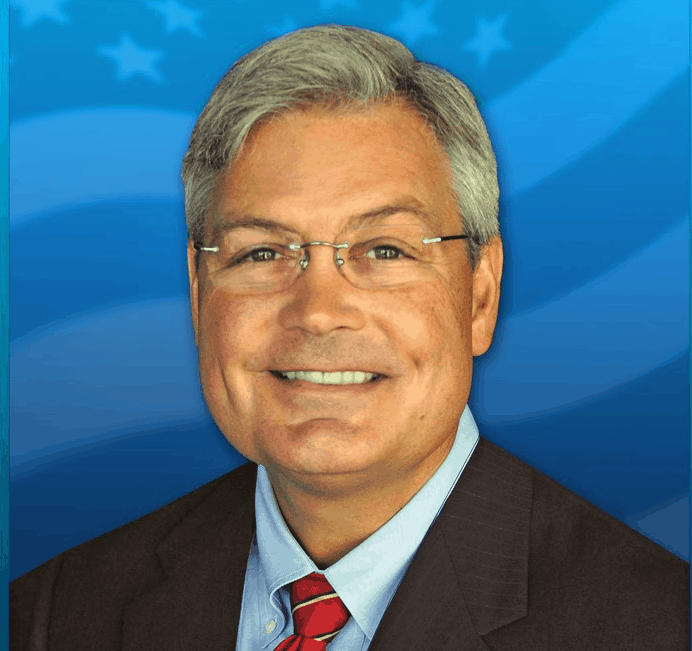 Critics attacked appearances with Democrats, but Mayor says those show ability to work with others.
Fort Myers Mayor Randy Henderson ended up in a bike crash not long after announcing he's running for Congress. He's recovering from that, but now faces an assault of questions about appearances with Bill Clinton and Ilhan Omar.
The Republican candidate dismissed videos smearing him as a RINO, or Republican in name only.
"It's the silliness of politics," Henderson told Florida Politics. "Maybe they are already worried."
Indeed, Florida Gulf Coast University professor Peter Bergerson told Florida Politics last week he thought Henderson enjoyed some of the highest name recognition of Republican candidates running in Florida's 19th Congressional District.
But a number of conservatives have suggested that particularly within a Republican primary, ties to controversial Democratic figures could doom Henderson.
With Clinton, Henderson appeared at an event in 2016 where the former President came to Fort Myers to campaign for wife Hillary Clinton's Presidential campaign. Henderson considered that a "diplomatic" gesture as mayor of the city, but it put him on stage with Clinton at the Riverside Community Center.
But Henderson said he was a supporter of Republican Donald Trump in 2016 and he's supporting him in 2020.
"My city is growing and prosperous," said Henderson, who considered his leadership on economic development consistent with the philosophies of the current President.
But his interaction with Omar could be harder to explain away. The Minnesota U.S. Representative has been a figure of national controversy sine her election in 2018, and remarks viewed by many as anti-Semitic tropes have even upset many Florida Democrats.
But before she held federal office, Omar visited Fort Myers as a guest of the African Network of Southwest Florida. The group asked Henderson at the time to give her a key to the city, and he did.
While he's now getting attacked on social media for providing Omar an honor, he hopes voters see his ability to work with a broad array of civic groups and political interests. And even in a deep red conservative district, he hopes voters see the need for a Congressman who can work across the aisle.
"I hope it does set me apart, and that people will begin to see me as person who is interested in solving problems," Henderson said.
Meanwhile, he sees leaders in both parties in Washington engaging in partisan battles rather than major problems.
"It strikes me as unsettling that no one that I can name seems to be talking about that $23 trillion (the national debt)," Henderson said. "That bothers me. It's puzzling to me. If we have that and are facing that, we need to be eliminating unnecessary regulations. It really is only way of addressing that staggering number."
Henderson has focused his campaign on largely bipartisan issues like red tide research and infrastructure improvements.
"I've seen a lot of success as mayor, and I'm optimistic about taking that momentum into Washington," he said. "I will go in and realize I am dealing with positive people and hundreds of opinions, and this is about getting to the finish line and solving problems."
He knows there's a tough road to Washington. Henderson is one of six Republican candidates running for the seat, along with state Reps. Heather Fitzenhagen and Dane Eagle, former Minnesota state Rep. Dan Severson, Naples urologist William Figlesthaler and professional commentator Ford O'Connell.
He's also ready to show voters that he brings conservative values. He supported a statewide ban on sanctuary cities, local policy which he says "[flies] in the face of the federal government." He said gun rights in Florida are "right where they should be" and leaders should be focused on hardening institutions like schools and military bases.
Most of all, he will run on a record on 19 years of service in city hall, nine on the City Council and 11 as Mayor.
"That's a lot of time for voters to have witnessed my style, and the way I conduct myself in Council meetings and how I lead a charge on taking care of government," he said.