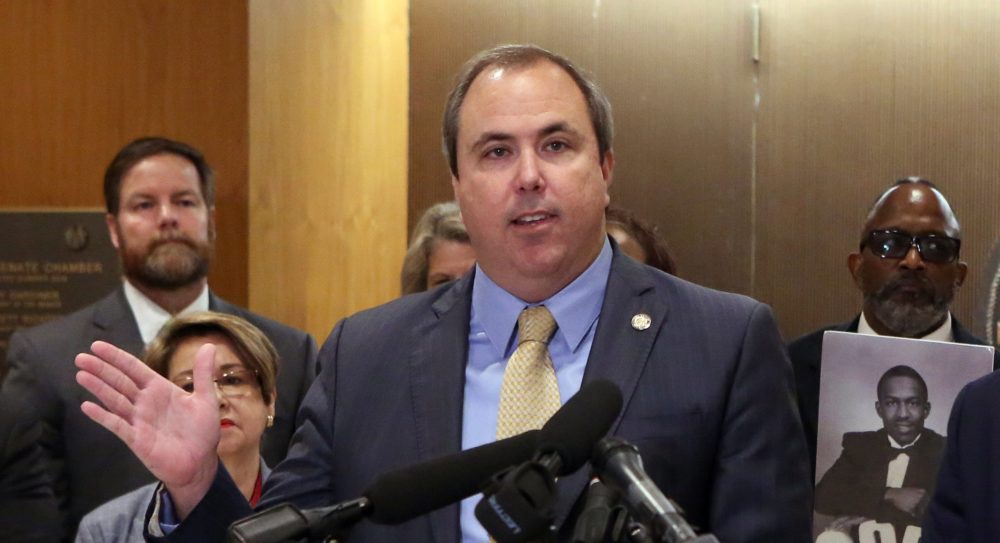 But a House version still seeks eight year limits.
The Florida Legislature earlier this year pushed for an imposing eight-year term limit on school board members. Now, state Sen. Joe Gruters wants to see if a 12-year limit earns better marks.
"Twelve years is more than enough time to make the difference you want to make and move on," Gruters said.
The Sarasota Republican filed legislation (SJR 1216) that will ask voters statewide if they want the limit for county school board members.
Last year, state Rep. Anthony Sabatini and state Sen. Dennis Baxley pushed a similar measure, but it called for an eight-year term limit. But Baxley's version died in the Senate Rules Committee while Sabatini's bill made it to the floor but never received a full House vote.
Gruters said an eight-year limit sounded workable to him, but he saw 12 years as a more palatable alternative.
"I settled at 12 because it's the right number," he said. "It's more reasonable."
Sabatini, a Howey-in-the-Hills Republican, again filed a School Board term limit resolution in the House, along with Democratic Rep. Matt Wilhite. But that legislation (HJR 157) still caps School Board members at eight years.
Gruters said that's fine, but the House and Senate will have to ultimately agree on a joint resolution to put it before voters.
Ultimately, Gruters said 12 years is more time than most School Board members end up serving anyhow, though there are notable exceptions. Indeed, his own Sarasota County has a long-serving member, former state Rep. Shirley Brown, whom Gruters challenged unsuccessfully in his first run for state House. She was just elected to her fourth four-year term on the Sarasota County School Board in 2018.
But Gruters said his push for term limits has more to do with the success of term limits on Florida lawmakers. More importantly, the term limits if approved won't simply cut off long-serving School Board members. If 60 percent of voters approve the constitutional amendment, it will go into effect for any years of service after Nov. 3, 2020.