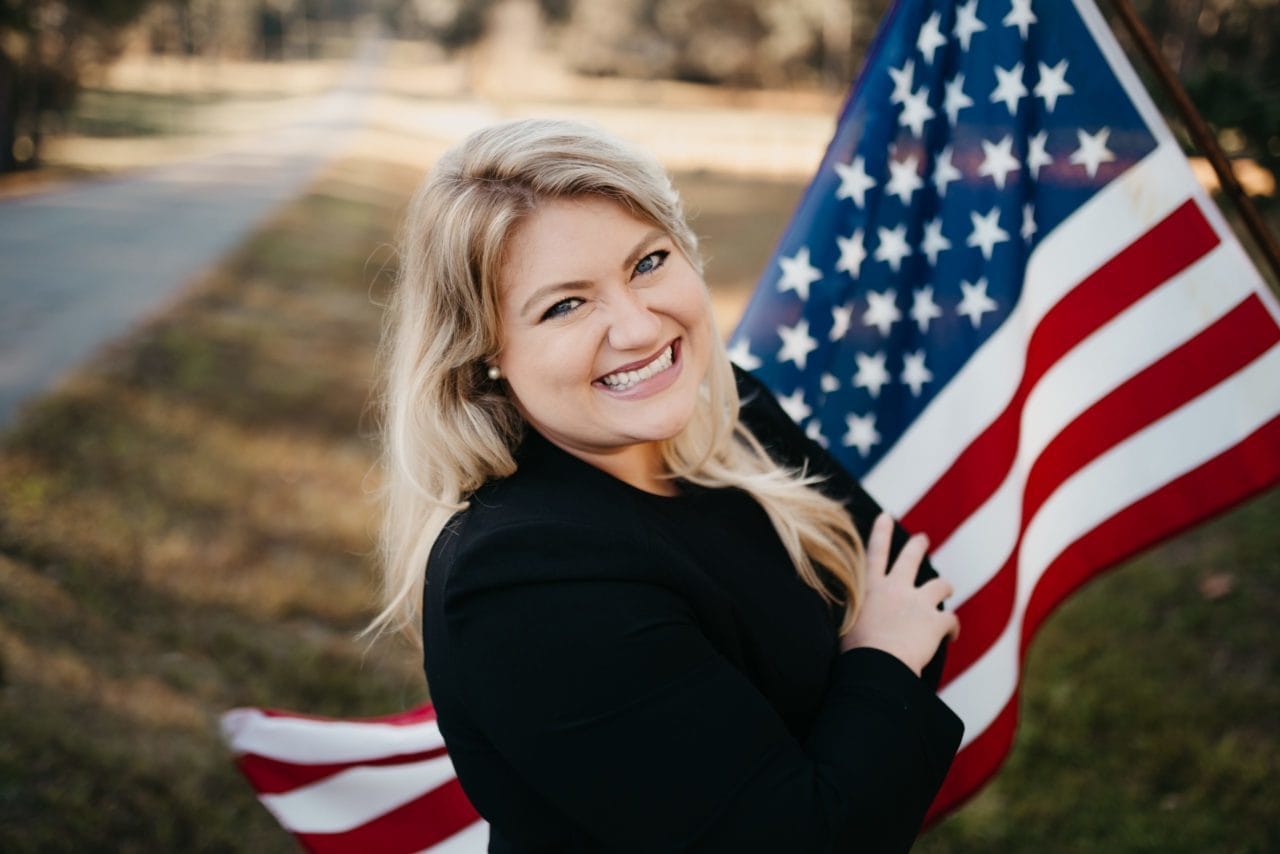 Candidate 'humbled by outpouring of support'
In a move that surprised few observers of Florida's 3rd Congressional District, a former staffer of the retiring incumbent announced her run Friday.
Kat Cammack, former deputy chief of staff to U.S. Rep. Ted Yoho, announced a 120-person steering committee and $100,000 in pledges.
Cammack is the latest Republican in a field that continues to grow. However, the Gainesville political consultant will be the chosen candidate of the incumbent.
"I am running for Congress to continue the hard work of protecting our Constitutional rights, limiting the size and power of the federal government, facilitating job growth, securing our borders and standing up for our farmers. I am incredibly humbled by the outpouring of support, endorsements, and financial pledges from leaders around the community. Over the coming weeks and months, we'll be continuing to add to our team as we build our campaign," Cammack pledged.
The party split of the North Central Florida district is favorable for a Republican. CD 3 has 200,504 Republicans, compared to 175,561 Democrats; NPAs and third parties comprise the rest of the district's 487,002 voters.
Cammack is already poised to face strong competition.
Judson Sapp, a Clay County businessman, claimed six-figure fundraising upon his campaign launch. Sapp pushed endorsements this week from U.S. Reps. Vern Buchanan and John Rutherford, as well as a nod from Maverick PAC.
In addition to being backed by the Congressmen and the PAC, Sapp was also endorsed by Bradford County Sheriff Gordon Smith, former Lt. Gov. Jennifer Carroll, and Putnam County Sheriff Gator DeLoach.
While Cammack rolled out her steering committee, it's devoid of the name recognition in Sapp's earliest endorsements.
Sapp's 4th quarter fundraising will be of interest also, as former White House Press Secretary Sean Spicer featured at an Orange Park event this week.
Amy Pope Wells, a Green Cove Springs "anti-politician" and "conservative businesswoman," is yet another Clay candidate in the mix.
Despite being an "anti-politician," Pope Wells has been in prominent positions, such as a Presidential panel supporting a U.S.-Canada business council, a stint on the Clay County Development Authority, and a co-chair on Gov. Ron DeSantis' Women's Coalition during his 2018 campaign.
Pope Wells' campaign has under $9,000 on hand, less than the $10,000 in debts the account has.
Some are floating the name of another Clay County candidate: Commissioner Gavin Rollins, a military veteran who likely would get support from veterans' PACs as U.S. Rep. Mike Waltz did in 2018.
Rollins pushed a resolution this fall to make Clay a 2nd Amendment "sanctuary county" in the event the feds ever move to confiscate guns. While a County Commission seat isn't exactly major in terms of name identification, expect that to feature in messaging if Rollins enters the race.
However, the district sprawls over much of north central Florida. Alachua, Clay, Putnam, Bradford and Union, and parts of Marion are included.
Marion's best bet looks to be Ocala Mayor Kent Guinn.