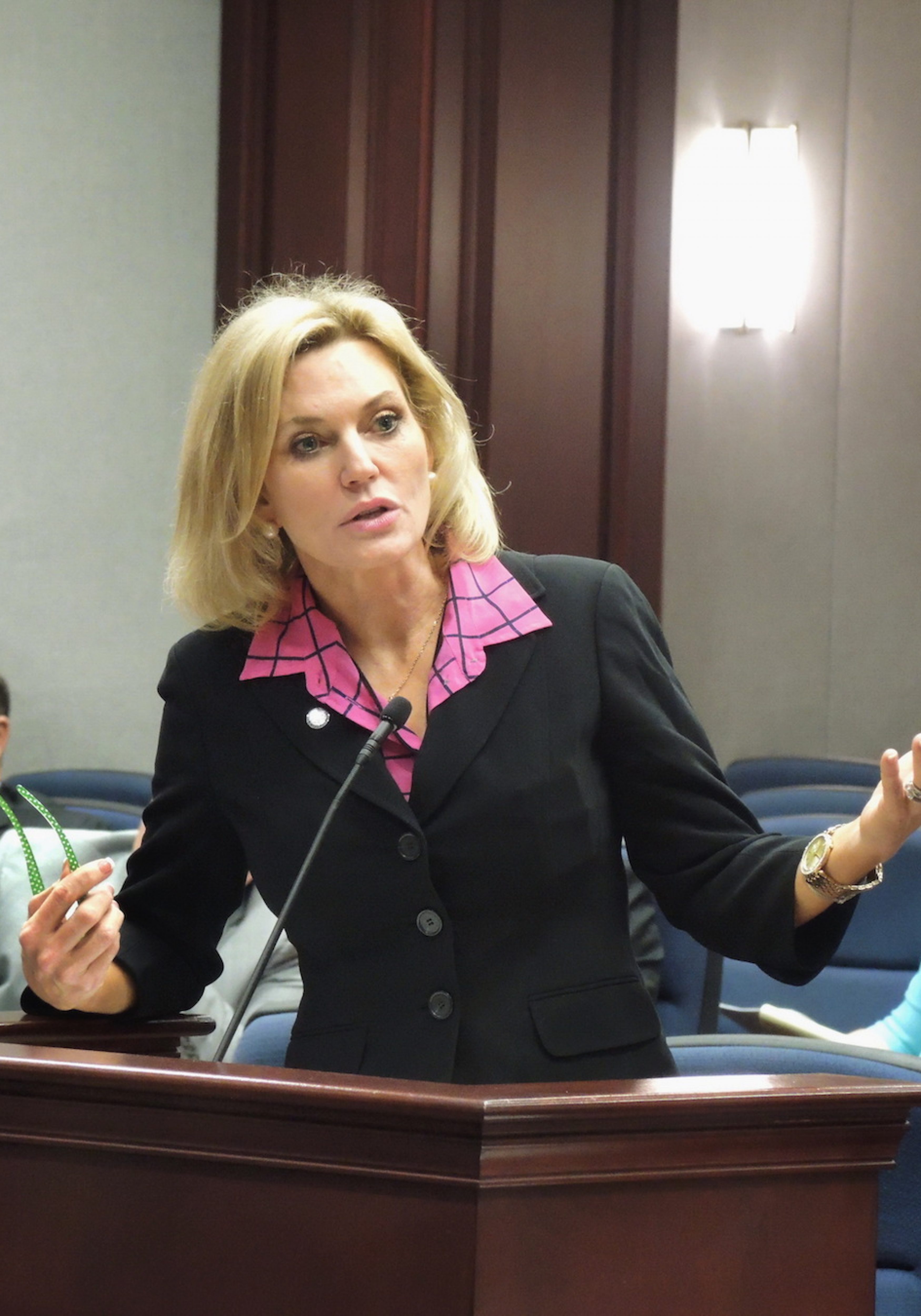 A campaign could inform public of social dangers soliciting party prostitutes.
The Super Bowl in 2021 will bring the nation's biggest broadcast event and a bevy of celebrities to Tampa Bay. It will also bring a spike in sex trafficking.
State Rep. Heather Fitzenhagen wants to raise awareness of the criminal enterprise that grows around such major sporting events.
"Tampa Bay is hosting a huge event that is going to be very much ground zero for human trafficking," she said. "It's important to give as many resources as can to combat it."
The Fort Myers Republican filed a $550,000 appropriations request (HB 4847) to fund a comprehensive anti-human trafficking campaign. The Bay area effort would leverage different forms of media.
In the request, Fitzenhagen notes a number of large-scale international events coming to the region, and the Super Bowl serves as the most notable. Of course, the move comes as activists hope to generate a greater public understanding of the harm the sex trade can cause.
Selah Freedom, a Sarasota-based organization focused on outreach, advocacy and awareness for trafficking victims, said there's noticeable increases in prostitution activity when events like the Super Bowl come to town.
"We have people who come in for a party and think, 'We're gonna buy some girls,' and they don't think about it," said Selah co-founder Elizabeth Menendez Fisher. "It's been drilled into men these are willing participants and the women do this for a living. But the backstory is most if not all these girls were forced into this. These girls don't turn 18 and want to be a prostitute."
More likely, they are trafficking victims, pimped out to forcibly engage in sex work, with most if not all money changing hands landing in the pockets of pimps. And with major events that come to town for a weekend, victims that get "used" 20 times a day can end up doing twice that many jobs in a day.
"People need to look again, step back and pause and challenge everything they have assumed. We want to debunk the myth it's a victimless crime," Fisher said.
It's certainly something local law enforcement will be taking seriously in the build-up to 2021. Crystal Clark, chief communications officer for the Hillsborough County Sheriff's Office, noted the agency recently completed a five-month sting operation resulting in more than 100 arrests.
"We're actively looking for human trafficking victims or those seeking out help," Clark said. Those efforts will heighten when the Super Bowl comes to town. And the more people aware of the true social costs of the sex trade, the better.
Fitzenhagen's budget request asks for $50,000 to cover training for law enforcment officers so they know how to better spot and respond to signs of human trafficking.
The bulk of the request, $500,000, will go to contracted services to conceptualize, produce and deliver public service announcements in English and Spanish that will blast over airwaves, social media, billboards, buses and high-traffic spaces in the region.
That should also help the public spot signs of trafficking and the need to help prevent it. Messaging will include ways that individuals at risk of being trafficked or those already part of a ring can reach proper authorities and escape their situation.