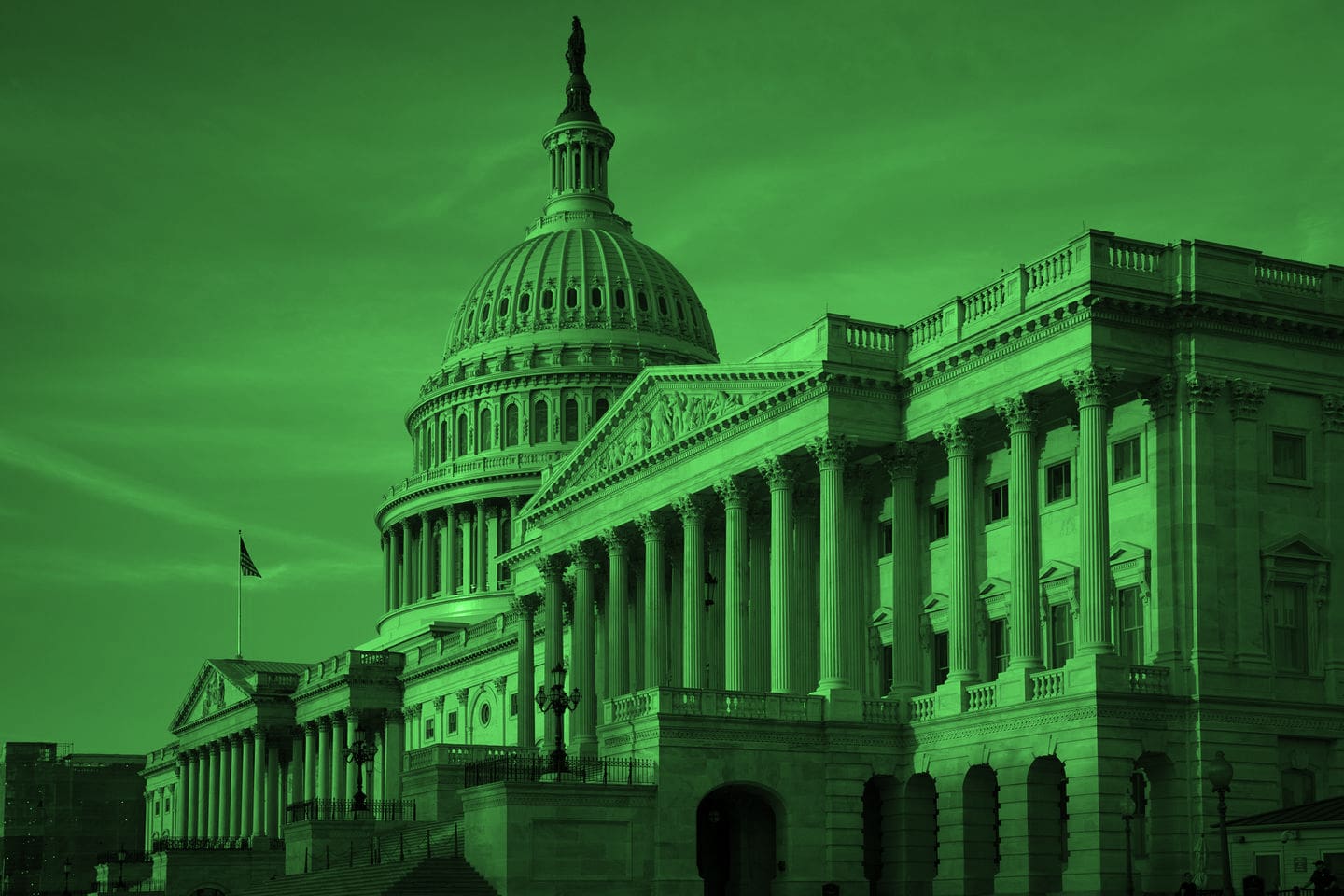 No one goes home until Donald Trump's pen hits the paper.
Big final week underway
Congress is into (what is supposed to be) the last week of business in 2019. While the impeachment of President Donald Trump will dominate the attention of the national media, several other highly newsworthy items are also on the agenda.
No one goes home for the holidays until some form of budget deal is agreed upon and signed by Trump. Last week, an "agreement in principle" on a $1.37 trillion spending plan on 12 remaining funding bills was announced by House and Senate negotiators.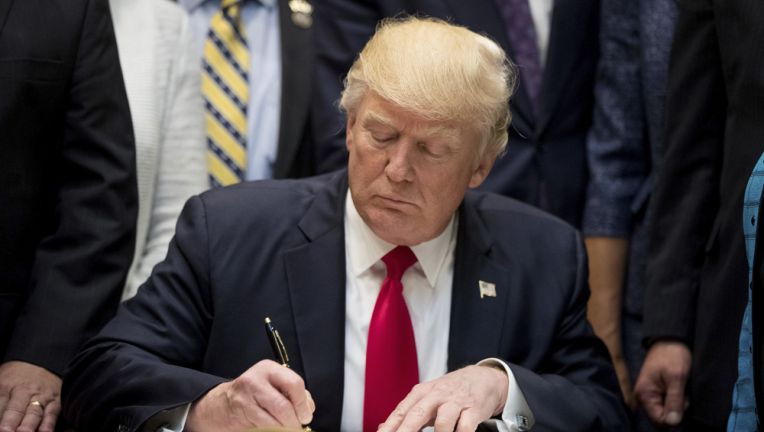 Among the provisions are $1.375 billion for border wall construction, far less than the $5 billion sought by Republicans. Trump also retains the authority to transfer Pentagon funds if necessary, but defense money already removed will not be replaced, keeping a pledge from Democratic Rep. Debbie Wasserman Schultz of Weston.
The House is scheduled to vote on a formal spending agreement Tuesday with the Senate taking it up Friday and Trump's quick signature. If a delay arises in the House, the Senate will not be able to vote on time, and the government would run out of money at week's end.
The other major spending legislation set for a vote is the National Defense Authorization Act (NDAA) in the Senate. Last week, the House approved the $738 billion bill that covers everything from funding the Space Force to supporting paid family leave for all federal workers.
A military pay raise of 3.1% earned the approval of Republicans and Democrats, but a new issue has emerged. The NDAA contains election security measures, but Democrats led by Senate Intelligence Committee ranking member, Sen. Mark Warner, want items such as election audits included in the bill.
Sen. Marco Rubio, a member of the Intelligence Committee, has previously agreed on the need for more significant election auditing but has not weighed in on Warner's concerns. The issue is not expected to blow up passage of the bill.
The issue of impeachment comes to a head Wednesday when the House tentatively scheduled a vote on two articles passed last week by the House Judiciary Committee. If Trump is impeached, as expected, the matter goes to the Senate where the impartiality of Majority Leader Mitch McConnell has come into question by Orlando Democrat Val Demings and many others (see "Picking" below).
Over the past week, four polls show a plurality disapproving of impeachment, while three others favor the impeachment and removal of Trump. Longboat Key Republican Vern Buchanan conducted an online, unscientific survey that showed 47% supporting impeachment and 53% opposed.
The House is planning to take up the revised United States, Mexico, Canada (USMCA) agreement. Still, some on the Mexican side were furious at the thought of inspectors coming into their country to monitor compliance. By Monday, the two countries had settled their differences.
As the week began, another trade deal, the on-again, off-again deal with China was on again. U.S. Trade Representative Robert Lighthizer said phase one of a broader trade agreement is "totally done."
 The agreement calls for China to purchase billions more in American agricultural products and delay additional tariffs. Lighthizer and Treasury Secretary Steve Mnuchin pointedly called Wall Street Journal reporting "false" that the U.S. was cutting tariffs on China in half.
Perhaps the Christmas spirit will visit Capitol Hill by Friday.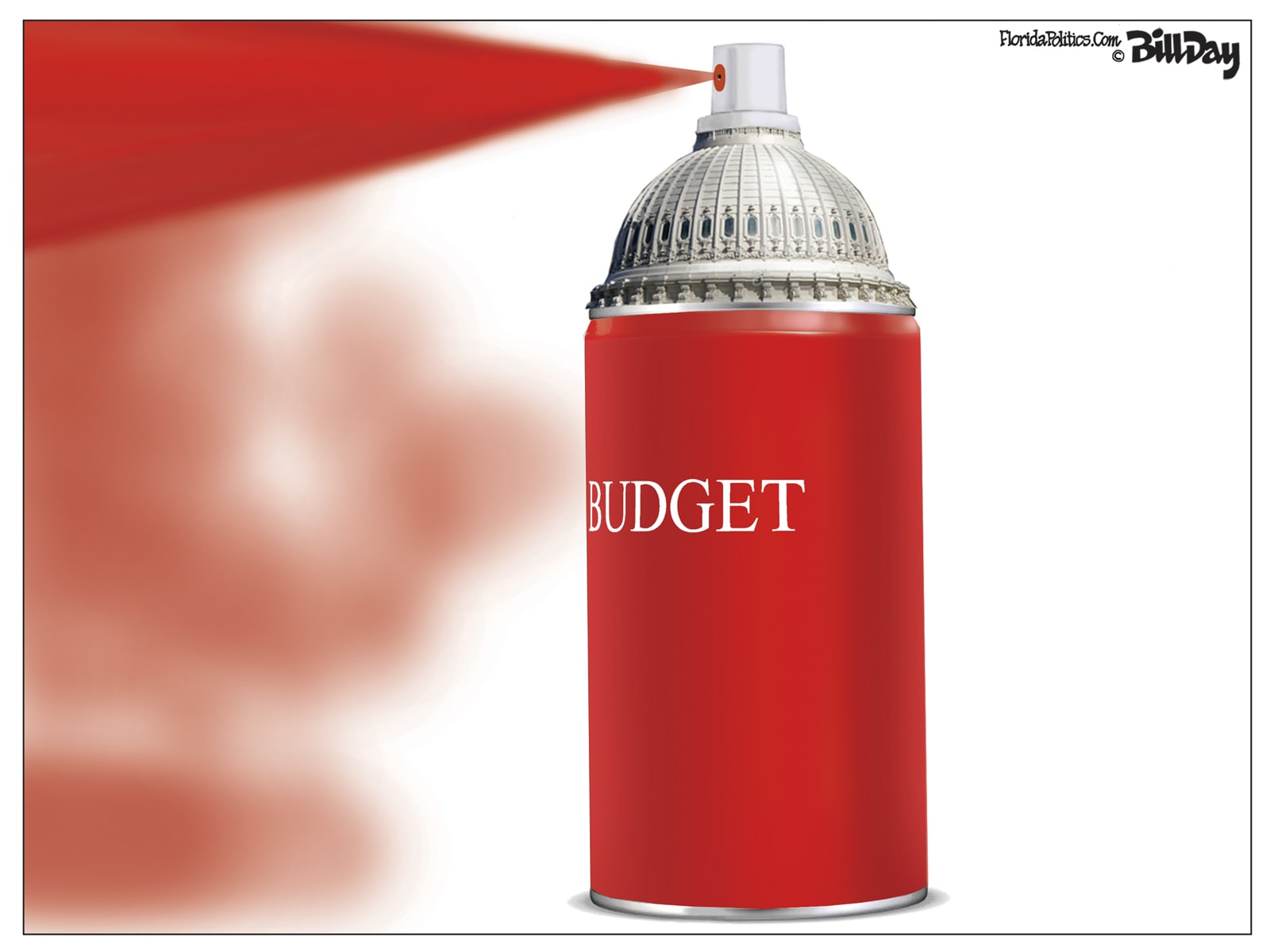 Rubio applauds Army initiative
The United States Army is taking a step toward minimizing an American vulnerability by funding the construction of rare earth processing facilities. The Army's move is part of an urgent push by Washington to secure the domestic supply of the minerals used to make military weapons and electronics.
Earlier this year, Rubio warned of China's advantage in this area and their ability to leverage the U.S. as the world's leading producer of materials that go into weapons and technology production. In response, he introduced the Re-Coop 21st Century Manufacturing Act.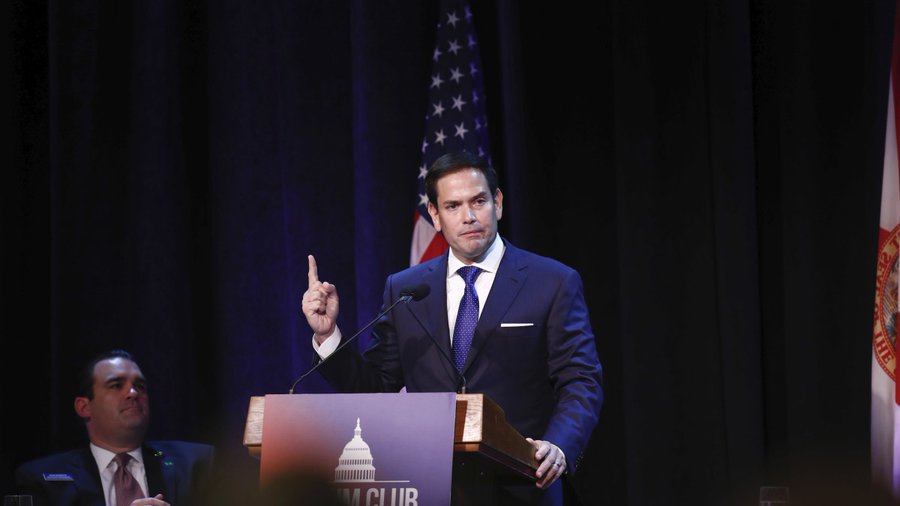 "As the Chinese government and Communist Party aggressively subsidize and invest in their own economy at our expense, we must shift our policies to restore the competitiveness of critical American industries for the 21st century," he said upon launching the bill.
The bill gained little traction, but the Army's move indicates the military believes China poses a threat with its dominance in this area.
"I applaud the U.S. Army's move to fund the construction of rare earths processing facilities to better secure a domestic supply of critical materials that are vital to our national defense and technology industry," Rubio said in a news release.
"However, the United States must do more to develop a clear, comprehensive strategy — from mining and refining through manufacturing — to counter China's monopoly on the global rare earths market, including removing regulatory barriers for mining and processing activities.
Rubio stated that China is the world's leader in rare earth mining, processing and manufacturing. Because specialized electronics are dependent on rare earths, virtually every monitor, computer, or other advanced electronics contain rare earth components from China, including weapons systems and advanced aeronautics.
Battle of the Bulge remembered
As World War II was nearing its final stages, American troops were fighting German forces in Luxembourg and Belgium 75 years in what is known as the Battle of the Bulge. Last weekend, a bipartisan delegation of Senators, including Sen. Rick Scott, traveled to Europe with members of the House to mark the occasion.
They attended an official ceremony at the Mardasson Memorial near Bastogne, Belgium to mark the occasion. It was at Bastogne where Gen. George S. Patton and his forces from the Third Army raced to the area to help beleaguered American forces repel the Germans.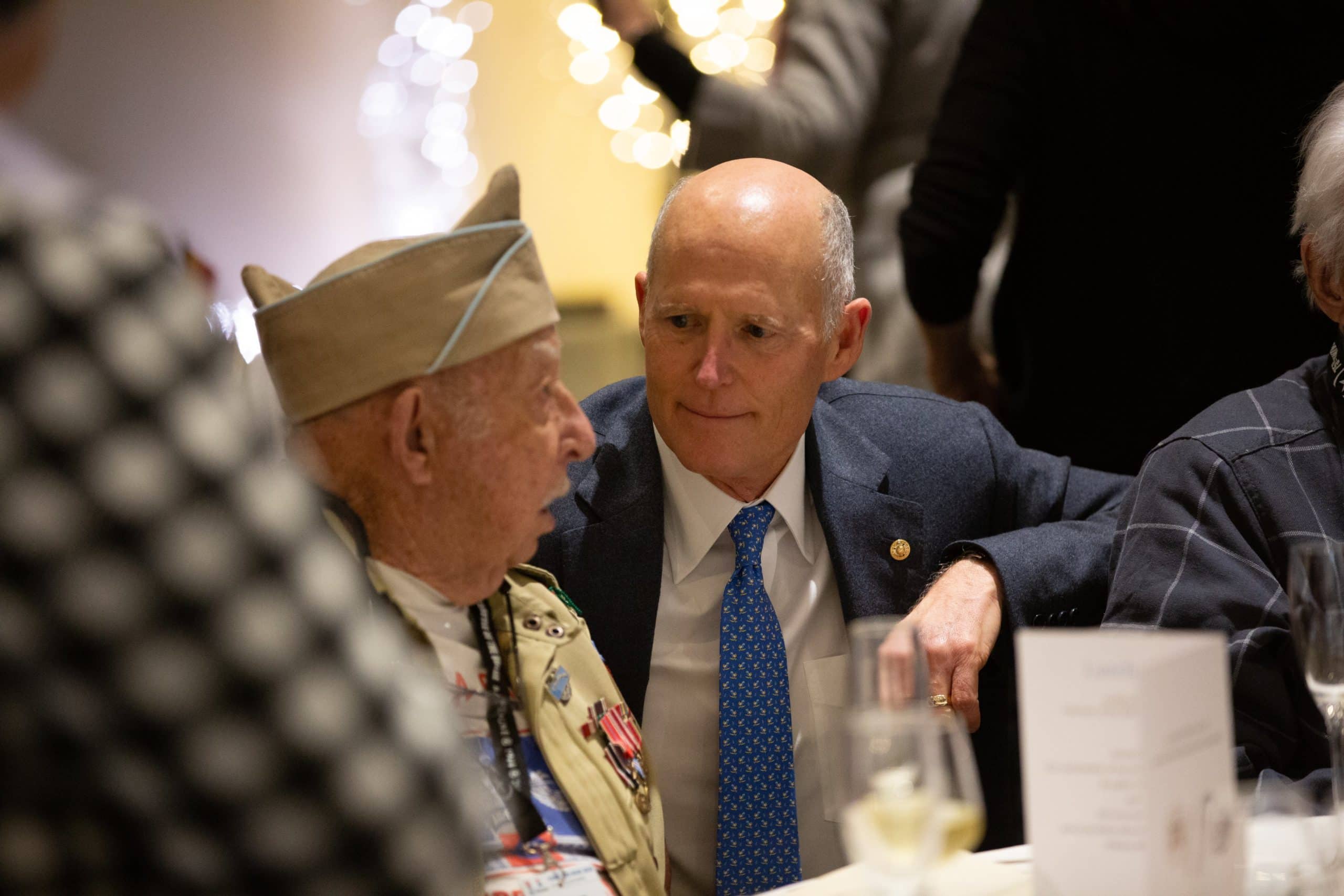 "Seventy-five years ago, American soldiers — including my father — joined our Allies to fight evil and free Europe from the yoke of tyranny," Scott said. "It was an honor to join my colleagues in Belgium and Luxembourg to honor the sacrifices made by so many freedom-loving people in support of this cause. We will never forget their sacrifice, and the United States will always stand up for freedom and democracy."
Sen. Scott also joined his colleagues in introducing a resolution honoring the 75th Anniversary of the Battle of the Bulge, which passed the Senate last week. Those traveling to Europe also included Republican Sens. John Boozman of Arkansas, John Barrasso of Wyoming, Shelly Moore Capito of West Virginia and Deb Fischer of Nebraska.
Joining them were Democratic Sens. Jacky Rosen of Nevada and Maggie Hassan of New Hampshire.
MADD salutes Scott
Mothers Against Drunk Driving (MADD) called out two U.S. Senators for legislation they have proposed that would save lives. MADD National President Helen Witty saluted Republican Sen. Scott and Democratic Sen. Tom Udall of New Mexico for the RIDE Act, which promotes advanced technology designed to prevent impaired drivers from getting on the road.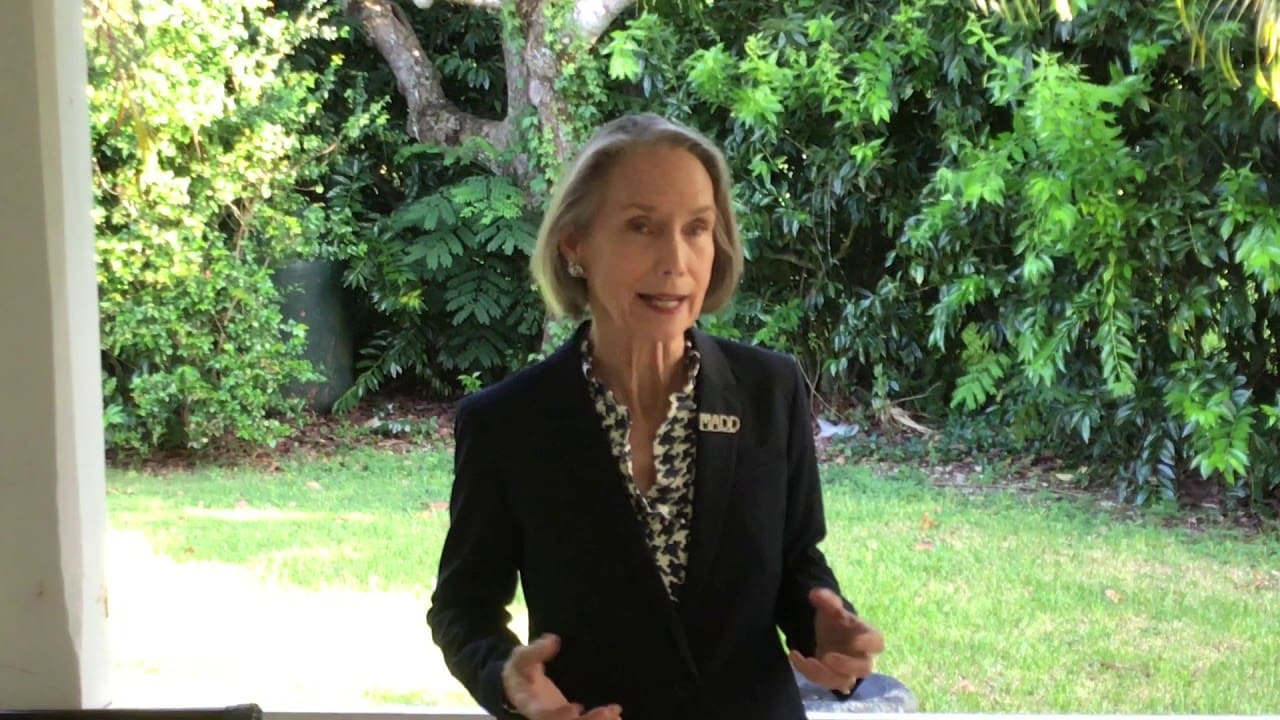 "We are still losing over 10,000 people every year to drunk driving," Witty said in a news release. "We will not be satisfied until we get to zero deaths and zero families approaching the holidays without their loved ones with them. Technology will be the driving factor to get us to zero."
For their legislation, the organization named Scott and Udall as "Legislative Champions."
"I'm proud to join Sen. Udall to introduce the RIDE Act, which promotes the development of critical alcohol detection technology that could save 7,000 lives every year," Scott said upon introducing the bill. "One life lost is too many, and this technology will go a long way in protecting our families and communities."
MADD also recognized Michigan Democrat Debbie Dingell for her sponsorship of the HALT Act.
Drug price bill passes
A bill that would lower prescription drug costs has passed the House of Representatives. The Elijah E. Cummings Lower Drug Costs Now Act cleared the House by a 230-192 vote that saw two Republicans join with Democrats.
The bill's signature provision is permitting Medicare to negotiate lower drug prices, a message Democrats seek to inject into the national conversation dominated by impeachment. It was able to come to the floor after House leadership met some demands of progressives who sought a much broader scope for the bill.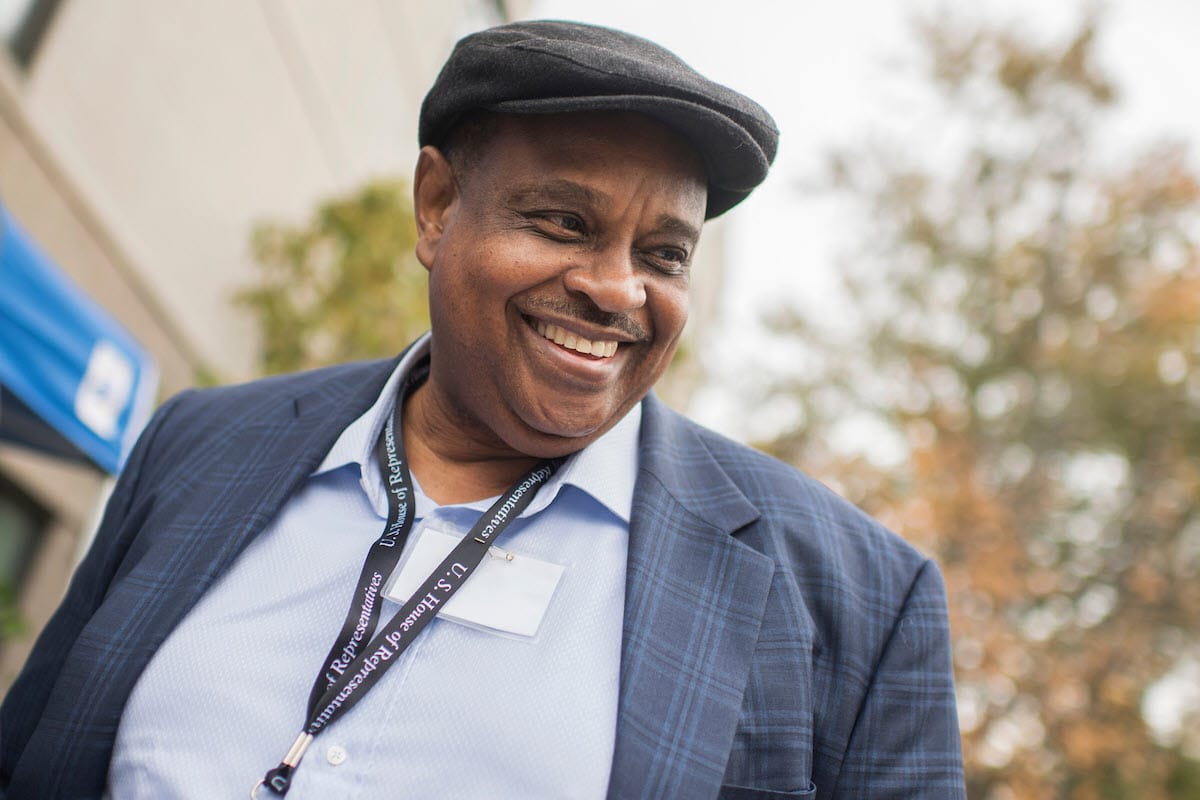 That compromise was agreed upon 48 hours before the bill coming to the floor. Once it passed, several Florida Democrats expressed their support.
Among those was Democratic Rep. Al Lawson of Tallahassee, praising the bill in a statement for coming down on the side of those "who every day are forced to make the unthinkable choice between filling a prescription and paying their bills." West Palm Beach Democrat Lois Frankel said: "For this holiday season, H.R. 3 will be the gift of life!"
Republicans argue the bill represents harsh new regulations on the drug industry that will hamper the development of newer drugs. Rep. John Rutherford of Jacksonville said Americans would not be healthier with the bill.
He described it as "a partisan bill" that "the (Congressional Budget Office) CBO estimates we could see 15 fewer cures over the next decade." Miami Republican Mario Diaz-Balart said: "Pelosi's ultra partisan drug pricing bill makes it objectively more difficult to get new cures for the American people."
The bill now heads to the Senate, where it is expected to die. Trump has pledged to veto the bill even if it passed, prompting Democrats to dredge up his prior commitments about lowering drug prices.
Special master backs Georgia
Just 18 months ago, the United States Supreme Court handed Florida what appeared to be a victory in the nearly three-decades-long dispute with Georgia over water flow into the Apalachicola River. The court broke with a recommendation from special master Ralph Lancaster, appointing U.S. Circuit Judge Paul Kelly, Jr. to replace Lancaster. Still, Kelly, like Lancaster, recommended the court side with Georgia.
Rep. Neal Dunn, who represents the region in Congress, expressed his disappointment in the recommendation, noting the damage the decreased water flow has caused the region where oysters represent a significant portion of the economy.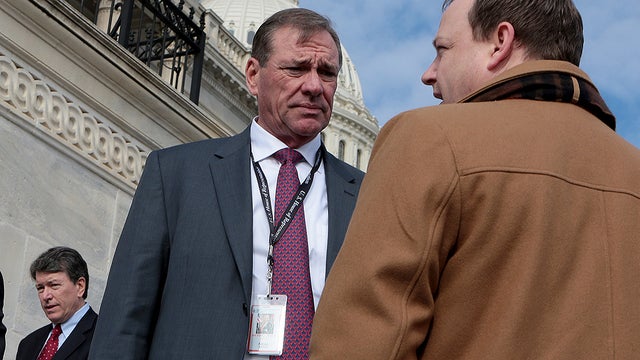 "Last year, the Supreme Court recognized that Florida has been harmed as a result of decreased water flow to the ACF River Basin," the Panama City Republican said in a statement. "They established that Georgia's unchecked and excessive water usage has harmed Florida and cost us jobs, particularly in our oyster industry. I trust that the Supreme Court will stand by their previous acknowledgment and ensure Florida gets its fair share of water."
Whether Kelly's recommendation will carry more or less weight than that of Lancaster is uncertain, but both took Georgia's position that Florida did not prove Georgia's water consumption was the cause for North Florida's problems.
The 2018 ruling was 5-4, but not along the lines most associated with other narrow decisions by the court. Siding with Florida was Chief Justice John Roberts and Justices Anthony Kennedy, Stephen Breyer, Sonia Sotomayor and Ruth Bader Ginsburg. Backing Georgia's were Justices Clarence Thomas, Samuel Alito, Elena Kagan and Neil Gorsuch.
Kennedy's replacement on the court, Brett Kavanaugh, will weigh in on the controversy for the first time. If Kelly's recommendation does not change any minds from the other eight, Dunn and the region will be hoping Kavanaugh will see things their way.
Picking impeachment managers
With the all-but-certain vote to impeach Trump coming this week, attention turns to the Senate. A trial of unknown length is required, which will include a group of House members serving as prosecutors or impeachment "managers."
Speculation has already begun regarding who among Democrats would fill that role. In 1999, a dozen Republican members, including two Floridians, from the Judiciary Committee represented the prosecution in the case of former President Bill Clinton, but this time managers could come from multiple committees.
Rep. Adam Schiff of California, chairman of the Intelligence Committee, is one almost certain to be chosen, as well as Jerry Nadler, chairman of the Judiciary Committee. Another reportedly under consideration is Demings of Orlando, who serves on both the Intelligence and Judiciary Committee.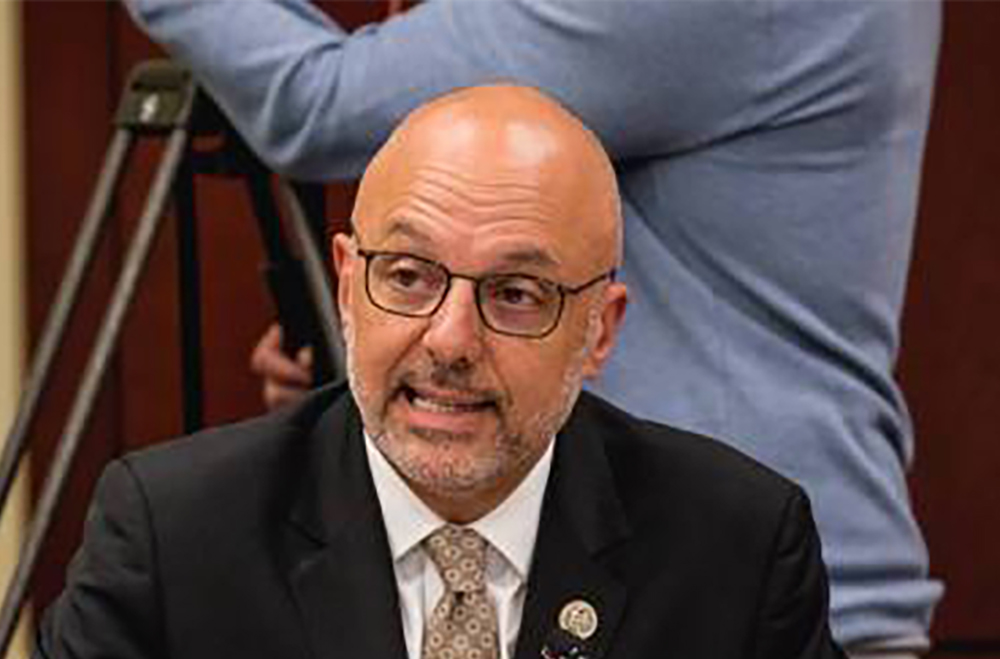 If chosen, Demings would likely be one of only a few who are not attorneys. Being involved in the process from the beginning of the inquiry would be a plus, and her stock is clearly rising.
"There are a lot of discussions going on and rumors," she said after Wednesday's marathon committee hearing. "I'm told that my name is on the list [for consideration], but I have not actively sought to be one of the floor managers. … If the speaker would like for me to do that, I would be happy to do it."
Another member likely to at least be considered is Rep. Ted Deutch, the delegation's most senior member on the Judiciary Committee. Deutch is an attorney who also serves as chairman of the House Ethics Committee.
Serving as impeachment managers in 1999 were GOP Reps. Bill McCollum and Charles Canady. McCollum was subsequently elected Florida Attorney General in 2006, while Canady was appointed to the Florida Supreme Court in 2008, where he is currently the chief justice.
Demings challenges McConnell's impartiality
As the House prepares to vote on impeachment this week, a controversy arose over the conduct of any trial in the Senate. Senate Majority Leader Mitch McConnell appeared on Sean Hannity's Fox News program last week, predicting a Trump acquittal while pledging to work with the White House during the trial.
"Everything I do during this, I'm coordinating with the White House counsel," McConnell said. "There will be no difference between the president's position and our position as to how to handle this to the extent that we can."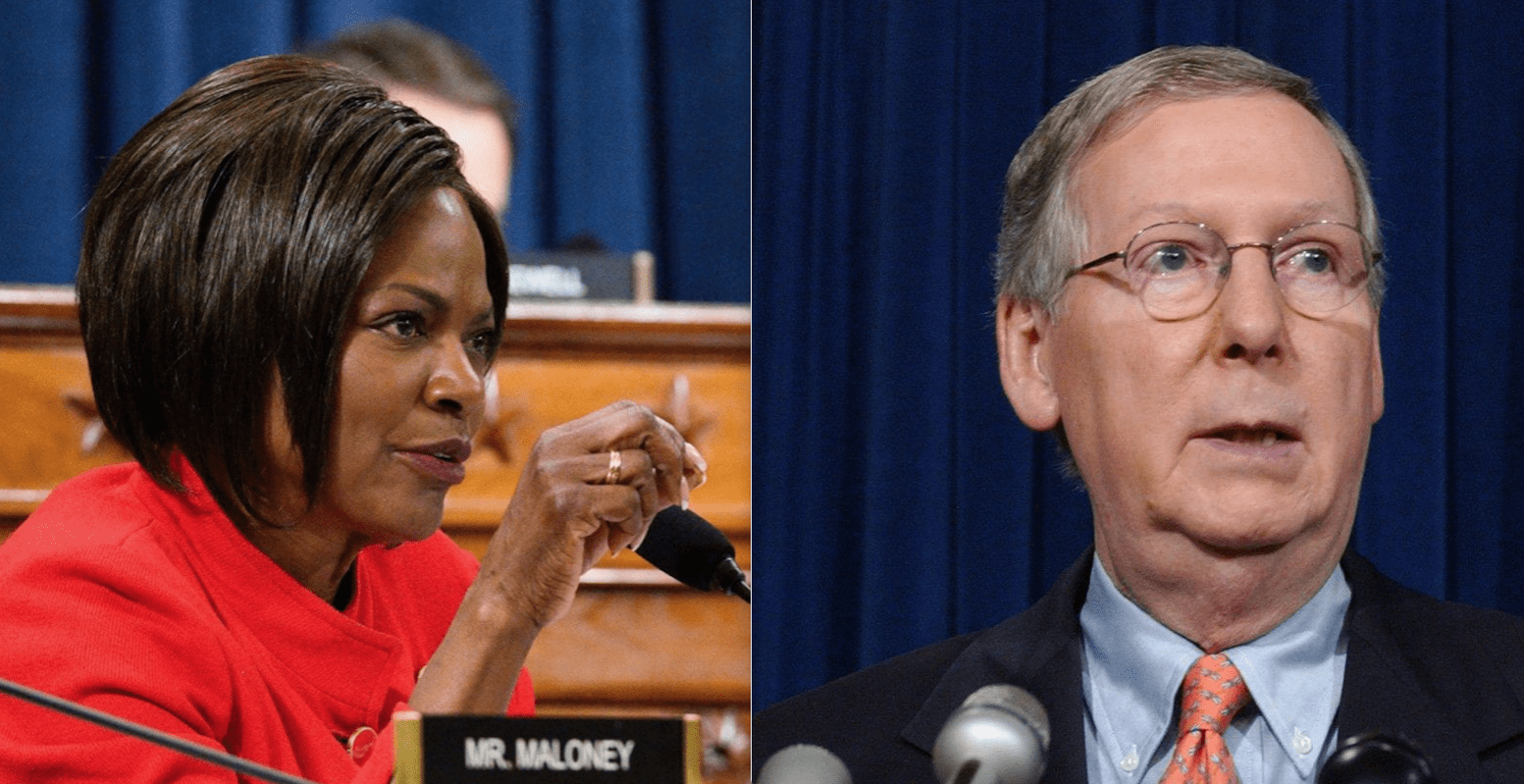 This rankled Democrats, especially Demings, a member of the House Judiciary Committee and rumored to be a candidate for a role as one of the House impeachment managers. She cited Senate rules that require Senators in impeachment trials to take an oath of impartial justice and claims McConnell can no longer make such a pledge.
"Sen. McConnell has promised to sabotage that trial, and he must recuse himself," Demings said in a news release. "No court in the country would allow a member of the jury to also serve as the accused's defense attorney,"
Demings has played a role in the process like no other in the Florida delegation. In addition to serving on the Judiciary Committee who voted out the articles of impeachment, she is also a member of the Intelligence Committee that conducted the impeachment inquiry.
"The moment Sen. McConnell takes the oath of impartiality required by the Constitution, he will be in violation of that oath," she added. "He has effectively promised to let Trump manage his own impeachment trial."
Coastal protection bill introduced
As home to hundreds of miles of coastline, the health of oceans and communities on the coast is of paramount importance to Florida. Rep. Charlie Crist and three other House colleagues have introduced bipartisan legislation to promote vibrant coasts.
The Ocean Partnership Act would formally authorize Regional Ocean Partnerships (ROP) with more consistent funding to assist them in performing critical tasks that support ocean and coastal health, sustainability and resiliency. The design of ROPs is to foster collaboration between federal, state, local, and tribal governments and currently receive funding through a variety of grants and donations, which make their funding levels unstable.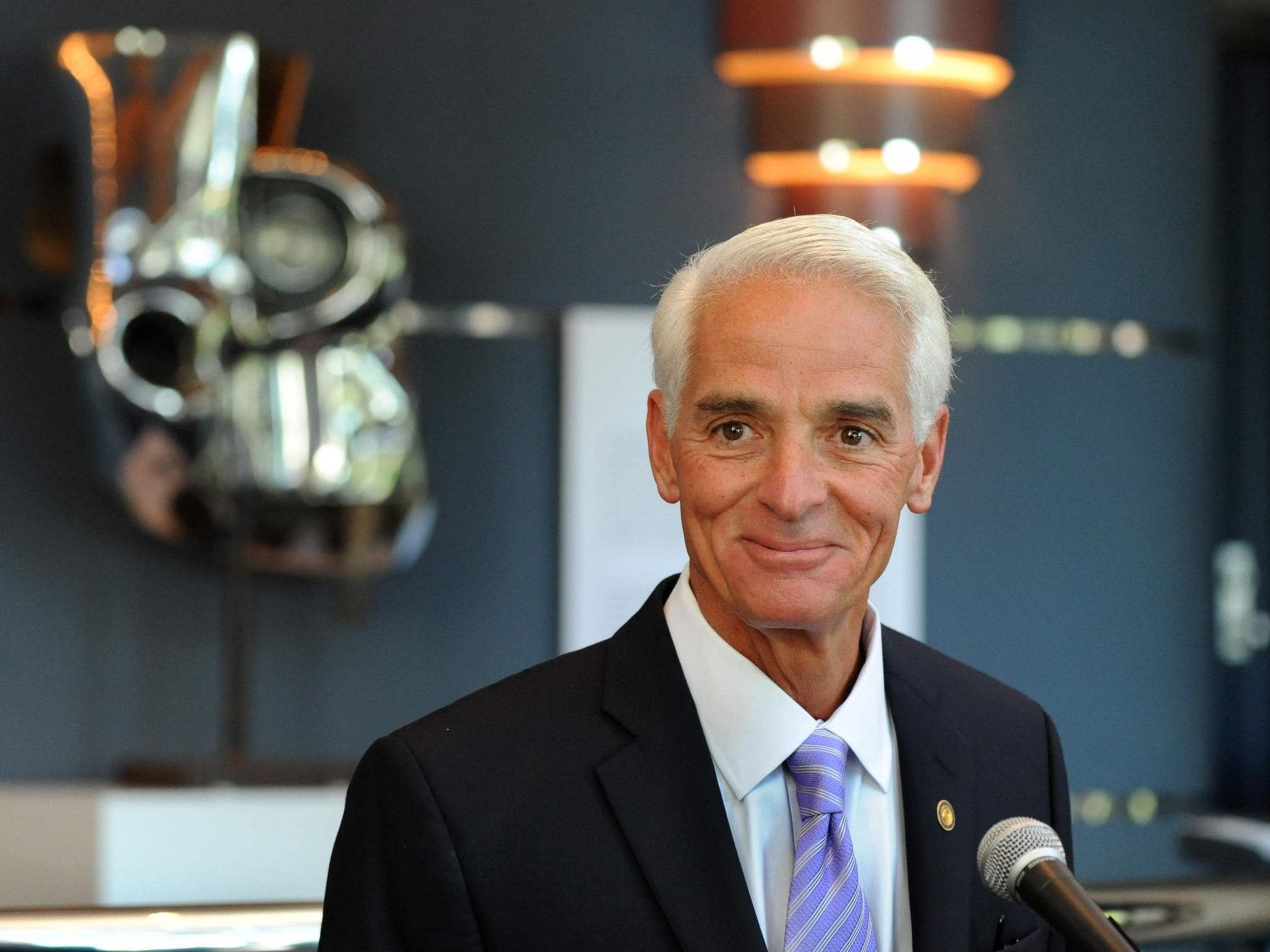 "As Floridians, we know it is our duty to preserve our way of life by keeping our oceans and coasts clean and thriving," the St. Petersburg Democrat said. "The work of Regional Ocean Partnerships, such as the Gulf of Mexico Alliance, is critical in achieving that goal. These partnerships need more consistent and predictable funding, and by formalizing this arrangement, we help ensure our oceans and coasts are better supported for generations to come."
The three other ROPs include the Northeast Regional Ocean Council (NROC), Mid-Atlantic Regional Council on the Ocean (MARCO), and West Coast Ocean Alliance (WCOA). Presidential Executive Order 13840, Ocean Policy to Advance Economic, Security, and Environmental Interests of the United States recognizes the importance of ROPs in supporting interagency engagement and collaboration on cross-jurisdictional ocean and coastal matters.
In addition to giving ROPs the ability to leverage funds from multiple federal agencies and establishing an application process for the designation of additional ROPs, the bill will provide more secure and predictable funding.
A Senate companion bill was voted out of the Committee on Commerce, Science, and Transportation in July and is awaiting consideration by the full chamber. Joining Crist were Republican Reps. Steven Palazzo of Mississippi and Chris Smith of New Jersey as well as Democratic Rep. from California Alan Lowenthal as bill co-sponsors.
Spano, Buchanan, Mast targeted
The votes were barely tallied before advertisements began to call out Republicans who voted against the Elijah E. Cummings Lower Drug Costs Now Act.
The Democratic Congressional Campaign Committee (DCCC) is running digital ads in both English and Spanish criticizing the "no" votes from Republicans Ross Spano of Dover, Vern Buchanan of Longboat Key, and Brian Mast of Palm City. All three are DCCC targets for 2020.
To view a gif of the ad, click on the image below:
"Seniors and working families are demanding action to lower out of control prescription drug manufacturers and special interests," DCCC spokesman Avery Jaffe said. "These targeted ad buys are a reminder that Florida Republicans once again showed they will always prioritize padding the pockets of their special interest backers over the people they were elected to represent."
According to an analysis by the Congressional Budget Office, Medicare would save about $345 billion over six years in prescription drug costs. All of this led Buchanan's Democratic challenger, state Rep. Margaret Good, to criticize his vote as well.
Republicans counter the Democratic bill amounts to a top-down approach that stifles innovation and leads to fewer cures. Instead, they support the Lower Cost, More Cures Act of 2019 filed days before the vote.
Republicans tout their bill as one that encourages innovation while promoting lower costs. Spano and Buchanan, as well as seven other delegation Republicans, are among 140 co-sponsors of the bill. Mast was not among the first group to sign on.
Wilson blasts labor board
A recent decision by the National Labor Relations Board (NLRB) favoring McDonald's over former employees has some activists and Miami Gardens Democrat Frederica Wilson angry at the decision. The case involved McDonald's franchisees terminating 20 employees attempting to set up a union.
After a settlement was reached, an administrative law judge rejected the agreement, but the board found for the company. The judge was ordered to accept the settlement, which pays the affected workers and sets up a fund for future claims.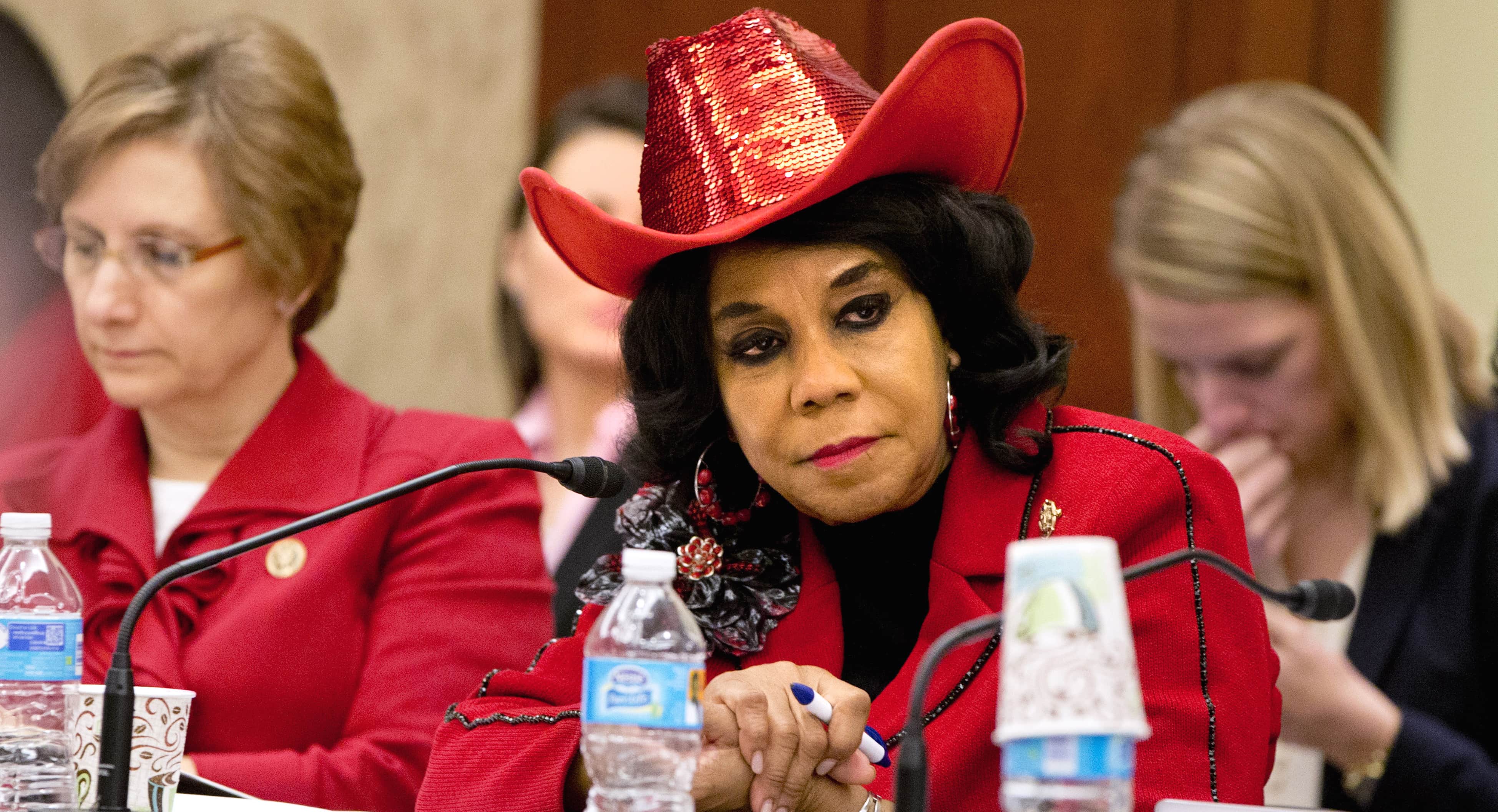 Wilson was supporting the "Fight for 15" group, who was backing the affected workers.
"Trump's appointees on the @NLRB have decided not to hold McDonald's accountable for illegal retaliation against its employees, but the fight isn't over," she tweeted. "I join @fightfor15 in denouncing this decision and the corrupt process that led to it."
An essential part of the ruling was the board determining the workers were not employed by McDonald's, but by the franchisees. That distinction takes away a tool that would enable workers to unionize more easily.
Farmworker bill passes
A bill to establish a dependable and legal source of farm labor has passed the House of Representatives. The Farm Workforce Modernization Act, gives the Department of Homeland Security the ability to grant Certified Agricultural Worker (CAW) status to those that meet established criteria.
The bill, sponsored by California Democrat Zoe Lofgren and co-sponsored by Diaz-Balart and Lawson of Tallahassee, also imposes additional crime-related inadmissibility grounds on CAW applicants and makes some other grounds inapplicable.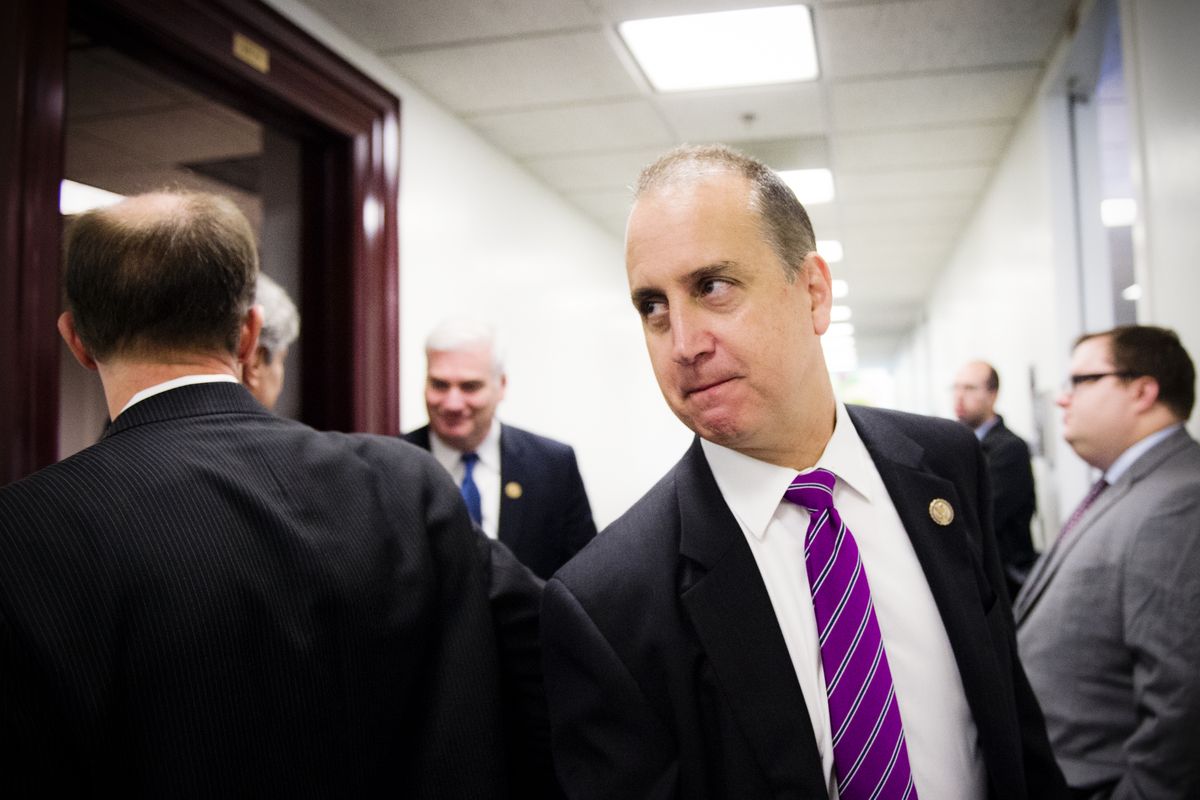 Much effort has gone into providing a compromise solution for American agriculture since this bill's introduction in October. Diaz-Balart has made it its passage a priority.
"It's critical that we continue to grow and produce our food here in the United States," Diaz-Balart said in a news release. "The moment we hand that power to another country, we put our national security at risk, along with millions of American jobs.
"This legislation would allow us to have the necessary workforce to continue to provide for our citizens, while giving permanence to our agricultural workers who have devoted their lives to the industry," he added.
The bill also makes various changes to the H-2A temporary worker program, such as modifying the method for calculating and making adjustments to the H-2A worker minimum wage. Also, it specifies how an employer may satisfy requirements that it attempted to recruit U.S. workers, requiring H-2A employers to guarantee certain minimum work hours, and making the program available for year-round agricultural work and reserving a visa allocation for the dairy industry.
It passed on a 260-165 vote with 34 Republicans joining 226 Democrats to put it over the top. Diaz-Balart was the only crossover within the delegation while Naples Republican Francis Rooney did not vote.
On this day
Dec. 17, 1998 — House Republicans prepared to vote on impeaching President Bill Clinton. The House Judiciary Committee earlier forwarded four articles for consideration including two articles of perjury, obstruction of an investigation and abuse of power.
With the charges against Clinton stemming from his actions to hide an affair with an intern as a backdrop, incoming House Speaker Bob Livingston of Louisiana admitted to an extramarital affair of his own. Despite this and an ongoing military mission in Iraq, Republicans pledged to move ahead with a vote that would make Clinton the second President in history to be impeached.
Dec. 17, 2007 — After five hours of "brutally candid" negotiations, the governors of Florida, Georgia and Alabama struck a tentative deal to end a 17-year battle over shared rivers. In a Tallahassee meeting, then-Florida Gov. Crist, Georgia Gov. Sonny Perdue and Alabama Gov. Bob Riley, all Republicans, agreed to temporarily shelve a plan by the U.S. Army Corps of Engineers to bolster Atlanta's water supply by reducing water flow into Florida.
U.S. Secretary of the Interior Dirk Kempthorne said the discussions were "real" and "meaningful." All understood a deal does not exist until it is on paper, but Crist said: "We should be able to come to an accord."
Happy birthday
Celebrating Dec. 18 is U.S. Rep. Bill Posey.