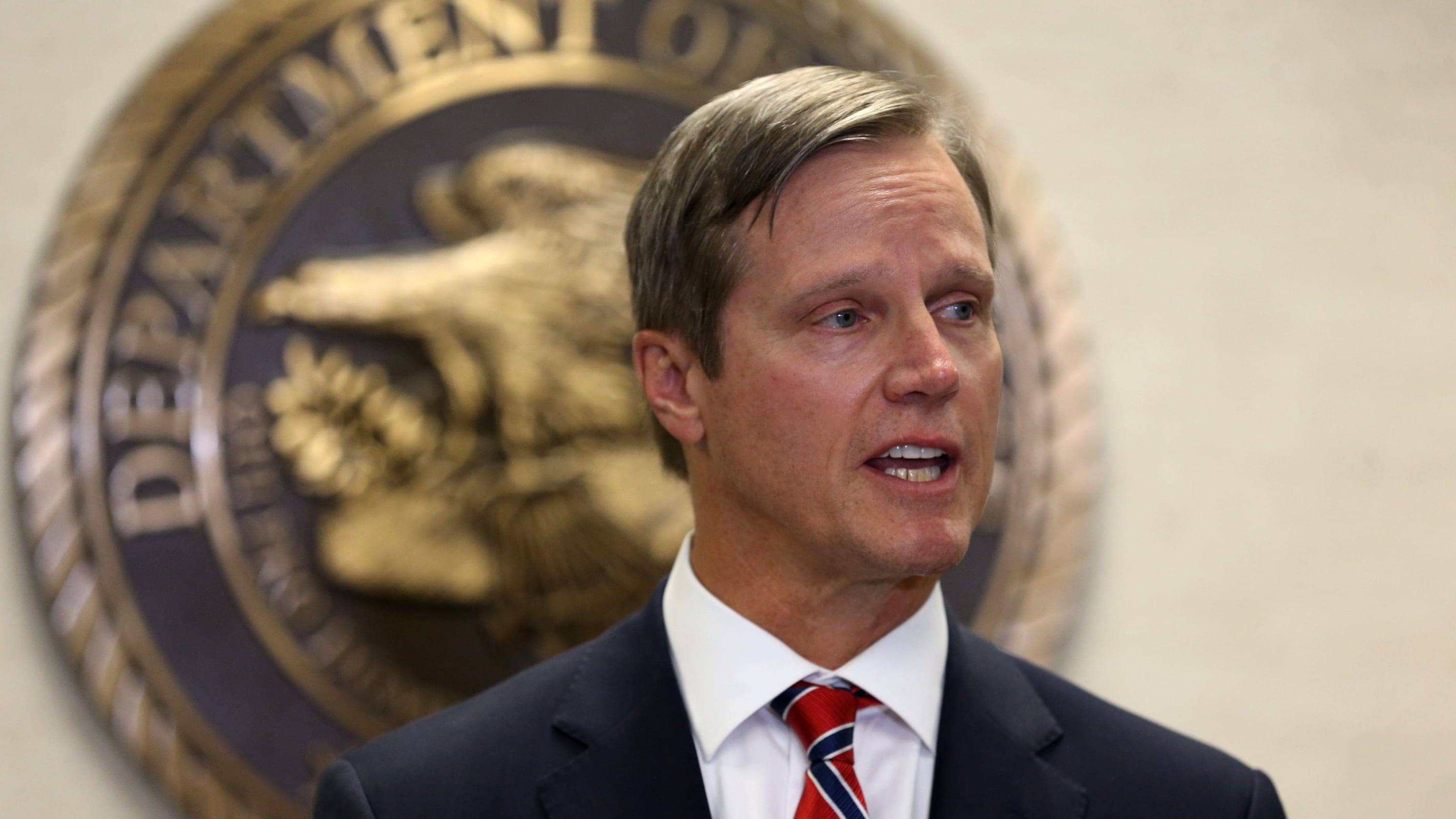 The grant comes from $333 million nationally.
Northern Florida received more than $8.7 million from the Department of Justice (DOJ) to combat opioid overdoses, department officials said Tuesday.
The award for the Northern District of Florida comes from $333 million granted nationwide from the DOJ's Office of Justice Programs (OJP), said principal deputy attorney general Katharine Sullivan. The funds will go toward fighting substance abuse and opioid overdoses.
"The opioid crisis has destroyed far too many lives and left too many Americans feeling helpless and hopeless," said Sullivan, who leads OJP. "This epidemic — the most deadly in our nation's history—is introducing new dangers and loading public health responsibilities onto the public safety duties of our law enforcement officers. The Department of Justice is here to support them during this unprecedented and extremely challenging time."
The funds will help first responders and medical professionals coordinate overdose responses and benefit children and youth affected by the crisis. Further dollars will target prescription drug abuse, expand forensic lab capacity and support further opioid research.
The Northern District of Florida court covers 23 counties in the state. U.S. Attorney Larry Keefe leads DOJ's office for the district.

"Winning the fight against opioid addiction will require not just effective law enforcement, but also a comprehensive and coordinated approach from community organizations and service providers at the local level," Keefe said. "These grants will go a long way to support the efforts of those combating this plague in hometowns and neighborhoods across the Northern District of Florida."
From the award, $6 million will go to the Institute for Intergovernmental Research. $1.5 million will go to the Florida Office of the State Courts Administrator and $1.3 million will go to Big Brothers Big Sisters of America.
More than 130 people die from opioid-related overdoses each day nationwide, according to DOJ.
Officials from DOJ's Middle and Southern district offices could not confirm by Tuesday evening that they had received similar funds.