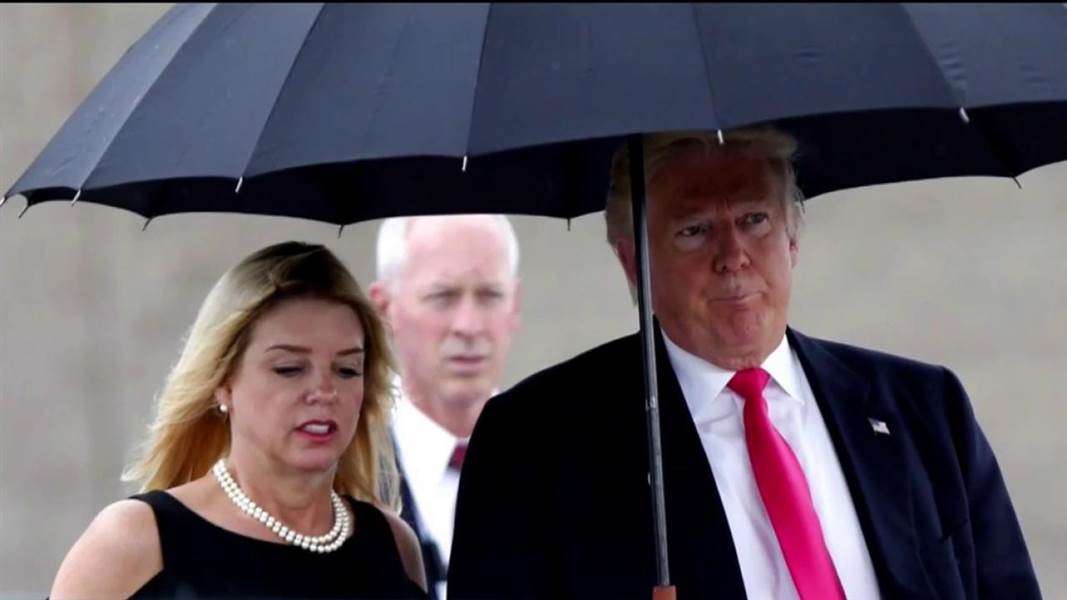 "Of course it's a stain on the President."
Former Attorney General Pam Bondi pleaded President Donald Trump's case on NPR Morning Edition Thursday in the wake of the House impeachment vote.
It was an exceedingly rare NPR interview for Bondi, a "special advisor" to the President.
Bondi, when asked if impeachment in the House was a "stain" on the President, was blunt.
"Of course it's a stain on President Trump," Bondi said. "Now, will it be attached forever? Ultimately people are going to remember what the President's done."
However, Bondi urged NPR listeners to focus on the positive aspects of the Trump legacy, such as the United States Canada Mexico Trade Agreement and job creation.
"Look at the stock market, it's repeatedly hit highs," Bondi urged. "Americans understand that. They're feeling good about the economy."
Bondi urged House Speaker Nancy Pelosi to send Articles of Impeachment to the Senate without delay. Pelosi is trying to negotiate favorable terms for the Senate hearing, a potential non-starter given that the Republican-controlled Senate is Sen. Mitch McConnell's fiefdom.
"We want this to go to the Senate. It should go to the Senate," Bondi urged.
Bondi and Inskeep squabbled for some minutes about the hearings in the House, with Bondi bemoaning "secret bunker hearings" of Democratic caucus members, and having her mike muted once.
"This will be a fair trial in the Senate because it's presided over by the Chief Justice of the U.S. Supreme Court," Bondi said. "Nancy Pelosi has no control over what happens in the U.S. Senate."
"Mitch McConnell will decide with Schumer … once it's out of the House, it's out of the House," Bondi said.
Bondi, a staunch advocate of President Trump since the 2016 general election campaign, may have had a rocky interview. But few Trump surrogates would even have bothered with NPR, indicating that the former Attorney General may have the role of doing the heavy lifting in other forums not friendly to President Trump.