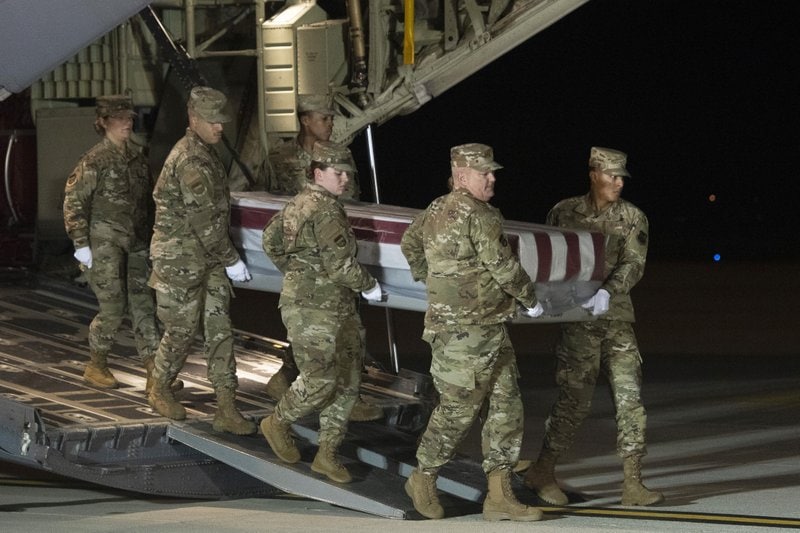 Latest Saudi terror attack drives U.S. House bill.
Members of Congress from both parties came together on a piece of gun control legislation. The goal: to close what one calls the "Pensacola loophole."
Republican Rep. John Rutherford teamed up with Democratic Reps. Charlie Crist and Val Demings to file the Foreign National Firearms Background Check Enhancement Act.
The bill would tighten gun regulations of foreign nationals, requiring a waiver from the U.S. Attorney General and proof of background checks certified by their country's consulate.
The legislation became a priority after a December shooting at NAS Pensacola that killed three and wounded eight more.
The assailant was a Saudi national. His hunting license offered a pretext to buy a gun, which he used on the Americans providing him military training.
These were the first Saudi killings on U.S. soil since the terror attacks of Sept. 11, 2001, an event that saw 15 of 19 hijackers hail from Saudi Arabia, and the atrocity moved the legislators to act.
"Following the tragedy at Naval Air Station Pensacola, it is clear that Congress must act to close a loophole in federal gun laws that allowed a foreign visitor to legally purchase a firearm and kill three Americans," said Rutherford.
"As the former Sheriff of Duval County and a strong supporter of the Second Amendment, I believe that all foreigners seeking to purchase a firearm must be vetted both here in the U.S. and in their country of origin. This bipartisan bill is crucial to strengthening our national security and keeping communities safe," Rutherford added.
Crist added that "Congress has a responsibility to step in and close the loophole that made this tragedy possible."
"Foreign nationals should not be able to buy a firearm through the purchase of a hunting license. We need tougher vetting than that," Crist added, "and requiring them to petition the Attorney General directly would provide greater scrutiny and security for the American people."