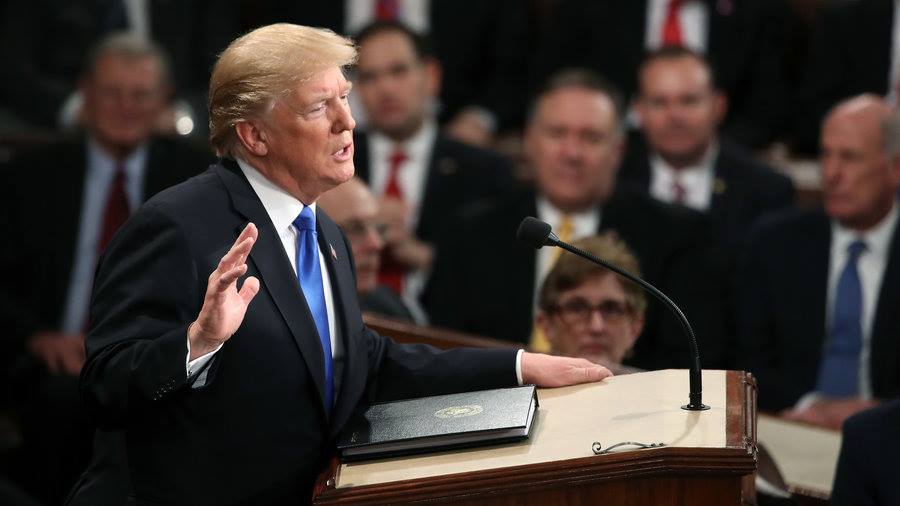 Some Florida Democrats are highlighting the issue of the high price of insulin.
Members of Florida's congressional delegation are highlighting their guests to this year's State of the Union.
Several of the Democratic Congress members are stressing their work on health care and concerns about drug prices. Republican Marco Rubio's invited guests spotlight his condemnation of the mass internment of ethnic minorities in China and around the world. 
U.S. Rep. Debbie Wasserman Schultz, a Fort Lauderdale Democrat, has invited Cooper City high school student Emily Kaufman. Kaufman has Type 1 diabetes, which is caused by her pancreas producing little or no insulin her body needs to metabolize sugar. Democrats in 2020 have seized on drug makers hiking up the price of insulin as a top election issue. 
Wasserman Schultz said Kaufman is a powerful singer who aspires to land on Broadway one day. But her obscene prescription costs threaten her family's financial security. Kaufman must regulate her insulin levels or risk grave illness, including coma or death.
"Emily had no control over the Type 1 diabetes disorder she will live with for the rest of life," Wasserman Schultz said. "But the Senate, as the House has already done, could pass legislation tomorrow that would provide financial relief to her family and millions of others who are in the same tight financial spot caused by price-gouging pharmaceutical companies. She's one of millions of Americans who need immediate protection from the outrageous costs of prescription drugs."
Wasserman Schultz joined other Democrats in passing 11 bills this Congress to lower drug costs, protect people with pre-existing conditions and reverse health care sabotage – including the CREATES Act, which was recently signed into law. She argues the CREATES Act will save taxpayer dollars and help lower prescription drug costs by making it easier, and faster, for generic drugs to come to market.
St. Petersburg Democratic Rep. Charlie Crist is also spotlighting the struggles people with diabetes face. He is bringing 18-year-old Taylor McKenny as his guest. She also suffers from Type 1 diabetes and is an activist for affordable access to insulin and other diabetic resources.
Crist supported the Lower Drug Costs Now Act, which would drop prescription drug prices for Medicare Part D patients by requiring cost negotiation and out-of-pocket expense caps.
But that legislation wouldn't help people like McKenny who don't qualify for Medicare. McKenny told WUSF in December that as an uninsured individual she pays about $3,200 a month for her diabetic supplies like insulin, test strips and needles.
"Now it's come down to, 'Do I want to pay for my college class? Or do I need to pay for my test strips or insulin?'" McKenny said. "It's kind of like PTSD. You're scared, you know. What's going to happen?"
Some diabetic patients have died in recent years from trying to ration their insulin because of the high drug prices.
Congresswoman Lois Frankel is also focusing attention on prescription drug prices with her guest to the State of the Union. Her guest is Annette Mayer, a South Floridian who works at a local independent pharmacy. 
"Annette has seen the heartbreaking impact skyrocketing prescription drug costs have on American families," Frankel said. "These out-of-control prices are forcing Floridians to cut their pills in half or leave the pharmacy empty handed at the expense of their health."
Frankel also supported the Lower Drug Costs Now Act, which the House voted on last year. It's awaiting action in the Senate.
Democratic Congressman Ted Deutch is also drawing attention to health care issues in a way his fellow members of Congress have not. He has invited Alan T. Brown with the Christopher & Dana Reeve Foundation to join him as his guest. 
Deutch said he helped pass 11 bills this Congress to lower drug costs, protect people with pre-existing conditions, increase funding for the Paralysis Resource Center (PRC), and reverse health care sabotage – including the CREATES Act. 
Brown was injured in 1988, rendering him a quadriplegic. He has dedicated his life to improving the lives of people living with paralysis through peer mentoring, outreach, and fundraising. 
Democratic Congresswoman Val Demings has invited Orlando City Commissioner Bakari Burns who represents southwest Orlando on the City Council. He's the longtime CEO of the Healthcare Center for the Homeless, which does business in Orange and Osceola Counties as Orange Blossom Family Health. 
"I and my fellow Democrats in Congress have worked over the past several years to pass numerous bills addressing the outrageously high cost of health care and prescription drugs for our constituents," Demings said in an emailed statement. "I look forward to sharing Commissioner Burns' firsthand expertise with my colleagues as we work to reduce the cost of health care for our constituents."
Beyond health care advocacy, Florida members of Congress also invited who that illustrate issues Florida lawmakers and Floridians are passionate about.
Orlando Democratic Rep. Darren Soto announced he would take Jessica Carrillo, a woman who fled to Central Florida after the recent earthquakes in Puerto Rico.
Soto said Carrillo was invited to highlight her story and the story of thousands of families who were forced to leave their homes as a result of Puerto Rico's devastating earthquakes. 
"I'm choosing to bring Jessica as my guest not only because she is inspiring but as a reminder that our fellow Americans are relying on us to do better," Soto said. "In the face of unspeakable tragedy, we cannot continue to systematically ignore those, like Jessica, who need us to act. Thankfully, House Democrats are stepping up with a $3.35 billion relief package that will help Americans return to the home she knows and loves." 
Next week, the House of Representatives will vote on a measure that will include $2 billion in Community Development Block Grant funds, $1.25 billion in Federal Highway Administration emergency funds and $100 million in education funds for Puerto Rico. 
Democratic Congresswoman Debbie Mucarsel-Powell invited Marsella Munoz, a 16-year-old coral researcher and scientific diver in-training from Key West.
Mucarsel-Powell is vice chair of the Water Resources and Environment Subcommittee, and said she has made defending clean water, corals, and Florida's Everglades a top priority in the 116th Congress. Munoz has been researching corals and water quality since she was 13 years old.
"I am thrilled to have Marsella, an environmentally-conscious 11th grader from Key West, as my guest to this historic event," said Mucarsel-Powell. "Young environmental advocates like Marsella are our present and our future. She is a reminder that there is hope, and that we must listen to our children and take action now to protect our environment and address climate change. 
Last year, Mucarsel-Powell introduced bipartisan legislation with retiring Republican Rep. Francis Rooney to ban the human use of oxybenzone and octinoxate – two of the most common ingredients in chemical sunscreens – near coral reefs in the National Marine Sanctuary System, including the Great Florida Reef found off the coast of the Florida Keys. She also was a leader in securing $200 million for Everglades Restoration in FY 2020. State Republican lawmakers are advancing legislation to preempt local bans on sunscreens containing oxybenzone and octinoxate. 
Democratic Congresswoman Stephanie Murphy of Winter Park is planning to bring 17-year-old student Mimi (Xiaoyi) Chen of Longwood, Fla. Chen won the congresswoman's State of the Union essay contest winner earlier this month. Chen's essay focused on polarization in American politics and the positive role of youth activism. 
"Mimi's essay explored the growing political divisions that exist in this country and the best way for young voices like hers to transcend them," Murphy said. "I look forward to having her join me at the State of the Union next month, and to listen to her views of how young leaders in our country can make a difference by becoming more involved in our democratic process."
Chen and her family immigrated to the United States when she was seven years old. She is a senior at Lake Mary Preparatory School in Lake Mary, Florida. Chen plans to attend college next fall and major in political science and philosophy. Following her undergraduate degree, she plans to attend law school and pursue a joint degree in business. 
Her essay highlights the activism of the Parkland students after the mass shooting at Majority Stoneman Douglas High School and Greta Thunberg's climate protests.  
Republican Sen. Marco Rubio will host prominent Uyghur human rights activist Rushan Abbas and Florida Lieutenant Governor of Florida Jeanette Núñez as his guests. He has repeatedly condemned the mass internment of an estimated 1.8 million ethnic Uyghurs and other Turkic Muslim minorities in the Xinjiang Uyghur Autonomous Region. As the senior senator for the State of Florida, Rubio will also welcome and host Florida's Lt. Governor as his guest.
"Rushan is a leading voice in the defense of Uyghurs' human rights," he said. "As a result of her work, her sister, Dr. Gulshan Abbas, was believed to have been forcibly disappeared and detained in a camp in Xinjiang. As the founder and executive director of campaign for Uyghurs, Rushan has tirelessly raised awareness of the atrocities taking place in Xinjiang at the hands of the Chinese Communist Party."
The State of the Union starts at 9 p.m. Michigan Gov. Gretchen Whitmer will give the Democratic response.