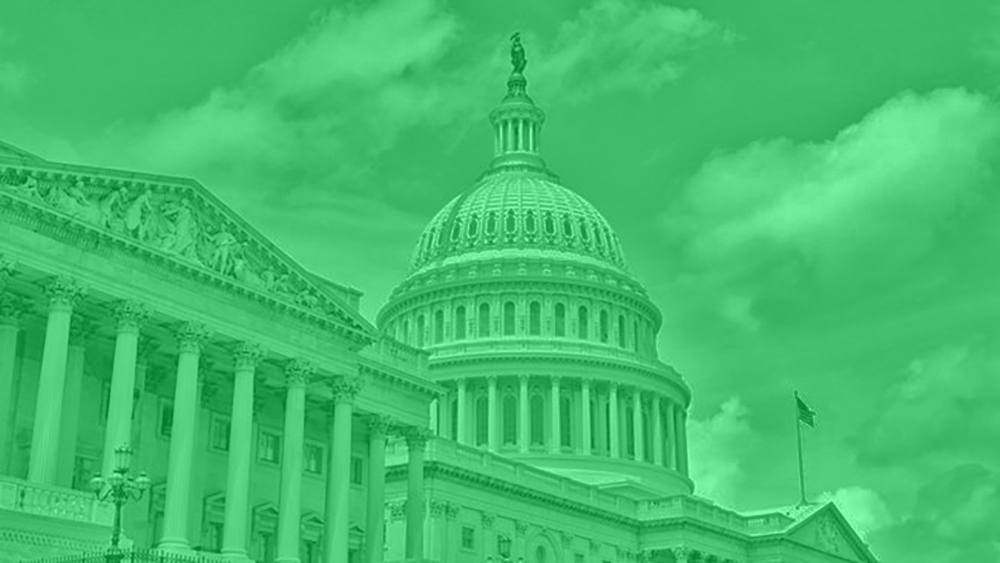 Drama surrounds Donald Trump's State of the Union address.
Trump's historic week
When President Donald Trump appears in the House Chamber to deliver the State of the Union (SOTU) address, he will become the second President in history to stand before those trying to evict him from office. President Bill Clinton undertook the same task in 1999 as an impeachment trial raged in the Senate.
While there are similarities, plenty of differences exist. Clinton extolled his presidential "to-do" list, but it would be nearly a month before the Senate acquitted him.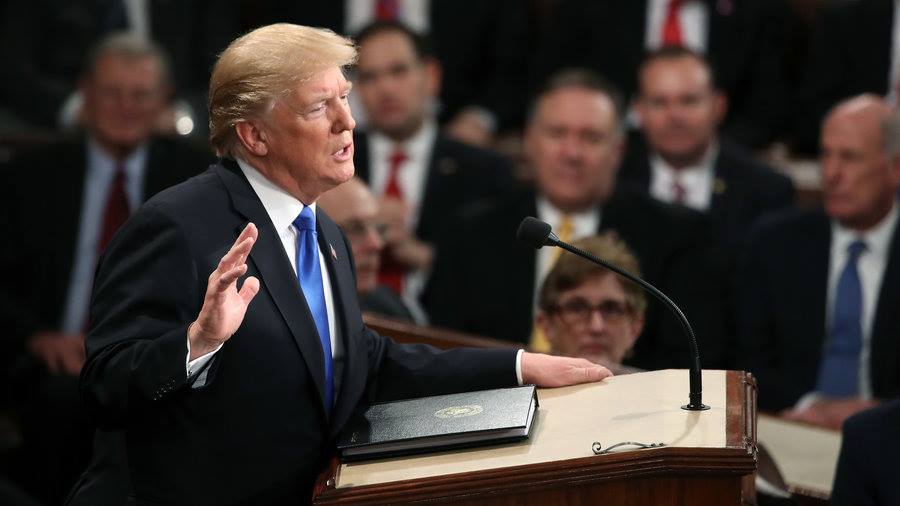 Trump will boast of a roaring economy, killing a top Iranian general and the head of ISIS, and other things less than 24 hours before the Senate will vote to acquit him. Clinton was also presiding over a booming economy, as well as a budget surplus, something that is inconceivable today.
The only other Senate acquittal came in 1869 — before Presidents personally delivered SOTU addresses — when President Andrew Johnson narrowly survived removal.
Several Republicans skipped Clinton's SOTU in 1999, and several Democrats will take a pass in 2020. Things are so bitter that Democratic Rep. Al Lawson of Tallahassee issued a news release stating he would be in attendance.
We are at a tumultuous time in our democracy, and it is vital that we bring our country together for a stronger, more stable America," Lawson said. "I would like to hear the President deliver real solutions and resolve to work with congressmembers of both parties in the best interest of all Americans."
An annual ritual is showcasing guests in the chamber and the gallery. The President and First lady Melania Trump will be joined by a few who will highlight his message.
Several delegation Democrats will bring guests of their own, including Rep. Debbie Wasserman Schultz and Rep. Charlie Crist, who will both be joined by teenage diabetes treatment advocates. Among others, Rep. Debbie Mucarsel-Powell will be accompanied by a teenage climate activist.
The following day will bring the Trump impeachment trial to a conclusion. The President will likely garner between 53 and 55 votes to acquit, depending on the votes of Republican Sens. Mitt Romney of Utah and Susan Collins of Maine.
Though possible Democratic defections are getting scant attention, moderate Sens. Joe Manchin of West Virginia, Doug Jones of Alabama, and Kyrsten Sinema of Arizona could join with Republicans to acquit Trump. Democrats will come up approximately 20 votes short of removal.
Sen. Marco Rubio, who four years ago was in a sometimes bitter conflict with Trump for the GOP nomination, made the case that removing the President from office would be a victory for Russian President Vladimir Putin.
"Can anyone doubt that at least half of the country would view his removal as illegitimate — as nothing short of a coup d'état?" Rubio wrote in a Medium post. "It is difficult to conceive of any scheme Putin could undertake that would undermine confidence in our democracy more than removal would."
By the end of the week, the focus will be on removing Trump via the ballot box. Democrats hope the disaster with the Iowa caucuses is not a harbinger of things to come.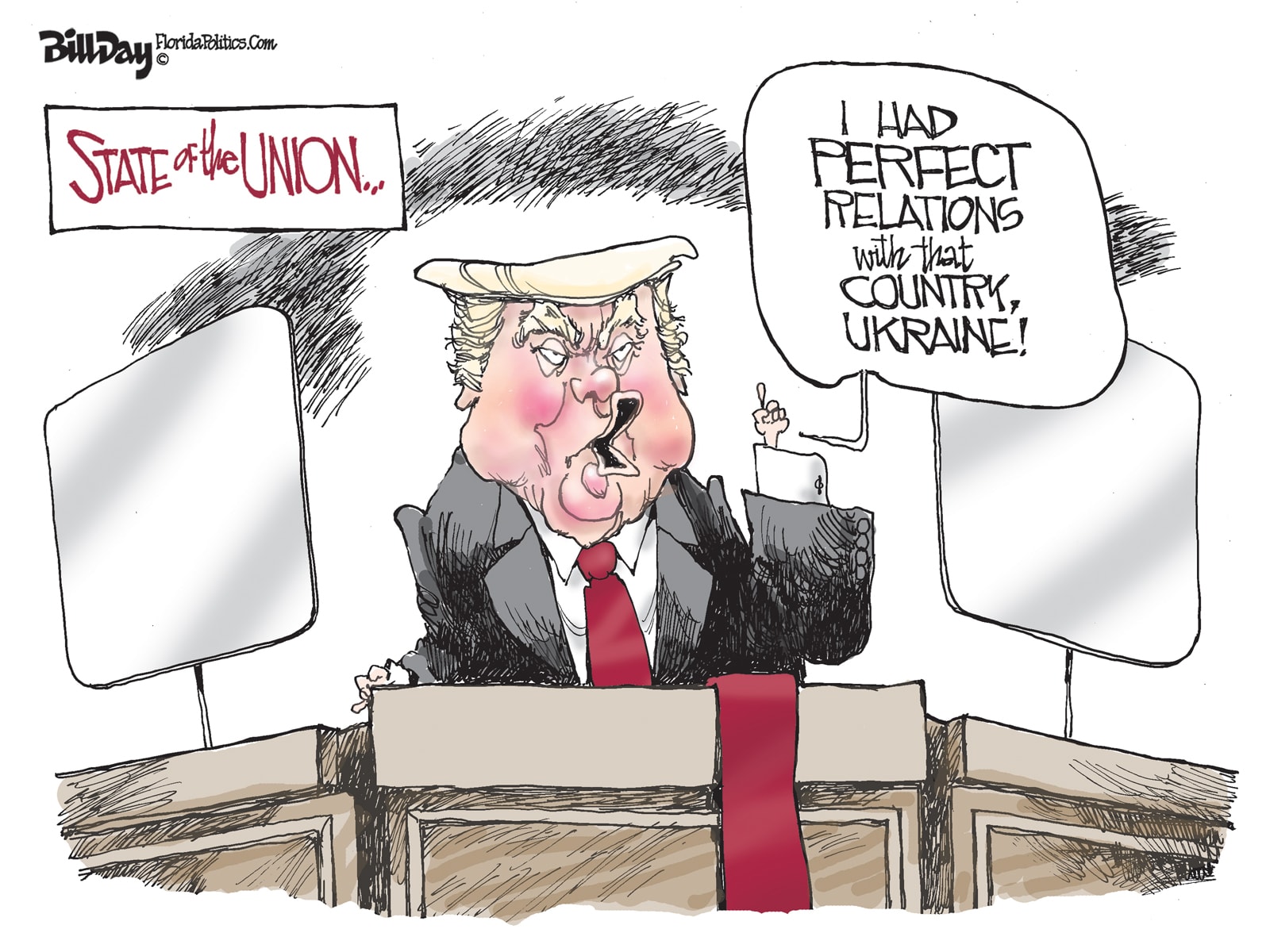 Rubio criticizes Iran waivers
The U.S. has taken action involving new sanctions against Iran and renewed current waivers regarding current sanctions. American officials announced the head of Iran's nuclear program, as well as the agency he directs, faces new sanctions while existing waivers on foreign companies doing business with the country's civilian nuclear program remain in place.
Waivers for Russian, Chinese, and European companies will remain in place for at least another 60 days. Those waivers are among the remaining few provisions still in effect from the Iran nuclear deal.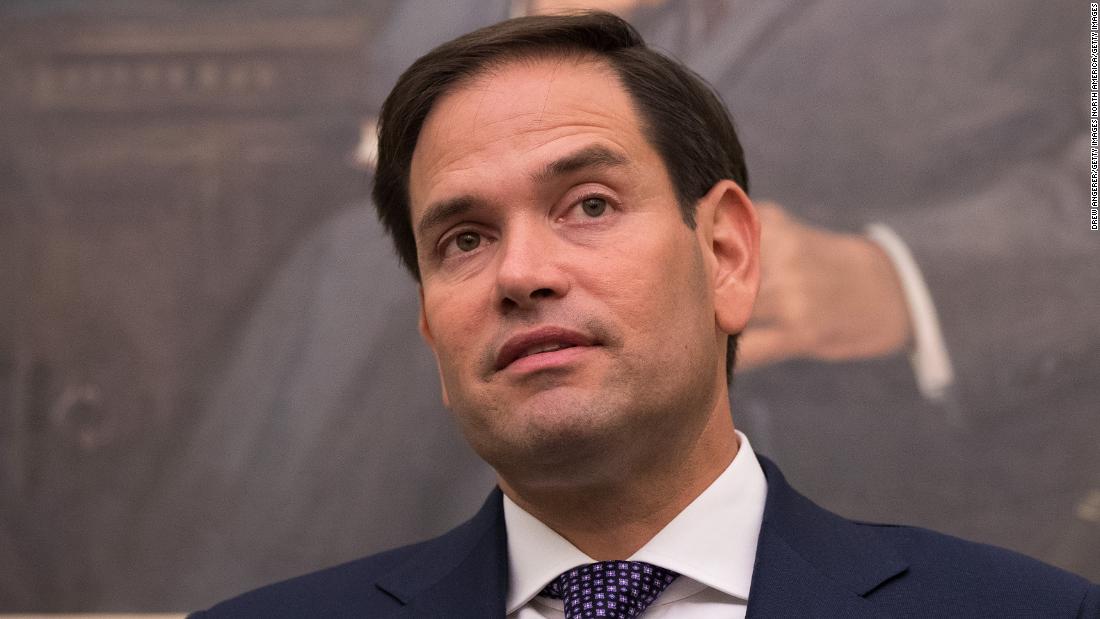 Hard-liners were not thrilled with the renewal of waivers, including Rubio, but support any new sanctions on the government of Iran.
"The Iranian regime continues to violate the limits of the nuclear deal, yet it continues to receive direct assistance from Vladimir Putin's Russian regime, China, and other foreign countries who are contributing to its nuclear program," the two-term Republican said in a statement.
"While I am glad to see new sanctions imposed against Iran's Atomic Energy Organization and its chief, the administration should terminate the controversial sanctions waivers on Iran's civil nuclear program and exert maximum pressure on the regime in Tehran."
The sanctions freeze any assets held by Ali Akbar Salehi, director of the Atomic Energy Organization, within U.S. jurisdiction. Brian Hook, the U.S. envoy to Iran, explained why additional sanctions were necessary.
"The Atomic Energy Organization of Iran has played a big role in Iran breaching its key nuclear commitments," Hook said while announcing the sanctions and waivers. "It has exceeded the limits on its uranium stockpile and enrichment levels."
Not all agree that additional sanctions are a good thing. At least one member of the Florida delegation believes they bring the U.S. closer to war.
"Mr. Trump just imposed additional sanctions on Iran," tweeted Miami Gardens Democrat Frederica Wilson. "He is doing his best to squeeze them into war. He is instigating war because no U.S. president has lost an election during war!"
Firm reverses on Venezuela
U.S. sanctions on the Venezuelan regime and several officials are having an impact, prompting the outlaw government to seek lobbying help in Washington. Reinaldo Muñoz Pedroza, who serves as Nicolás Maduro's attorney general, retained the law firm Foley Lardner to represent the regime's interests in Washington.
Among those on Foley Lardner's list to lobby on behalf of the controversial client was former Florida Solicitor General Chris Kise. As an attorney, Kise played a significant role in the 2018 election, dumping information on behalf of his client, Adam Corey, that impacted Democratic gubernatorial candidate Andrew Gillum.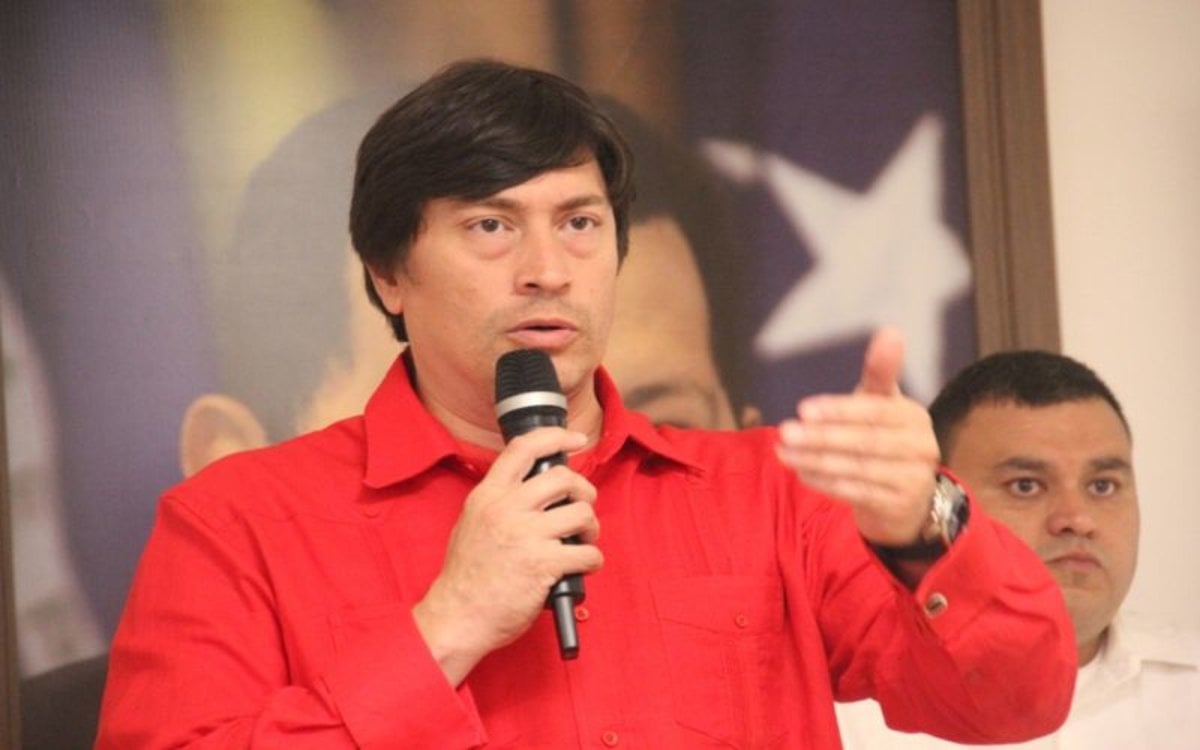 Sen. Rick Scott was among those outraged with the Foley Lardner contract. He fired off a letter to the firm saying he was "disgusted to learn" of their new client and indicated he would not meet with anyone in their firm and was "urging every one of my colleagues to do the same."
Within 48 hours, Foley Lardner scrapped the contract, which was to run through May 10 and was worth $12.5 million.
"I'm glad they made the right decision to drop the Maduro regime as a client and return the money," Scott said in a statement. "It's unfortunate they made the decision to give this murderous dictator legitimacy in the first place."
House passes war powers limitation
The House has taken additional action seeking to limit the President's power when it comes to engaging in any conflict with Iran. In two separate votes, Democrats pushed through a repeal of the authorization to go to war in Iraq as well as blocking the use of any funds to go to war with Iran.
"The question today is not whether to go to war, but who has the power to make that decision," West Palm Beach Democrat Lois Frankel said on the House floor. "So when I came to Congress, I made a promise to never send someone else's child to a war that could be avoided."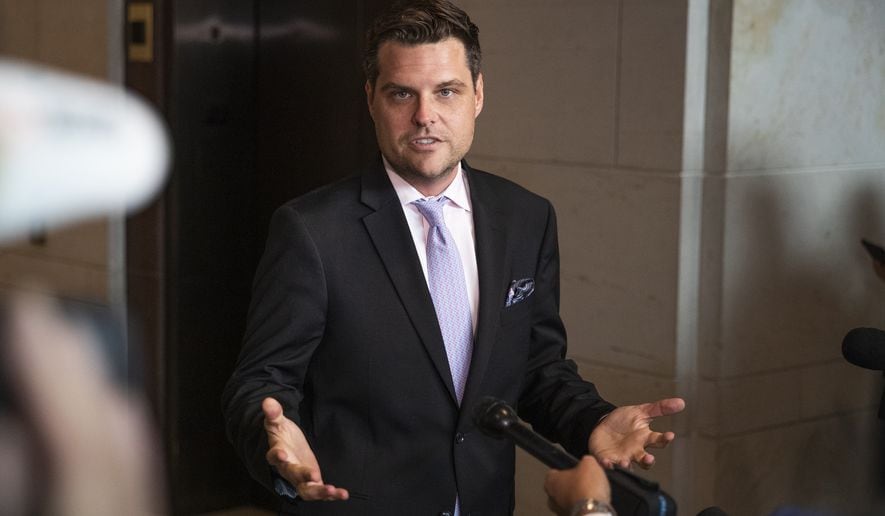 A mostly partisan 236-166 vote approved the Iraq War repeal with 11 Republicans joining Democrats and two Democrats joining Republicans. The war funding vote was much closer at 228-175, with only four Republicans voting with Democrats.
"House Democrats are being complete hypocrites," said Panama City Republican Neal Dunn in a statement following the vote. "While professing their concerns over national security, they want to strip our President's and military's ability to protect our nation and embassies against terrorists who are intent on killing Americans at every opportunity."
Fort Walton Beach Republican Matt Gaetz was among those voting with Democrats on both bills, the only Floridian not to vote with his party. It follows a recent vote where he again voted anti-war but went against Trump's wishes, likely keeping him off the President's impeachment defense team.
"The best time to vote against the Iraq War was 2002," he said from the floor. "The second best is today."
Gaetz promotes history project
Considering Eglin Air Force Base, Hurlburt Field, and the Pensacola National Aviation Museum are all located in Florida's 1st Congressional District, many felt there could not be a much better place for veterans to celebrate history in Florida by telling their stories. Those veterans recently had their opportunity.
Gaetz was in Northwest Florida over the weekend to encourage local veterans to share their stories with the Veteran's History Project, which visited the Institute for Human and Machine Cognition's Levin Center in Pensacola. Started by the United States Congress in 2000, the Veteran's History Project has nearly 6,000 stories submitted by Florida veterans. Still, Gaetz knows there are numerous untold stories from the thousands of veterans residing in Northwest Florida.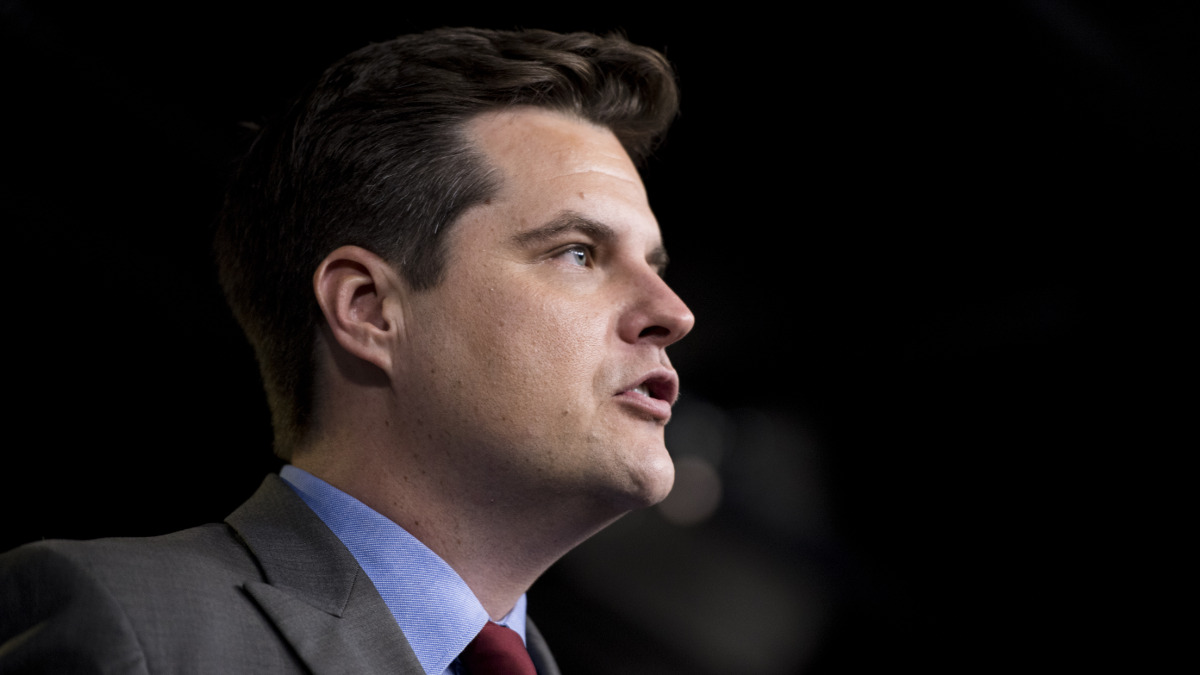 "Sometimes, I think we may take for granted the fact that at church, at the grocery store, we're bumping into heroes each and every day," Gaetz told WEAR-TV. "If we can project that love of country to the rest of our nation, all the better for Northwest Florida."
Specifically, the project encourages veterans who served in any capacity to contribute by recounting their experiences, whether its submitting documents, pictures, or additional supplemental materials to preserve a history of their service. All materials and accounts will be maintained permanently in the Library of Congress.
"The military isn't some appendage to Northwest Florida," Gaetz said. "The military experience and the veteran experience is woven into the fabric of everyone's lives here, whether you have served or have not."
Dunn applauds virus efforts
After urging from Scott, Rep. Vern Buchanan and others, Trump as his administration declared the coronavirus outbreak to be a public health emergency in the United States. This prompted the first quarantine issued by the Centers for Disease Control and Prevention (CDC) since a smallpox outbreak over 50 years ago.
Health officials briefed Congress on the situation and provided recommendations. Dunn of Florida's 2nd Congressional District has confidence the right people are addressing the potential crisis and is urging everyone to take this seriously despite the relatively low risk in the U.S.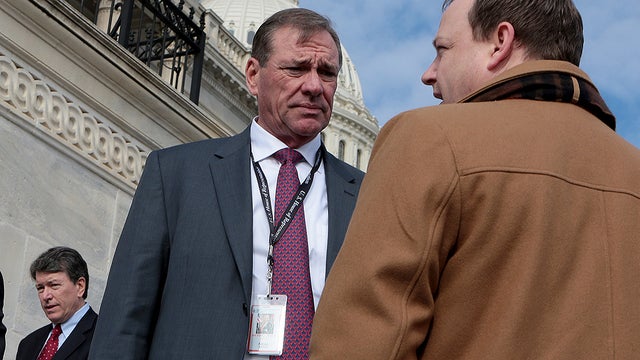 "I have personally worked with medical authorities in all of these agencies at one time or another and am impressed with their proactive attitude, diligence, and willingness to work together," said Dunn, a former surgeon.
"In the estimation of the CDC, confirmed by the National Institutes of Health (NIH), the current risk in the U.S. remains quite low; however, the White House has been very proactively alert," the Panama City Republican continued. "The President stood up a Coronavirus Task Force dedicated to streamlining interagency efforts to prevent an American outbreak. This task force meets twice daily, seven days a week. The goal is to keep the risk low."
U.S. citizens who have been in China's Hubei province during the past 14 days and are returning to the U.S. will undergo health screenings and subject to monitoring during mandatory quarantines of up to 14 days. As a precaution, the U.S. will screen any citizen for evidence of coronavirus symptoms who have been anywhere else in mainland China when they return. Dunn also encourages Americans to trust the authorities in charge.
"Here, let me assure everyone, including Americans who travel abroad, our nation does not abandon US citizens who find themselves innocently in danger. This includes those at risk from epidemic diseases," Dunn added.
Lawmakers compromise with VA
Reps. Darren Soto and Stephanie Murphy have been among the most prominent advocates for veterans' in the House. They were among six within the delegation to have a field office in a VA medical facility, only to be evicted from the Lake Nona facility, along with Reps. Brian Mast, Alcee Hastings, Lois Frankel and Ted Deutch in the West Palm Beach hospital.
Recently, Soto and Murphy announced a compromise with the VA, where they gained approval to provide constituent services to veterans from a table in a hallway at the Lake Nona hospital. Mast, Hastings, Deutch and Frankel have reached no similar deal.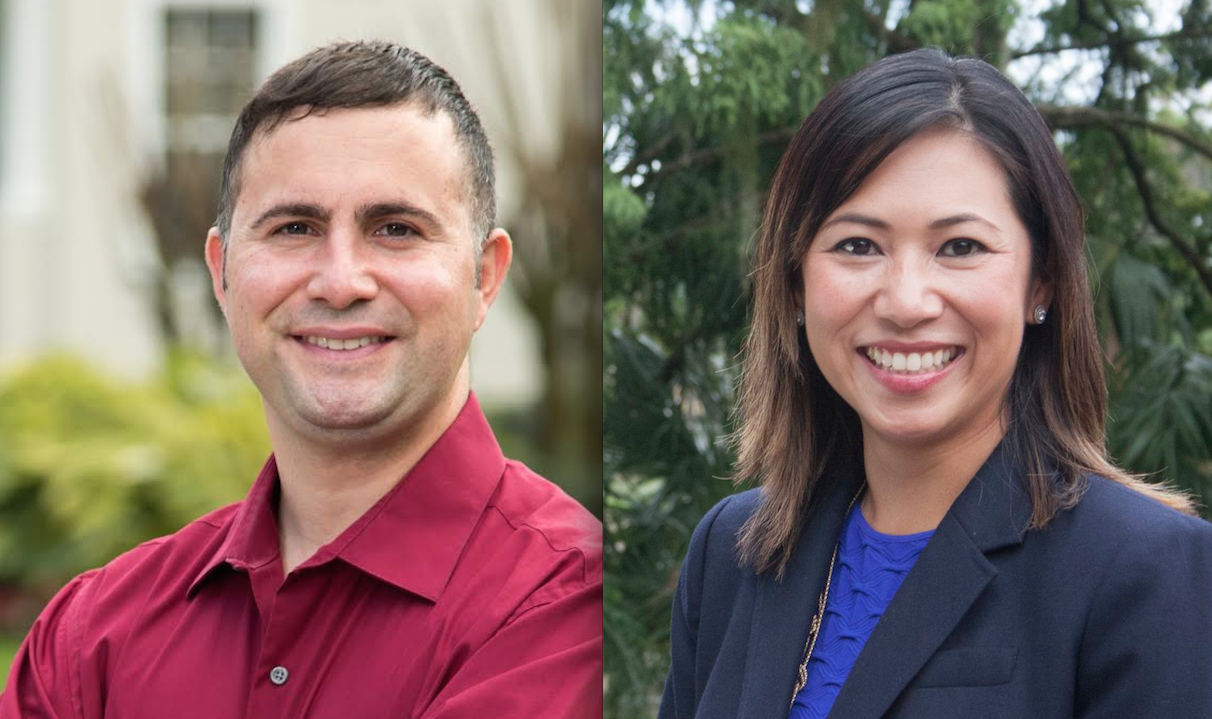 "Our presence inside the Orlando VA provides veterans in central Florida with a convenient location to seek assistance from my office," Murphy said in a joint news release. "Removing congressional offices from this facility would have created more barriers for veterans to receive constituent services and jeopardized their ability to cut through bureaucratic red tape.
The lawmakers said the compromise was the final result after months of negotiations. While they preferred operating twice each week from the office once allotted, they accepted the fact the makeshift arrangement would allow them to provide critical assistance twice each month to veterans inside the hospital.
"While I am deeply disappointed that our service hours at the VA are being decreased from twice a week to twice a month, my office is more dedicated than ever in supporting our veteran community," Soto said. "We are here to help with all veteran-related casework from the start all the way until the end. In addition to the VA, my staff has expanded their outreach efforts to include weekly veteran hours in Osceola and Polk County. We're here and ready to serve!"
A current bill sponsored by Mast of Palm City and Soto of Kissimmee and co-sponsored by a bipartisan group of nine Florida delegation members would require the VA to allow congressional field offices in hospitals if a lawmaker requests one and space is available. The bill has picked up a bipartisan group of 44 additional co-sponsors, including Murphy.
The key reason claimed by the VA for evicting the members was lack of space.
Pet sale regulations proposed
When it comes to purchasing pets, Florida and 21 other states have legislation providing legal recourse against sellers knowingly selling an ill animal to a consumer. Rep. Crist is sponsoring a bill that would make laws such as Florida's "Pet Lemon Law" a federal statute.
For added protection for consumers and animals, Crist and Republican Rep. Guy Reschenthaler from Pennsylvania have introduced the Petfax Act. The legislation looks to create a "Petfax" report, similar to "Carfax" reports, provided to consumers detailing the conditions in which the animal was bred, raised and cared.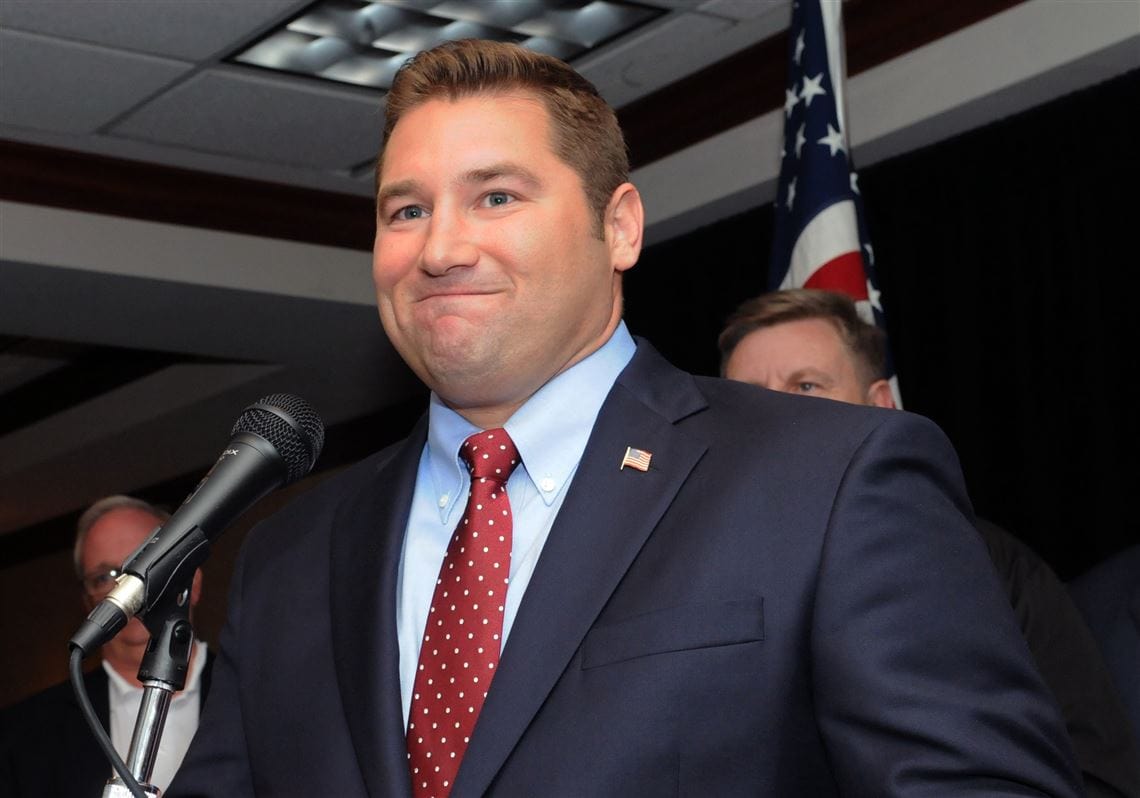 "Welcoming a new pet into your home is a decision rooted in love. Pet owners deserve the peace of mind that their new family member wasn't abused or mistreated by breeder or seller," Crist said in a news release. "Requiring a Petfax increases transparency, decreasing the potential for animal abuse, a win-win for all parties involved."
The bill would also require the sellers of dogs and cats to divulge any violations of the Animal Welfare Act by the breeder in addition to providing the animal's health history. The Petfax Act would also mandate new penalties for sellers and breeders with a history of animal abuse or deceptive sales practices.
The bill will empower consumers by giving them the information needed to make an informed decision about their future pets while promoting honest breeders and sellers. Crist believes that, combined with public records, the legislation will reduce the likelihood of repeat offenders by enacting serious penalties.
Bill addresses online advertising
The many good features of the internet are sometimes countered by the bad. Violations of privacy rights, especially those under the age of 18, are among the concerns.
Democratic Rep. Kathy Castor of Tampa has filed legislation designed to plug loopholes in current law contained in the Children's Online Privacy Protection Act (COPPA). The Privacy Act, among other things, provides for a ban on advertisements online targeting individual children.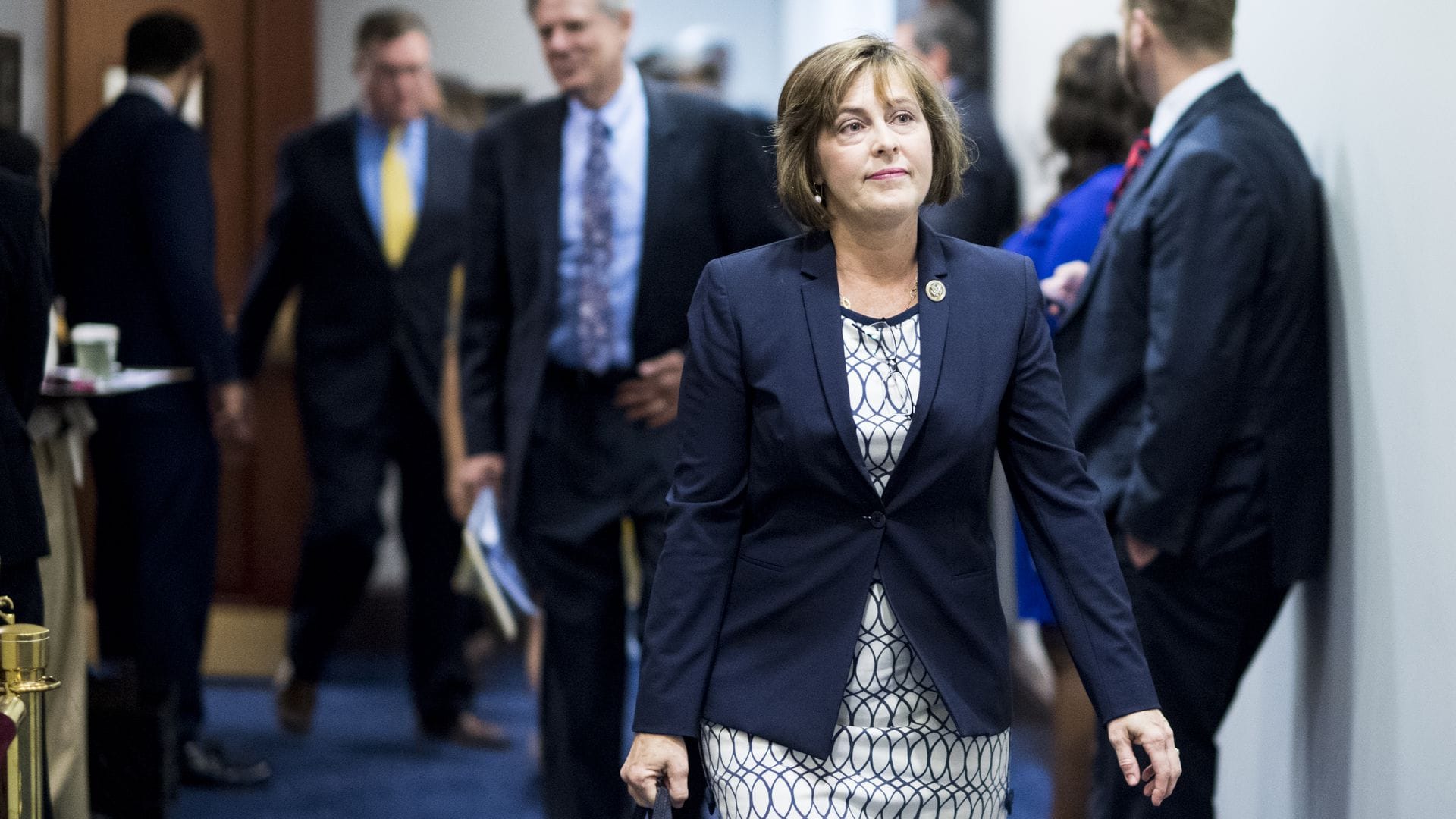 "Online and digital technology, tracking and data gathering have outpaced current privacy protections for children and consumers," Castor said in a news release announcing the bill's introduction.
"Companies shouldn't be allowed to unreasonably use and abuse our children's personal information, yet many companies have been violating the minimal privacy protections in place today, while devices and applications have become more sophisticated in targeting kids."
Castor's bill has several components. Among those are requiring opt-in consent for those under 18, creating a protected class of young consumers between 13-17, limiting disclosure of information to third parties, banning forced arbitration and others.
"We applaud Rep. Castor for this important update of COPPA," said Josh Golin, Executive Director of the Campaign for a Commercial-Free Childhood. "Her legislation rightly recognizes that no child under 13 should be targeted by manipulative data-driven marketing and that teens deserve their own special protections."
Also backing the legislation is Common Sense Media, Center for Digital Democracy, and the CITRIS Policy Lab at the University of California at Berkeley.
Anti-human trafficking grant lauded
January was National Slavery and Human Trafficking Prevention Month. As the month drew to a close, Department of Transportation (DOT) Secretary Elaine Chao announced $5.4 million in grants to 24 organizations around the country as part of the Federal Transit Administration's Human Trafficking Awareness and Public Safety Initiative.
Florida entities received two of those grants. The Pinellas Suncoast Transit Authority received $43,630 to enhance human trafficking awareness while the Hillsborough Transit Authority (HART) was awarded $100,240 for a specifically targeted awareness campaign.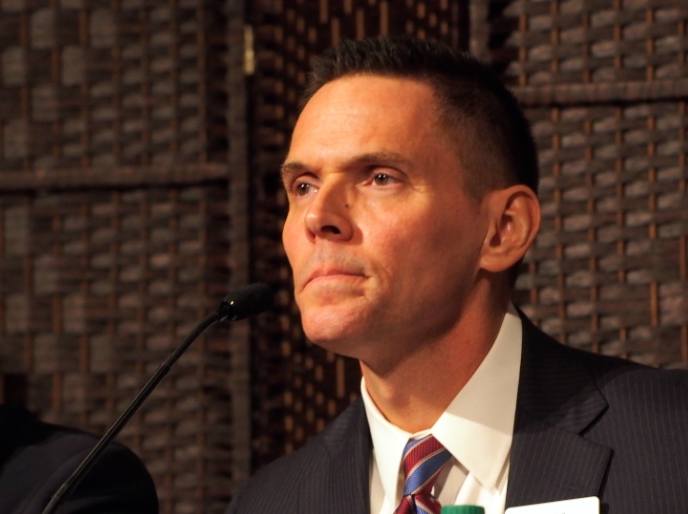 Republican Rep. Ross Spano of Dover said the timing is perfect.
"This evil is happening in our own backyard, and we must pull together to protect our neighborhoods and children," Spano said in a news release. "As a member of the House Transportation and Infrastructure Committee and Subcommittee on Highways and Transit, I am proud to support the efforts of HART to educate its patrons and keep our communities safe."
According to a news release from DOT, the HART grant intends to fund a "public awareness campaign about human trafficking in the months leading up to the Super Bowl in 2021 in Tampa. The campaign will include educational materials for the public and HART employees as well as training in recognizing and reporting human trafficking."
Added awareness efforts were employed leading up to Sunday's Super Bowl in Miami.
Mast introduces VA legislation
Mast was among six delegation members sharing office space in the Department of Veterans Affairs (VA) hospitals in West Palm Beach and Orlando. When they encouraged colleagues to do the same, the VA eventually evicted all six, although Murphy and Soto regained at least some presence (see "Lawmakers compromise" above).
While he no longer has an official presence within the VA, Mast wants constituents and other Americans to know he is scrutinizing the Department of Veterans Affairs and its leadership. He has introduced the Lead VA Act which would authorize the appointment of military officers to serve as directors of VA medical centers.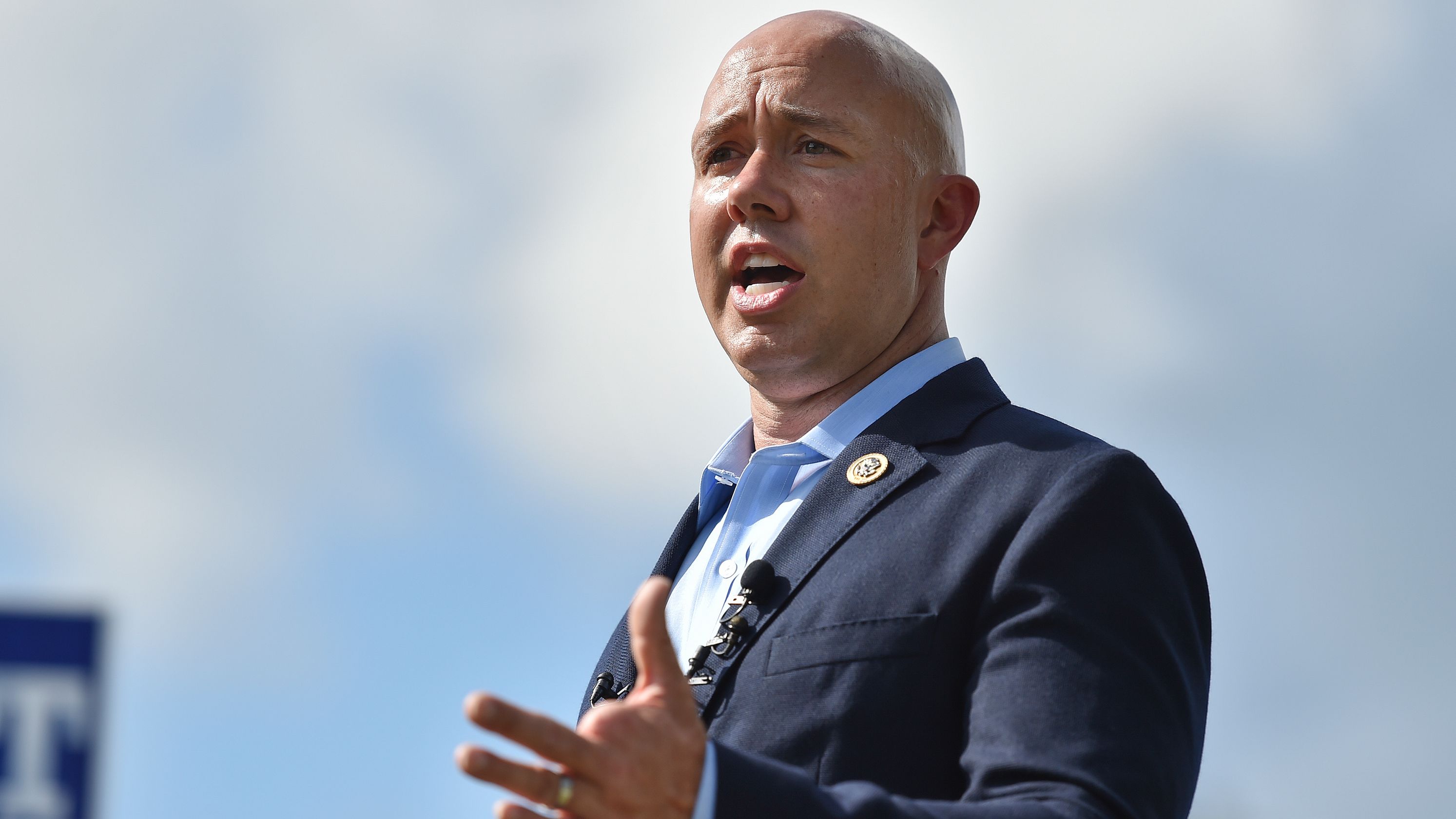 "It's not a secret that the Department of Veterans Affairs has been plagued by numerous crises over the years," Mast said in his weekly update video to constituents. "It's important to take time, to take a hard look, at the way VA medical centers are being run and make sure they are run at the highest possible level, and we have the right individuals running them."
The bill would require the VA and the Department of Defense to work together on a study that would consider establishing a program to assign senior military officers into oversight roles at medical centers. Mast believes the insertion of senior officers into every day operations would lead to a "climate change within the Department of Veterans Affairs."
Mast has enlisted three co-sponsors of his bill, including Democrats Tulsi Gabbard of Hawaii and Colin Allred of Arizona. Fellow Republican Clay Higgins of Louisiana has also signed on the bill.
In an apparently unrelated move, VA Secretary Robert Wilkie fired Deputy Secretary James Byrne after only five months on the job. An 81-11 vote on Sept. 11 confirmed Byrne.
House passes Frankel bill
A bill sponsored by Rep. Frankel designed to provide educational opportunities for girls around the world has passed the House of Representatives. The Keeping Girls in School Act seeks to address barriers faced by girls, including oppressive cultural norms, forced marriages at an early age, long distances from schools, priority afforded to boys, among other factors.
"We know that when girls are educated, the world is more peaceful and prosperous," Frankel said.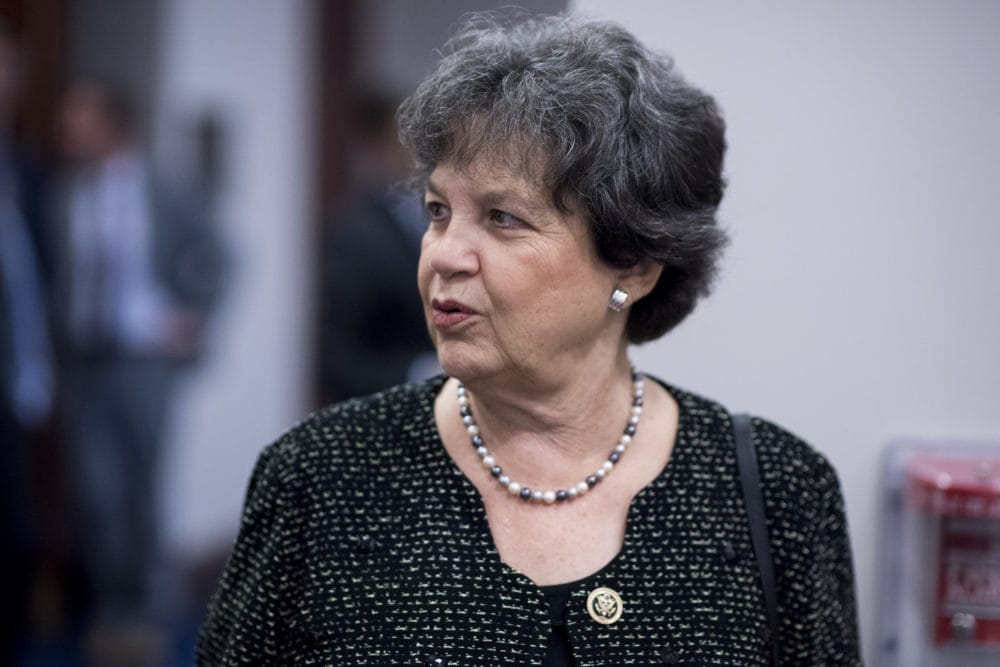 The bill authorizes the United States Agency for International Development (USAID) to develop approaches that reduce the many barriers facing girls in developing countries and those where females are not viewed as equals. USAID may begin to seek solicitations for awards no later than 180 days following the enactment of the bill.
Among the bill's 116 co-sponsors were Democrats Deutch, Hastings, Wilson and Val Demings of Orlando. Republican co-sponsors included John Rutherford of Jacksonville, Mario Diaz-Balart of Miami and Michael Waltz of St. Augustine.
The legislation was approved by voice vote and now moves to the Senate for consideration.
Tracking fossil fuel investments
A group that tracks donations to members of Congress, as well as their investments, has recently looked into financial holdings into energy companies. Sludge, which bills itself as "relentlessly uncovering corruption," has published an article, along with an interactive map that highlights members who own stock in oil, gas and coal companies.
The article leads with their discovery of "50 Republicans and 50 Democrats who own fossil fuel investments." Six of those are from Florida, three from each party.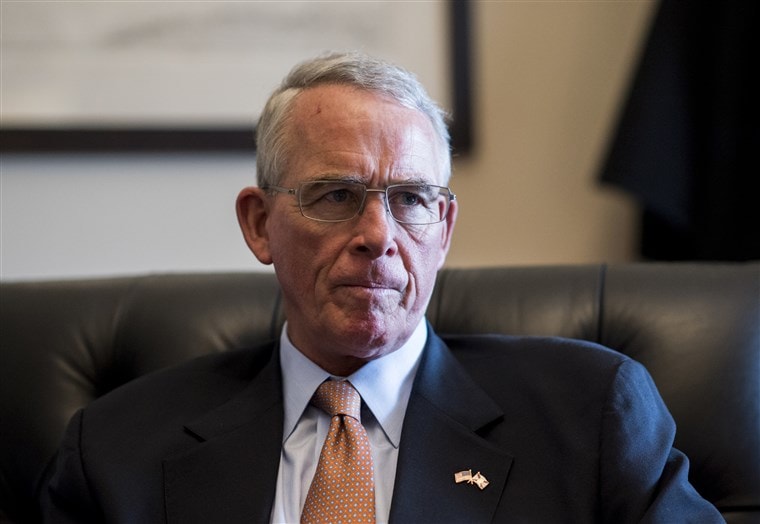 Reps. Dunn, Rutherford, and Francis Rooney of Naples hold energy stock. Sludge reports Dunn has $65,000 worth of investments, Rutherford $209,000 and Rooney $1.8 million.
The three Democrats include Reps. Deutch ($15,000), Frankel ($487,000), and Castor ($50,000).
Castor is the chair of the Select Committee on the Climate Crisis, while Deutch and Rooney are co-chairs of the House Climate Solutions Caucus. Shortly after receiving a request for comment by the South Florida Sun-Sentinel, Deutch divested his holdings.
"We should fight climate change in every way we can, including our financial decisions," Deutch said in response to the Sun-Sentinel. "That's why I no longer invest in this fund."
The holdings can contain anything from direct investments in energy companies to mutual funds comprising a broad portfolio of companies.
On this day
Feb. 4, 1999 — The Senate impeachment trial of PresidentClinton will not have witnesses, but portions of a videotaped deposition of Monica Lewinsky will be shown. Senators also shot down a proposal of finding Clinton guilty without removing him from office.
Impeachment managers wanted Lewinsky in the Senate chamber, directly answering questions about the relationship with Clinton. One of those managers, Rep. Bill McCollum, argued that it was "eminently fair that we be allowed to present one live witness to you, the central witness in the case …" Both sides seemed weary of the trial and were looking to bring it to an end.
Feb. 4, 2005 — President George W. Bush brought his message of allowing some privatization in Social Security to Tampa. In an event at the Tampa Convention Center, the President urged young voters to get Congress to move on his plan while assuring seniors their benefits will not be touched.
Bush urged Floridians to contact their Senators, which include Democratic Sen. Bill Nelson, who is up for reelection in 2006. The President also thanked Republican Sen. Mel Martinez, who attended the event, for his leadership on the issue.