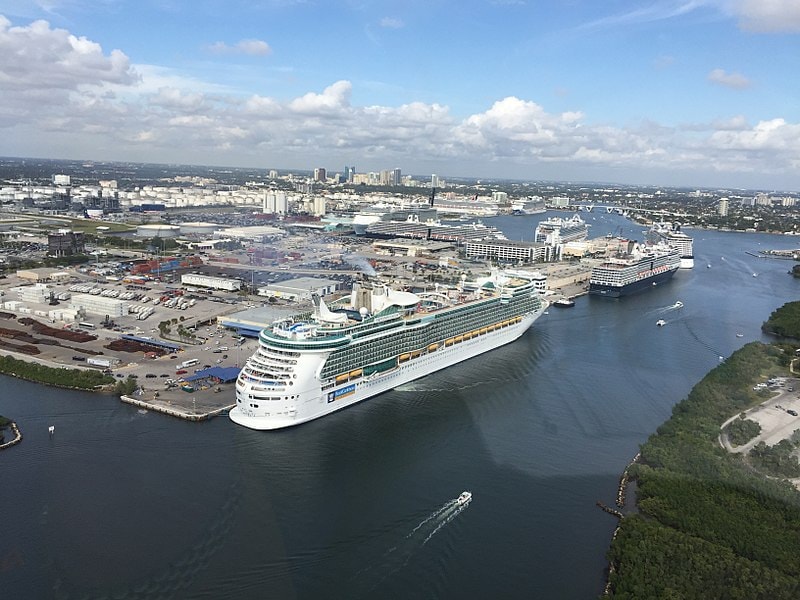 Three positive tests were connected to Metro Cruise Services.
The Department of Health early Tuesday announced a third case of coronavirus tied to Port Everglades in Broward County. That prompted state officials to issue an advisory specifically about the busy port.
Out of four positive cases in Broward, three are connected to or employed by Metro Cruise Services, a company based in the port.
The advisory says any individuals who recently traveled through Port Everglades should immediately contact their local health department and should self-isolate for 14 days.
The same goes for any employees of Metro Cruise Services at the port who have any association with known cases of coronavirus.
The most recent patient is the 14th Florida resident to test positive for the virus, two of whom have died.
Florida also has seen one non-resident test positive while in the state, and another five individuals tested positive for coronavirus elsewhere and have been repatriated to Florida.
The most recent incident of a positive case in Broward involves a 69-year-old woman who will remain in isolation until cleared by public health officials. Notably, none of the Broward cases have recent international travel history.
The Health Department will actively reach out to all Metro Cruise Services employees who came in contact with any of the three positive coronavirus cases associated with the cruise line.
The Centers for Disease Control and Prevention issued an advisory that anybody with a recent travel history that includes a cruise should monitor their health for 14 days. At the first sign of symptoms, individuals should self-isolate and contact a health care provider.
The state is currently monitoring 319 individuals and has 155 pending test results.
There have been 222 patients tested negative for coronavirus compared to the 15 tested positive.
Both Floridians who died from the virus were in their 70s. That includes a Lee County woman who was 77 and a Santa Rosa County man who died at 71. Both had a known history of international travel.
The illness to date has impacted been found exclusively in coastal communities.