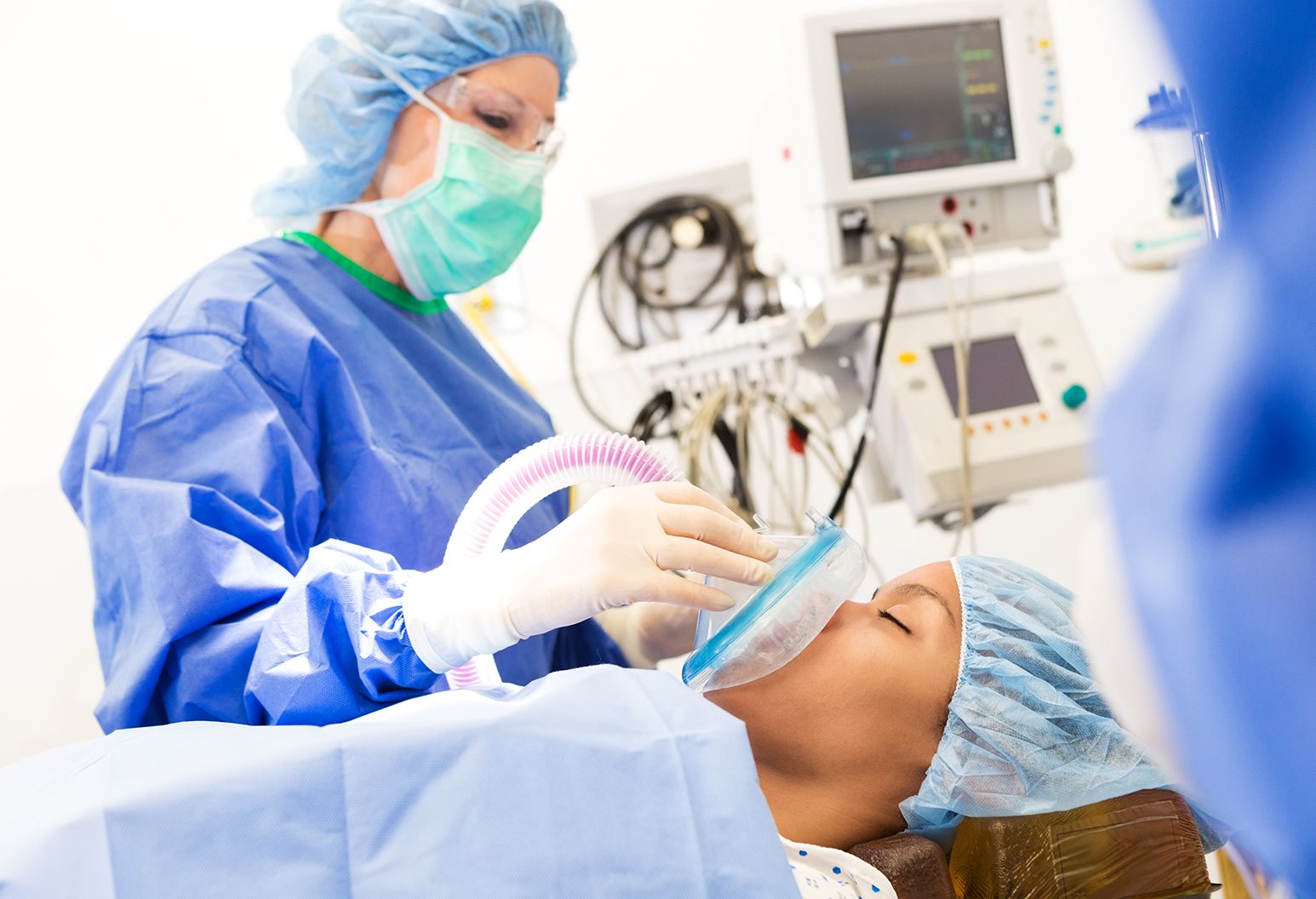 The bills were a priority for House Speaker Jose Oliva.
Qualified nurse practitioners will be able to independently operate primary care practices without an attending doctor's supervision under a bill (HB 607) passed by the Legislature and signed hours later by Gov. Ron DeSantis.
Advanced nurse practitioners with at least 3,000 hours of experience under the supervision of a physician could qualify to provide services including family medicine, general pediatrics and general internal medicine under the new law.
Nurse practitioners would have to complete minimum graduate level course work in differential diagnosis and pharmacology.
The bill was a priority for House Speaker Jose Oliva, who praised the Governor's quick action.
"Floridians' access to quality health care is our top priority," Oliva said in a news release. "Freeing (advanced practice registered nurses) of the red tape that has historically stopped them from working to the full extent of their education and training will immediately improve access to quality care for all," he said.
DeSantis also signed another Oliva priority bill the Legislature passed Wednesday. HB 389 will allow qualified pharmacists who enter into agreements with doctors to treat chronic conditions like asthma, arthritis and obesity, as well as test for and treat ailments like the flu, strep throat, lice and skin conditions like ringworm and athlete's foot.
Both laws take effect July 1.
Expanding scope of practice has been a bitterly fought battle, fiercely opposed for decades by the Florida Medical Association.
So opposed, in fact, that Oliva called for an "immediate and unequivocal apology" from the CEO of the Florida Medical Association after a Tuesday late night Twitter attack on a key legislator pushing the legislation that arose amid a heated back and forth over the merits of nurse practitioners and pharmacists expanded scope proposals.
DeSantis, who was endorsed by the FMA ahead of the August 2018 primary, signed them quickly despite the group's previous support.
The "test and treat" expansion didn't have legs in Senate committees, and set the stage for a parlous discussion on the Senate floor Wednesday ahead of an anticlimactic 28-12 vote in favor of the bill.
Sen. Gayle Harrell peppered Sen. Travis Hutson, sponsor of the more restrained Senate version, with myriad questions, arguing the bill really authorizes "the practice of medicine by pharmacists." She questioned their lack of training for "proficient" diagnoses.
"Now we have strep, we have lice," Harrell said about the bill, not the Senate itself. "If I have COPD and you test me for flu … there's no requirement that you follow up."
Democrats, who already balked at the restrained version of the bill, rejected the expansion. Sen. Lori Berman wondered how druggists would handle complex diagnoses in the age of coronavirus.
Sen. Aaron Bean explained in support of the bill that druggists would recommend patients to doctors if needed.
The House approved the Senate changes 98-17.
"As we look toward the future of health care in our state, it is important we consider innovative and convenient ways to provide additional access to care for Florida's families," said Rep. Tyler Sirois, sponsor of the House bill.
"If you have kids, like mine, that inevitably get sick on the Friday night of a three-day weekend — this bill is for you."
Health care attorney and lobbyist Chris Nuland said the pharmacy bill caught people off guard. Nuland's clients include the Florida Society of Plastic Surgeons and the Florida Chapter of American College of Surgeons, among others. Nuland said physicians were expecting a push by Oliva to allow advanced practice registered nurses to practice independently but not the push for more authority for pharmacists.
The pharmacist bill, Nuland said, "has kind of been the surprise of the Session."
There wasn't much debate over the APRN measure, which passed by a 30-10 vote.
Senate sponsor Ben Albritton took tough questions from a skeptical Harrell for the second straight day, who decried the "dangerous" bill, describing the differences in training and requirements between doctors and nurse practitioners.
"Dissecting a cadaver," Harrell said, was an example of something nurses don't have to do, during the "6,000 hours of hands on training" that doctors have.
"The bill will do harm," Harrell said.
She was the only speaker in debate ahead of the vote.
The final version of the advanced nurses bill was something of a compromise between the House and Senate. For instance, the bill doesn't include independent practice for physician assistants or certified registered nurse anesthetists, which Oliva had sought.
The Florida Association of Nurse Anesthetists released a statement after the bill's passage calling it a good first step.
"Although we are disappointed that the legislation did not include certified registered nurse anesthetists … we are pleased that some of Florida's (advanced practice nurses) will be able to practice autonomously," the group said in a prepared statement. "Passage of this bill demonstrates Florida's commitment to modernizing the way health care is being delivered in our state by ensuring that Floridians have full access to health care, particularly in rural areas that are often underserved."
Pigman was "overjoyed" about the Senate moving the legislation, which included a loan repayment program to incentivize APRN practice in rural areas that can be medical deserts.
"Beyond the classroom, the data from statewide experiments across the nation demonstrate without a doubt that nurse practitioners are highly skilled, highly trained, and highly eager to care for patients independently," Pigman said.
"Advance practice professionals achieve higher marks in patient outcomes, patient satisfaction, and they spend more time actually talking to patients."
Floridians Unite for Health Care coalition members, including Florida Nurse Practitioners Network president Arlene Wright, lauded its passage.
"The reality is our state needs more health care providers and this good public policy is a step forward in removing some of the barriers that will allow us to modernize our health care delivery system," she said.
Skylar Zander of Americans For Prosperity Florida also approved the bills' passage and the Governor's decision to sign them into law.
"By enacting scope of practice along with major health care reforms, Ron DeSantis has cemented his place as the health care Governor," Zander said.
"We're thankful to the legislature and the Governor for working with us to increase access to quality health care for Floridians."
The Home Care Association of Florida joined the chorus with a statement from Executive Director Bobby Lolley.
"The Home Care Association of Florida extends our sincere gratitude to our home care champions who supported SB 607," he said. "This bill will serve to empower in-home care workers, save government and private health care insurance costs, and protect access to high quality, cost-effective home care for Floridians."
Jose Castillo, president of the Florida Association of Nurse Anesthetists, said in a statement that he was disappointed certified registered nurse anesthetists were not included, but he thanked Pigman and Oliva for taking the first steps to expand the scope for all APRNs.
"Passage of this bill demonstrates Florida's commitment to modernizing the way healthcare is being delivered in our state by ensuring that Floridians have full access to healthcare, particularly in rural areas that are often underserved," he said.
The House moved the amended bill 107-8.
____
The News Service of Florida contributed to this post.