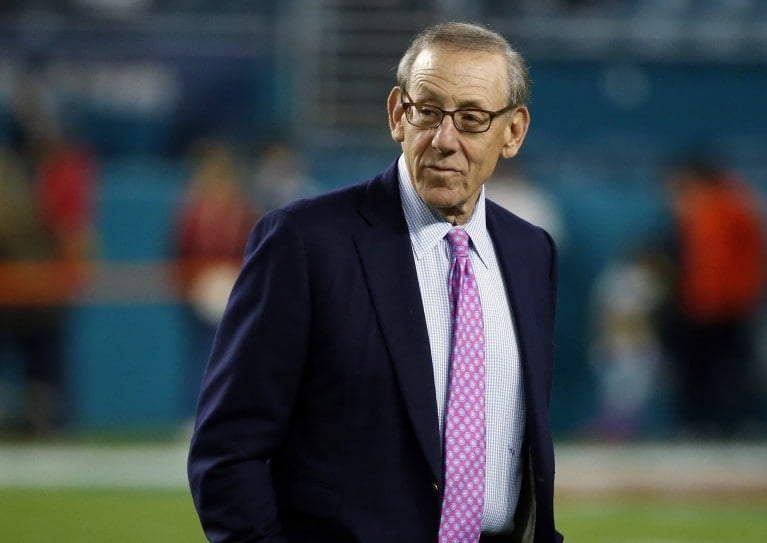 The money will primarily go to helping students and the needy.
Miami Dolphins Owner Stephen Ross says he'll give $500,000 to help South Floridians affected by increased restrictions during the COVID-19 outbreak.
The money will go primarily toward feeding needy families and students who can no longer receive meals now that school campuses have been shut down through April 15.
As the Miami Herald explains, "Ross' funds are earmarked for meal programs for Broward County Public Schools and Miami-Dade County Public Schools, relief efforts led by churches in Miami Gardens and to bolster programs from Feeding South Florida to provide access to food for underserved populations in the area."
The lack of available testing has led to a dearth of information regarding who is carrying the virus, forcing the state and federal government to institute widespread warnings and closures to limit interaction among all individuals as a precaution.
That's led to the shutdown of South Florida school campuses and several businesses.
Friday morning, Gov. Ron DeSantis ordered Palm Beach and Broward County beaches to be closed per an executive order. That order also mandates in-person service be stopped at establishments in Broward and Palm Beach seating more than 10 people. Delivery service is still allowed.
That portion of the order covers "all restaurants, bars, pubs, night clubs, banquet halls, cabarets, breweries, cafeterias and any other alcohol and/or food service business establishment." Miami-Dade County had already shut down bars, restaurants, theaters and other businesses Tuesday.
Those moves could lead to many people being out of work entirely.
Dolphins CEO Tom Garfinkel also added a statement explaining the owner's decision to contribute to relief efforts.
"This is obviously an unprecedented situation that is affecting everyone; and affecting some people a lot more than others. We want to help those who are most vulnerable and those right here in our backyard," Garfinkel said.
"We will continue to monitor the situation with our community partners and strongly encourage everyone to stay home and follow the CDC guidelines. We will get through this together."
Though the economy is expected to slow down drastically in light of restrictions set up nationwide, Ross can afford to weather the storm. He has a net worth of approximately $7.6 billion.