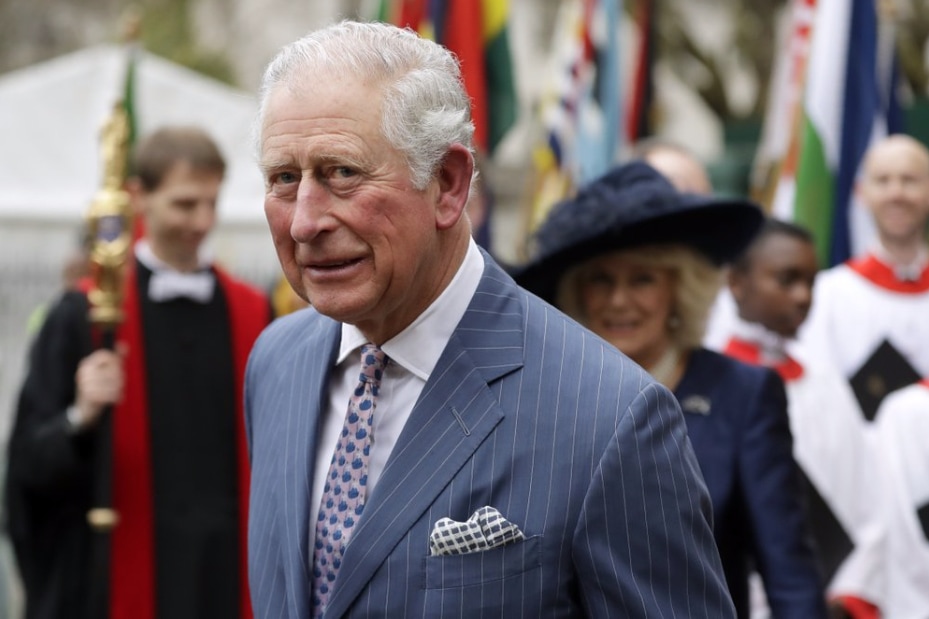 Hasn't seen the queen since March 12.
Prince Charles, the heir to the British throne, has tested positive for the new coronavirus, his office said Wednesday.
The 71-year-old is showing mild symptoms of COVID-19 and is self-isolating at a royal estate in Scotland, his Clarence House office said.
It says his wife Camilla, 72, has tested negative.
"The Prince of Wales has tested positive for Coronavirus," Clarence House said. "He has been displaying mild symptoms but otherwise remains in good health and has been working from home throughout the last few days as usual.''
The tests were carried out by the National Health Service in Scotland.
"It is not possible to ascertain from whom the Prince caught the virus owing to the high number of engagements he carried out in his public role during recent weeks."
Buckingham Palace said Queen Elizabeth II remains at her home in Windsor.
Charles last saw the queen on March 12, according to a BBC report.
Elsewhere, Spain has now the world's second highest tally of coronavirus deaths after a 738 spike was recorded Wednesday, the highest so far in one day. With 3,434, Spain surpassed China's 3,285 and has more than half of Italy's 6,820.
Infections also rose on Wednesday by 20% from a day earlier to 47,610, Spain's Ministry of Health announced. More than 5,000 people have recovered, the ministry said.
The outbreak has hit Spain and put a tragic strain on its healthcare system, especially in the central region around Madrid, with one third of the positive cases and roughly half of the casualties.
A renowned Belgian university is launching a cross-border study in three European countries to assess the nefarious psychological effects of lockdown measures on individuals.
Researchers from the Louvain university say they want to find out to what extent the quarantine measures imposed to fight the novel coronavirus epidemics have changed people's way of life, and to analyze their impact on mental health.
Fearing a rise in the number of suicides, health sociologist Vincent Louvain said that governments are often overlooking the side effects of the quarantine measures as they try to stop the spreading of the deadly virus.
"Governments are currently putting their energy on managing the epidemic. As a result, other risks are forgotten," he said, insisting that a large part of the population is psychologically fragile and in need of health care. "The situation could deteriorate in terms of mental health".
The survey will analyze data collected in Belgium, France and the Netherlands. It will be piloted by the Louvain university in collaboration with a French institute specialized in health economy and the Antwerp university.