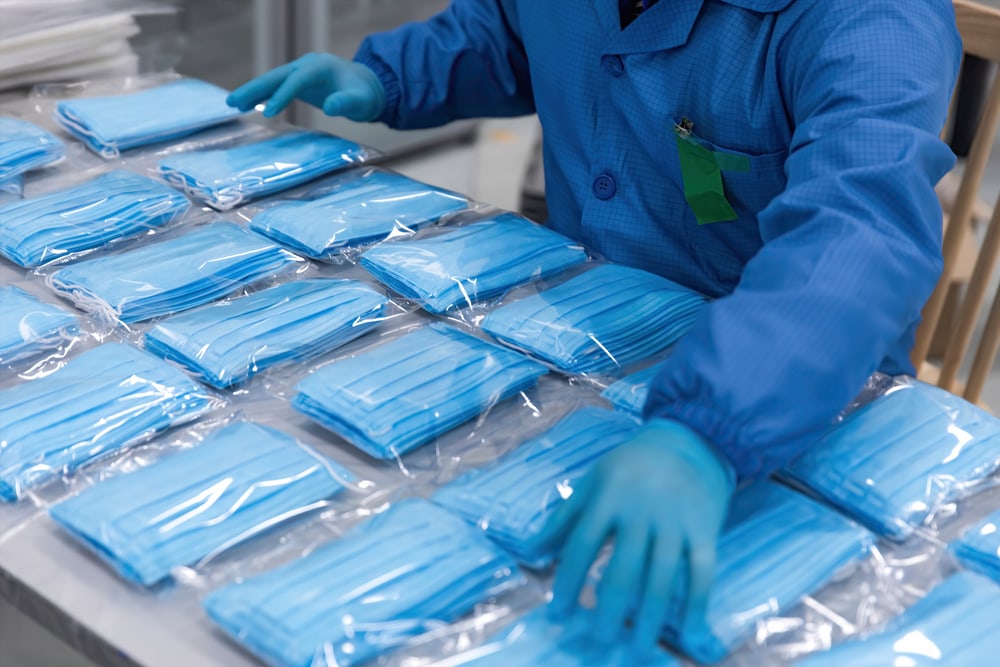 Trump says Florida is getting more supplies because it's been more aggressive.
Other states have noticed Florida is getting its full share of supplies from the national stockpile to combat the novel coronavirus, also known as COVID-19. 
Meanwhile, they say they're getting just a fraction of what they need. Florida currently has 4,950 positive coronavirus cases. Sixty people have died. New York has nearly 60,000 positive cases, New Jersey has more than 13,000 cases, and Michigan has more than 5,400.
Anecdotally, other states have reported receiving small percentages of what they've requested in masks, gloves, ventilators and other supplies. But it appears Florida has received 100% of what it has requested or a greater proportion of its request than other states.
President Donald Trump responded to a reporter's question about the issue Sunday. He says Florida and all of the other states have been taken care of. But the reporter questioned why Florida seems to have been more successful than some of the other states.
"Florida, look, they're very aggressive in trying to get things and they're doing a very good job," he said. "But I think I can say all of the governors are very committed, we're very committed, we're working together."
Another reason for Florida's good luck could be Trump's and Gov. Ron DeSantis' close relationship. Some suggested Trump had floated the idea Saturday of quarantining the New York, New Jersey and Connecticut area after DeSantis reportedly complained to him about the flow of travelers from New York to the state. According to the Governor's schedule, he spoke with the President Saturday morning.
DeSantis has ordered visitors from Louisiana, New York, New Jersey and Connecticut to self-isolate for 14 days. Trump tweeted Saturday night a quarantine wouldn't be necessary, but a travel advisory was issued for the tri-state area asking residents there not to do any non-essential travel.
Trump says most states are very happy, but in the past several days feuded with Governors in Michigan, New York and Washington state. 
For example, New York Gov. Andrew Cuomo said the state needs 30,000 ventilators. 
But the president has previously been dubious the state actually needed that many and on Sunday suggested New York hospitals were doing something improper with face masks. 
"It's a New York hospital, very — it's packed all the time," he said. "How do you go from 10 to 20 [thousand masks per week] to 300,000? Ten [thousand] to 20,000 masks, to 300,000 — even though this is different? Something is going on, and you ought to look into it as reporters. Are they going out the back door?"