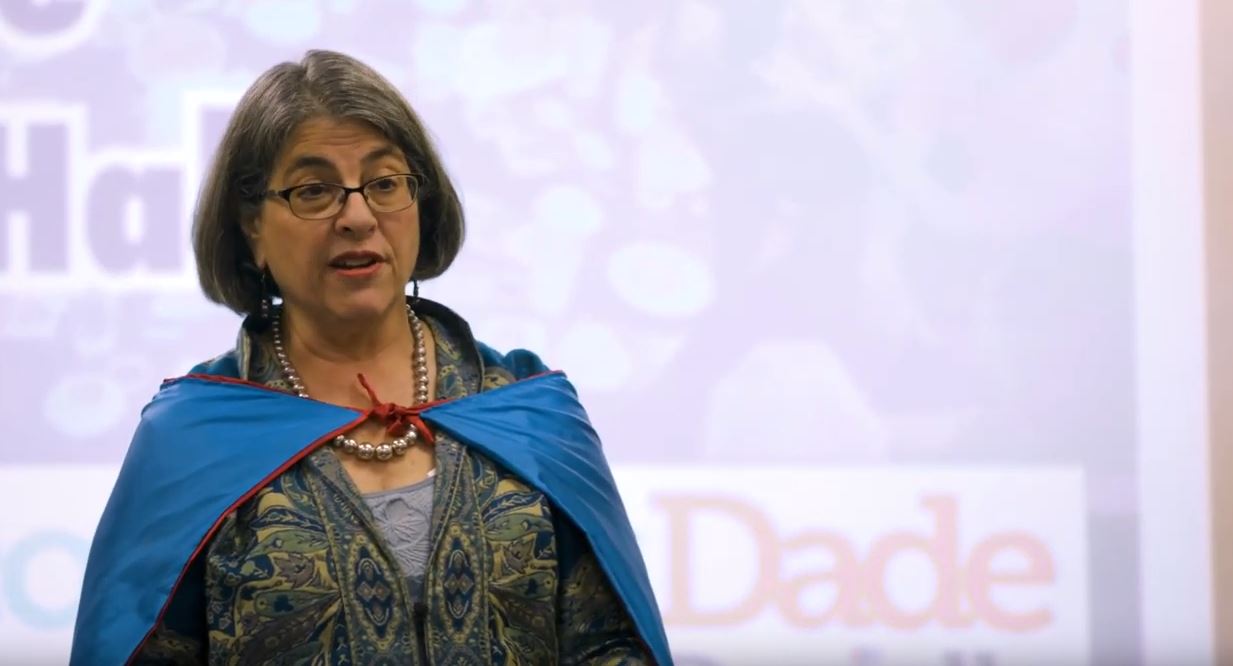 Levine Cava authored a letter to Miami-Dade County Mayor Carlos Giménez outlining her concerns.
Miami-Dade County continues to lead the state in confirmed COVID-19 virus cases. But County Commissioner Daniella Levine Cava says plenty of unconfirmed cases remain — and officials must ramp up testing capacity in order to fully assess just how far the virus has spread.
As of a Monday morning update, Miami-Dade County was responsible for 1,632 of the state's 5,473 confirmed COVID-19 cases. Levine Cava authored a letter to Miami-Dade County Mayor Carlos Giménez outlining her argument.
"I remain deeply concerned with our lag in testing," Levine Cava wrote.
"It was extremely frustrating to read this past weekend that the federal government has issued new directives that leave states and counties on their own for testing. This clearly is counterproductive and runs contrary to what medical experts advise."
The federal government has set a limit of 250 tests per day per site. If more than 250 people show up, those tests will be run using state or local resources so long as they are available.
Levine Cava did thank Giménez for increasing the county's messaging for residents to socially distance. The county recently implemented a safer-at-home order.
"I appreciate the increase of vital information coming from you and your team in the last few days," Levine Cava wrote.
"I believe the steps taken in recent days have better positioned the county to respond to the crisis at hand."
But the Commissioner argued the only way to move beyond those restrictions is to have a complete count of how many people are carrying the virus. Without a full understanding of who has the virus — and without a vaccine or reliable way to treat symptoms — health officials have urged Americans to cut down on social interactions until the virus's spread is under control.
"We know that testing is the single best tool to combat the virus and treat patients," the letter reads. "It is clear we are also on our own now with regards to expanded drive-thru testing. In our community, we must expand free testing beyond the few existing locations so we can triage and work to stabilize the crisis locally."
Levine Cava called on those tests to be made more available outside known vulnerable populations.
"Much of our testing has been focused on seniors in Miami-Dade County, though the data now shows the vast majority of the positive cases here are people between 25 and 54 years old. Therefore, we must build capacity to test and screen all residents with symptoms and those exposed to the virus."
Levine Cava is also running to be the county's next Mayor. Though much of that campaigning has grinded to a halt due to those social distancing measures aimed a slowing the spread of the virus.
The letter also called on officials to secure additional testing kits and additional personal protective equipment.
"I remain confident that we will confront these trying times with a unified front and a confidence that our community will rise to the occasion like we do in every moment of crisis," the letter said in closing.
"The important message you have sent that we are all potentially carrying the virus requires that we aggressively pursue a testing and equipment strategy that matches the message."