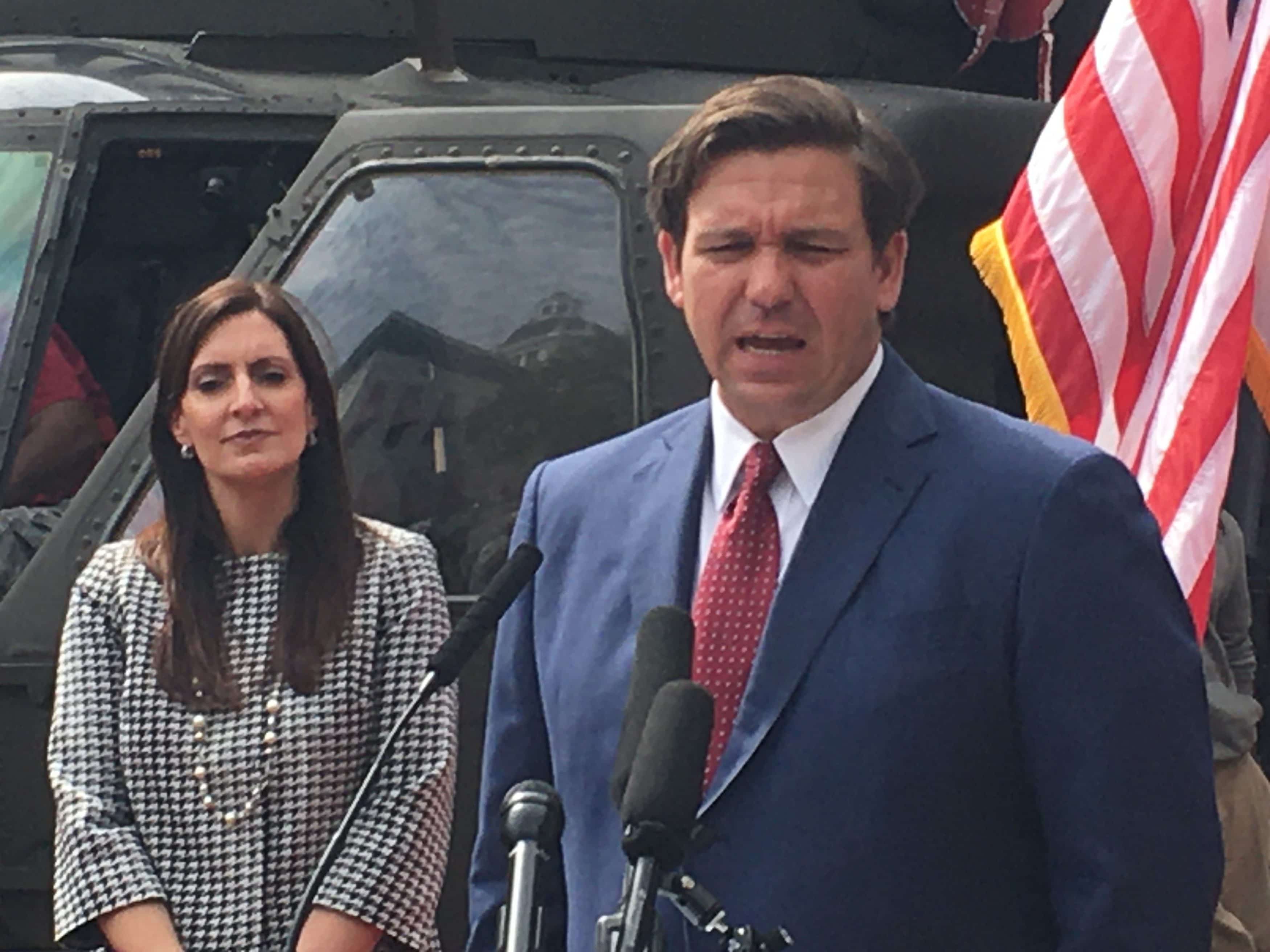 Some were kinder than others.
Democrats presented a united front in arguing that Gov. Ron DeSantis needed to issue a statewide "safer-at-home" order.
With that order now issued, however, Democrats' reaction runs the gamut.
Arguably his most vocal critic ahead of the executive order, Agriculture Commissioner Nikki Fried was magnanimous in policy victory.
"When I called for this stay-at-home order nearly two weeks ago, there was a reason," Fried said. "It was necessary to flatten the curve and save lives."
"I said then I would stand with the Governor when he issued the order, and I do so now. Thank you, Governor, for making the right call. Together, we will fight this virus and preserve the state we love," Fried vowed.
The Governor and the Commissioner have not shared a press availability since positive tests began to show up in the state last month. They spent the Legislative Session in a power struggle, with Fried complaining about DeSantis attempting to move the Office of Energy from her jurisdiction.
However, at least in terms of current rhetoric, they are aligned.
Another vocal critic, former U.S. Rep. Gwen Graham, has blasted the Governor in 280-character chunks on Twitter for perceived inaction.
Graham, who came close to becoming DeSantis' general election opponent in 2018, softened her tone as her policy goal was accomplished.
"I have consistently held  [the Governor] accountable for his failure to plan and failure to follow scientific guidance when making decisions regarding #COVID19 in FL. Now that he has made the decision to shut FL down, I want to thank him for making the hard, but right decision," Graham contended.
Not everyone was as willing to let bygones be bygones, however.
Terrie Rizzo, chair of the Florida Democratic Party, found it "distressing that Governor Ron DeSantis waited until the coronavirus had spread to so many Floridians before finally issuing a statewide stay-at-home order. I hope this will finally slow the rise in infections and that his actions are not too late."
St. Petersburg Mayor Rick Kriseman said the order was "better late than never," but for the second-term chief executive, being late could have "catastrophic consequences."
— Rick Kriseman (@Kriseman) April 1, 2020
Likewise pillorying the Governor: Sen. Audrey Gibson, who leads the Florida Democratic caucus.
"I am aghast that the Governor of Florida thought he needed permission from Trump to save Floridians," Gibson contended.
Gibson was referring to DeSantis' statement Tuesday that he would issue an order if the White House recommended it.
"The [federal coronavirus] task force has not recommended that to me. Obviously, if they do, that is something that would carry a lot of weight with me," DeSantis told press Tuesday.