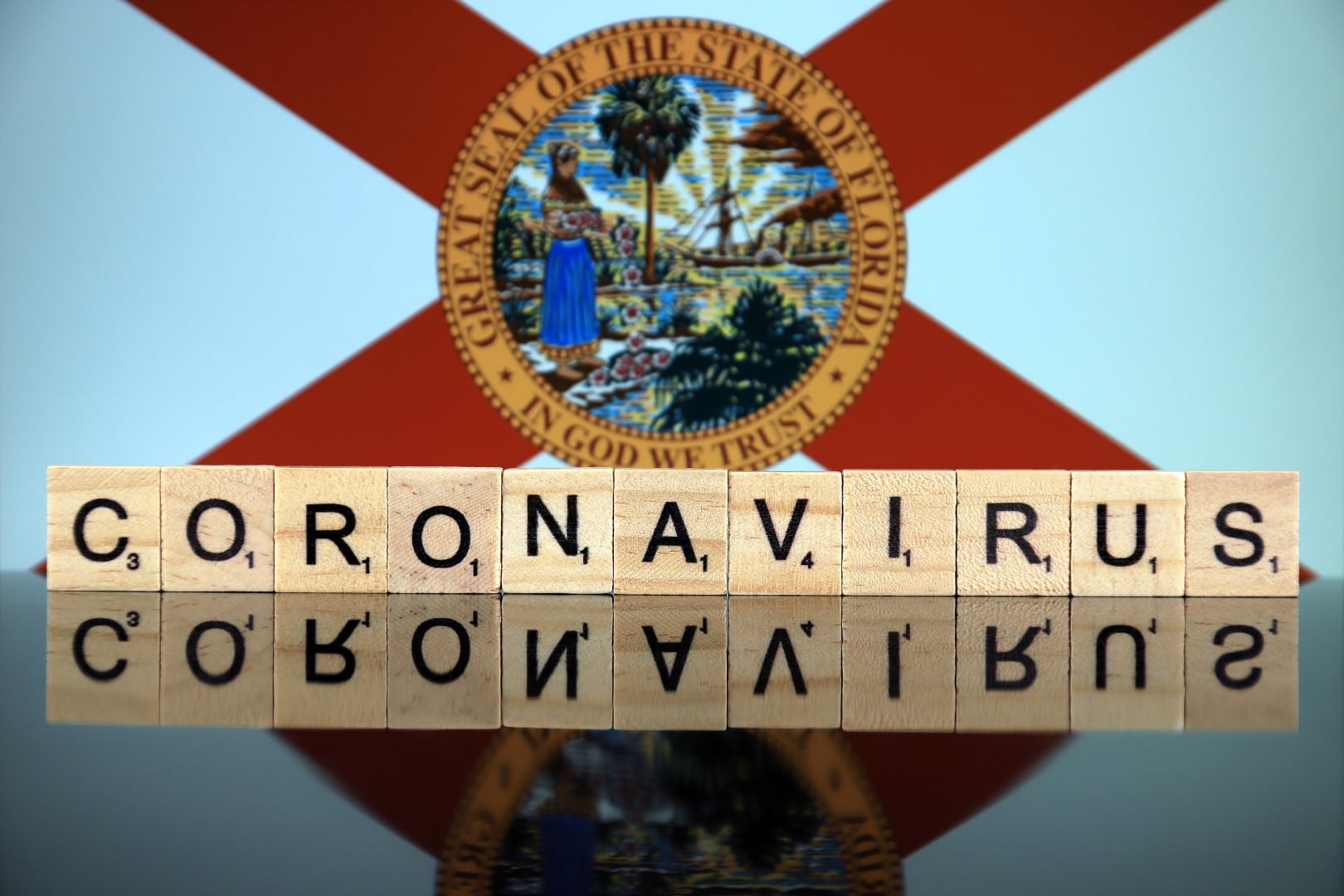 The state's death toll is now 446 after officials confirmed 21 fatalities.
Nearly 19,000 people have no tested positive for the novel coronavirus, according to state health officials, as state officials again confirm more than 1,000 cases in a day.
The Department of Health confirmed 1,018 cases Saturday, raising the total case count to 18,986. That total includes 541 non-Florida residents who were tested and isolate in the state.
And 21 Floridians passed away, raising the state's death toll to 446.
Since the outbreak started last month, 2,607 Floridians have been hospitalized.
South Florida is still the hardest-hit region of the state, making up 58% of the state's confirmed cases. In Miami-Dade County, 6,758 have tested positive, including more than 4,000 in Miami alone. That count is up from 6,300 Friday.
In Broward County, 2,844 people, up from 2,679, have been diagnosed with COVID-19. So have another 68 in Palm Beach County, raising the total caseload to 1,499 there.
Friday evening, Miami-Dade County surpassed Palm Beach County for the largest death toll. Now 93 people have died in Miami-Dade while 80 people have died in Palm Beach. Broward has now recorded 76 fatalities.
The state is on its way to testing one in 100 Floridians. Including negative results, 175,834 individuals have been tested for the coronavirus.
But the Department of Health (DOH) is now taking heat for how it reports pending cases, after a Miami Herald report. The state now shows that 1,345 people await their results, but that only includes testing coordinated by the department.
Private laboratories are not required to provide information regarding pending results. But private labs must report positive results immediately because COVID-19 is a reportable disease, DOH told Florida Politics.
In long-term care facilities, the state recorded its third consecutive day of more than 100 new cases, now 837 among residents and staffers. But Gov. Ron DeSantis told reporters Saturday that the staff of long-term care facilities have done an excellent job adhering to health officials' tight standards in those facilities, including wearing personal protective equipment and keeping anyone with symptoms away from the buildings.
Still, he acknowledged that one facility in Suwannee County provided more than 40 of the county's 67 cases.
The virus is now confirmed in all of Florida's 67 counties after Liberty County recorded its first COVID-19 diagnosis. But in the face of the spreading outbreak, the Governor remained confident that the state is avoiding an exponential increase in the number of cases, evidence of a flattening curve.
And a model by the University of Washington's Institute for Health Metrics and Evaluation, cited by the White House and others, shows a less dire outcome for the state in the coming weeks. It now predicts the peak of daily fatalities to land on April 26, five days later than it previously suggested.
And on April 7, it estimated upward of 240 Floridians a day would die from COVID-19. But as of Saturday, the model halved its prediction to 112 per day.
With Passover and Holy Week underway and Easter on Sunday, DeSantis has resisted calls to close spiritual services, or at least give local jurisdictions the freedom to enforce a closure. Agriculture Commissioner Nikki Fried took to MSNBC, calling the Governor's actions from the start of the pandemic through now a "failure of leadership."
Also Friday, DeSantis extended his executive order, set to lapse that evening, banning new reservations at vacation rentals. That ban now continues through the end of the month.