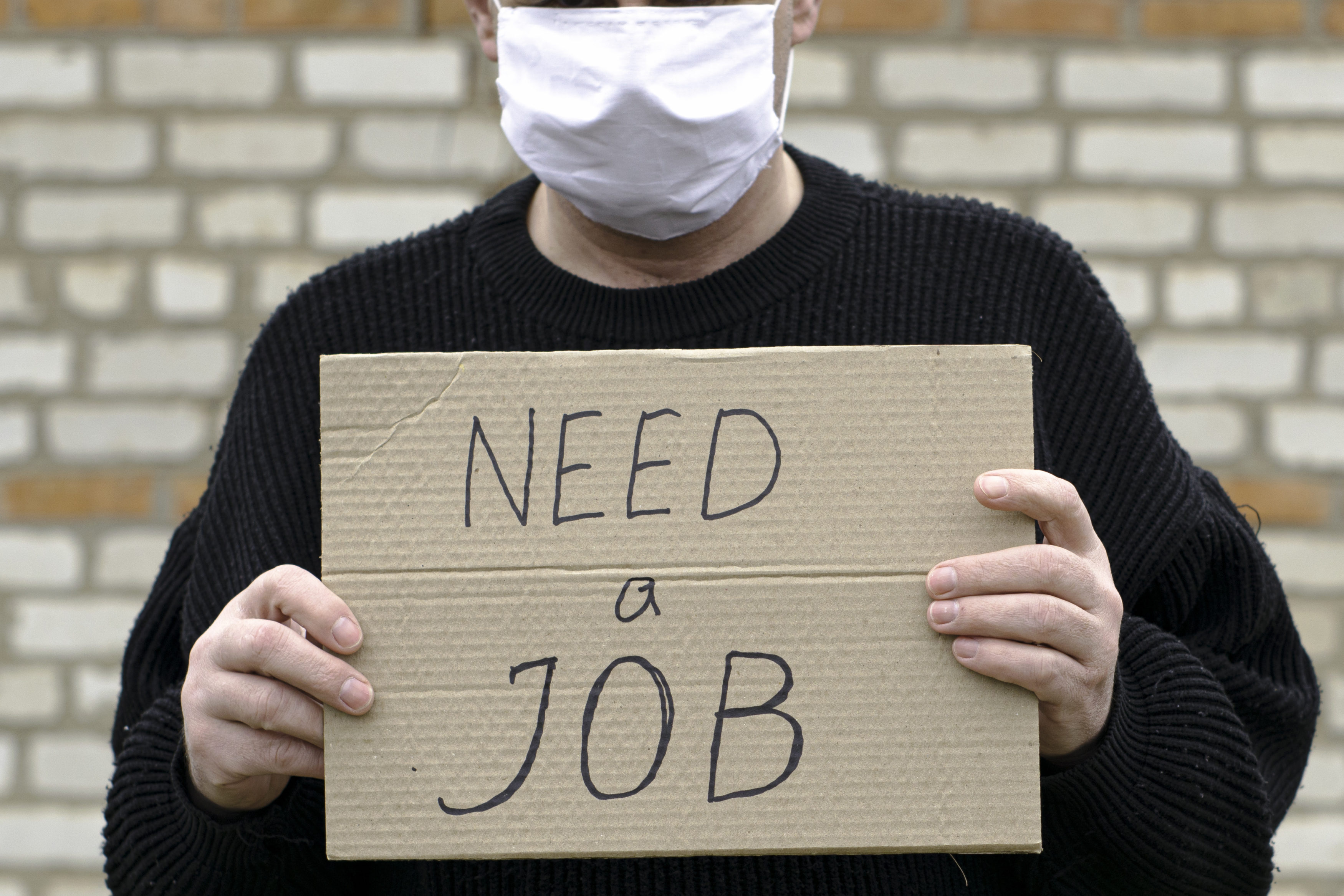 Waiver expires after May 8th.
Unemployed Floridians are currently slated to have to show that they are still looking for a job to receive their state and federal benefits starting May 9.
However, Gov. Ron DeSantis is willing to take a second look at suspending that requirement for a while longer.
DeSantis, addressing Orlando reporters Saturday, noted that the original suspension of requirements was to "take stress off the system." With shutdowns decimating the economy, the website was crushed under the weight of applications.
While the Governor is confident in website fixes, he said he's "fine with extending [the suspended work search requirement] if we need to."
"If I have to waive it, I'll waive it," DeSantis said.
Should this happen, it represents a reversal from previously stated policy of the DeSantis Administration.
As currently written, Phase One of the Governor's reopening plan will not extend the past Friday the executive order allowing Floridians to obtain unemployment benefits without confirming every two weeks that they're searching for work.
With a Friday order, the Department of Economic Opportunity (DEO), which operates the state's Reemployment Assistance Program, put both the search requirement and the two week recertification process in lockstep. Both now lapse next week, at least until a further order is made, according to the department's spokeswoman, Tiffany Vause.
On Saturday morning, Helen Aguirre Ferré, the Governor's spokeswoman, tweeted that the suspensions will expire May 9,
"[email protected] extended Emergency Order 20-011 waiving online work registration and work search requirements consistent with the "emergency flexibility" guidance issued by @USDOL as economy reopens," she wrote.
Removing the work search requirement was in part meant to alleviate stress on the department's benefits application system, which has been flooded with more than 2 million applications. With thousands of applicants trying to reach CONNECT simultaneously during the unprecedented economic downturn, many were unable to submit their requests for weeks.
"If the system is suffering under too much stress, why would we want people to have to go on and recertify that? We know what the economy's doing right now," DeSantis said when he announced the relaxed unemployment requirements.
Now, less than two weeks after that announcement, the state appears confident CONNECT and the paper application and online alternative are enough to keep up with processing new claims.
This week, the state began rolling through unemployment claims after clearing a backlog over the weekend. DEO approved 10,490 new unemployment claims Wednesday while rejecting only 162. And on Thursday, the department deemed 9,110 claims eligible.
As claims processing speeds up, the economy will reopen, but gradually.
In Phase One of the "Safe. Smart. Step-by-Step." plan, restaurant dining rooms and retail stores can reopen with 25% capacity. The ban on elective surgeries was set to lapse after May 8, but the order bumped that start date to Monday.
The Phase One order extends bar, gym and vacation rental closures and travel limitations from the New York City and New Orleans areas. Local governments can also continue meeting remotely.
Because the CONNECT system was not updated to accept applicants who did not confirm they were searching for a job, per the temporary rule change, the system told some people their claims were denied. However, the DeSantis administration told Florida Politics those claims were being processed manually.
On Friday, DEO also instructed that Floridians who had difficulty filing a request since mid-March because of the hampered system can themselves modify the effective date of their claim.
In a Friday letter to Department of Management Services Secretary Jonathan Satter, installed to fix DEO's CONNECT issues, Orlando Democratic Sen. Linda Stewart criticized the need for applicants to reapply.
"The explanations given by the department have been confusing and it has caused additional hardships and further desperation for affected applicants," she said. "Surely, executive action could be taken to ease the burden and provide relief for these applicants."
Editor's note: This article was originally published Thursday and has since been updated with recent events.