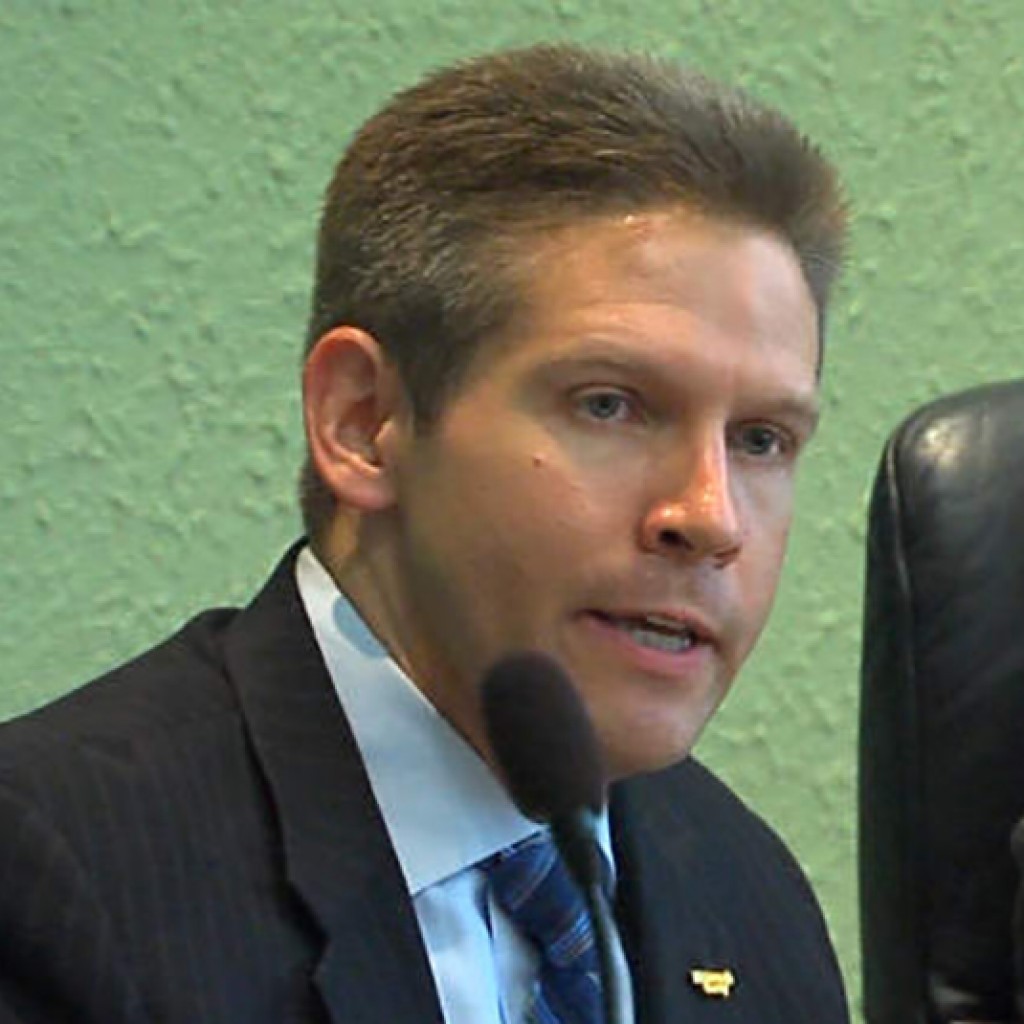 Beckner leads by 13 points.
An internal poll shows former Hillsborough County Commissioner Kevin Beckner leading in the Democratic primary for Clerk of the Courts against School Board member Cindy Stuart.
The poll put Beckner at 50% support compared to Stuart with just 37%. The remaining 13% were undecided.
The poll, by Real Solutions Consulting, surveyed 500 Hillsborough County Democratic voters April 28-30. Voters were polled if they voted in the 2016 or 2018 primaries and if they planned to vote in the August 18 primary.
Results were weighted among race, age and gender. The poll has a 4.1% margin of error.
It asked, "if the election were held today in the Democratic primary for Hillsborough County Clerk of the Circuit Court, would you vote for," and then listed Beckner, Stuart and "undecided."
It's important to note that internal polls can often offer different results than those commissioned independently, a point Stuart made in response to its results.
"I am not going to comment on a poll conducted by my opponent. It's well known that if you are buying the poll you can get the results you want," Stuart said.
"This election is about trust not polls. Do the voters trust me or my opponent to serve as Clerk of the Circuit Court? Even though I entered this Democratic Primary race late, some of the most respected Democratic officials and non-partisan office holders held off endorsing in this race and have now placed their trust in me. Clerk of the Circuit Court Pat Frank, County Commission Chairman Les Miller, County Commissioner Kim Overman, Public Defender Julie Holt, former School Superintendent Jeff Eakins and current School Superintendent Addison Davis all back my candidacy," she added.
Beckner's campaign notes though, the results suggest a strong advantage, who they argue has higher name recognition as a former County Commissioner than Stuart, whose current office is less forward facing.
"Our analysis shows that 13 percentage points will be far too much for Beckner's opponents to overcome before the Primary. With mail voting expected to exceed 50 percent, his opponent would have to 'catch up' by July 9th to be competitive," the campaign wrote in a release.
Beckner also leads in fundraising with $105,000 raised so far compared to Stuart's $23,000.
Though Stuart contends that lead is inflated.
"That deserves more scrutiny," she said. "Even though I started much later than he, I have $21,814 cash on hand to his $66,842 cash on hand. His campaign is spending money at a faster pace than ours on expensive consultants and polls. With his spending and our fundraising efforts, I expect to quickly catch up."
Stuart is the only other Democrat in the race after Clerk veteran Doug Bakke dropped out in January. Republican D.C. Goutoufas is also running. Hillsborough County Commissioner Sandy Murman is also filed, but is not expected to qualify despite having raised nearly $200,000.
Beckner ran unsuccessfully for the job four years ago, losing the Democratic primary to incumbent Frank in a campaign that soured some Democrats on Beckner's future bids after a notably heated campaign.