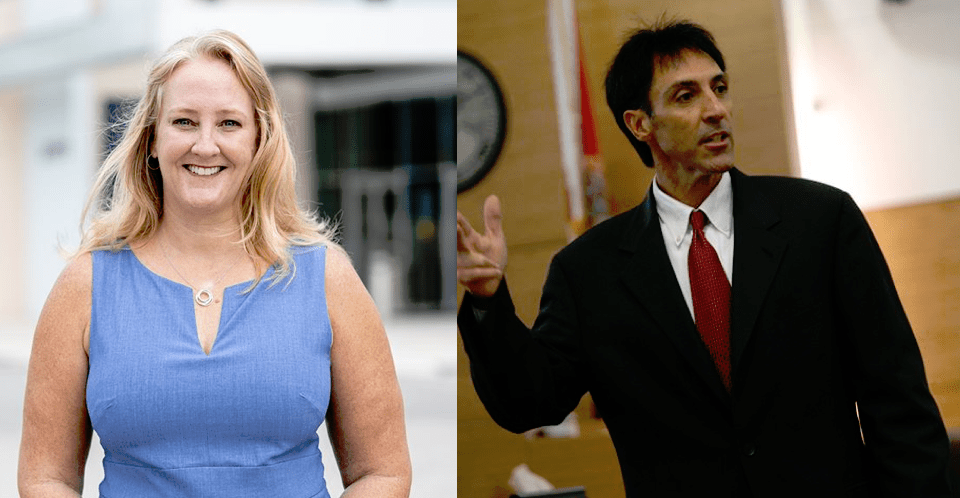 State Attorney's Office later announced it would drop all charges.
A Democratic challenger called into question State Attorney Ed Brodsky's decision to prosecute a man for attempting suicide.
"The case against Daniel Santiago is a gross miscarriage of justice," said Betsy Young, the Democratic State Attorney candidate in the 12th Judicial Circuit, "but it's just another day in the administration of Ed Brodsky."
The statement came out following a report by the Sarasota Herald-Tribune that prosecutors are threatening to prosecute Santiago for shooting a firearm in his home and operating a firearm while under the influence of alcohol. The charges stem from an unsuccessful suicide attempt in Santiago's home last year.
Shortly after Young released her statement, Brodsky's Office announced it was drop all charges against Santiago.
The 35-year-old was arrested and Baker Acted on June 20.
Prosecutors declined to be interviewed by the newspaper. Santiago's attorney said the State Attorney's office previously declined a plea to the misdemeanor charge and time served after spending four months in jail. Without a plea, he facds as much as 15 years in jail.
Young criticized a strict application of law with a suicide attempt, but contrasted it to what she has criticized as lax prosecution on another firearms cases. She criticized a plea that reduced charges against Ryan Flanzer, a Sarasota man who allegedly brought a gun into a condo building in Downtown Sarasota and shot up a door after claiming to be a process server. Flanzer said he was there to collect a debt.
"Where Mr. Santiago only attempted to harm himself, Flanzer shot into a downtown residence, stockpiled guns and ammunition, produced memorabilia idolizing the Columbine shooters, kept a 'hit-list' of innocent people including a local police chief, and had an hours-long armed standoff with police," Young said. "Despite the mountain of evidence that Flanzer posed a clear threat to the citizens of this district, Ed Brodsky let him off with no jail time after staying at a Malibu celebrity treatment facility."
Notably, the plea deal with Flanzer was to roughly a year in jail, but he wasn't put back in jail because of time served in an inpatient facility.
Young last year announced she would challenge Brodksy, and set up a website where attorneys could leak information about the office. The incumbent also faces a Republican primary challenge from Lisa Chittaro.
Through April, Brodsky raised $141,483 and Young had pulled in $92,990. Chittaro has raised $21,980.