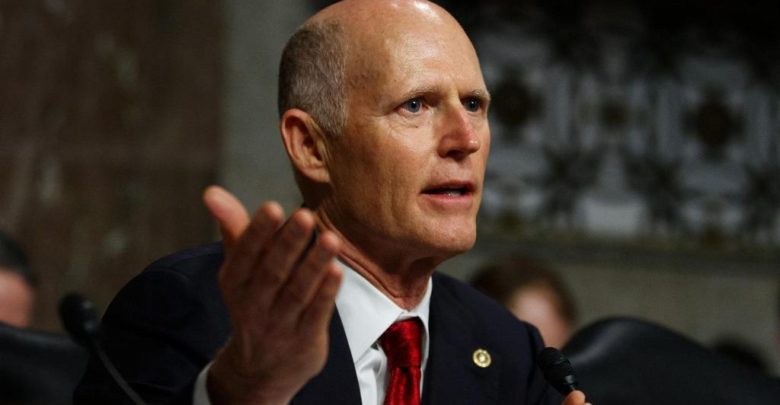 China crisis continues for junior Senator.
Sen. Rick Scott continues to warn against the malign intent of the Chinese regime, which apparently extends to a communications tool in vogue during this era of social distancing.
He scored a win on Wednesday against Zoom, chiding the company into reversing a decision to close a Chinese dissident's account.
"This is a U.S. company kowtowing to Communist China and censoring an individual that displeases the oppressive government," Scott tweeted.
Scott was responding to a report from Axios, that Zoom "closed the account of a group of prominent U.S.-based Chinese activists after they held a Zoom event commemorating the 31st anniversary of the June 4 Tiananmen Square Massacre."
Zoom relented.
"Just like any global company, we must comply with applicable laws in the jurisdictions where we operate. When a meeting is held across different countries, the participants within those countries are required to comply with their respective local laws. We aim to limit the actions we take to those necessary to comply with local law and continuously review and improve our process on these matters. We have reactivated the US-based account, a spokesman said.
Scott's previous contention was that "Zoom should immediately reopen the account and apologize to those who were honoring the memory of loved ones and reflecting on an important moment in history."
For Scott, this continues a trend of sparring matches with well-known names and brands that fall short of his national security vision.
The Senator had before this already taken aim at Tik Tok, the application beloved by members of Generation Y.
His concern is that it is used for spying by the Chinese Communist Party, and he seeks to ban it from being used on government devices.
"The use of apps like TikTok by federal employees on government devices is a risk to our networks and a threat to our national security, and I'm proud to join Senator Hawley to put an end to it. We should all be very concerned about the threat of Communist China, and I hope my colleagues will join me to implement this ban immediately and protect our national security."
The Senator, who has contended that every Chinese citizen is required by law to spy on behalf of the CCP, continues to take the hardest line against Beijing in the Senate.