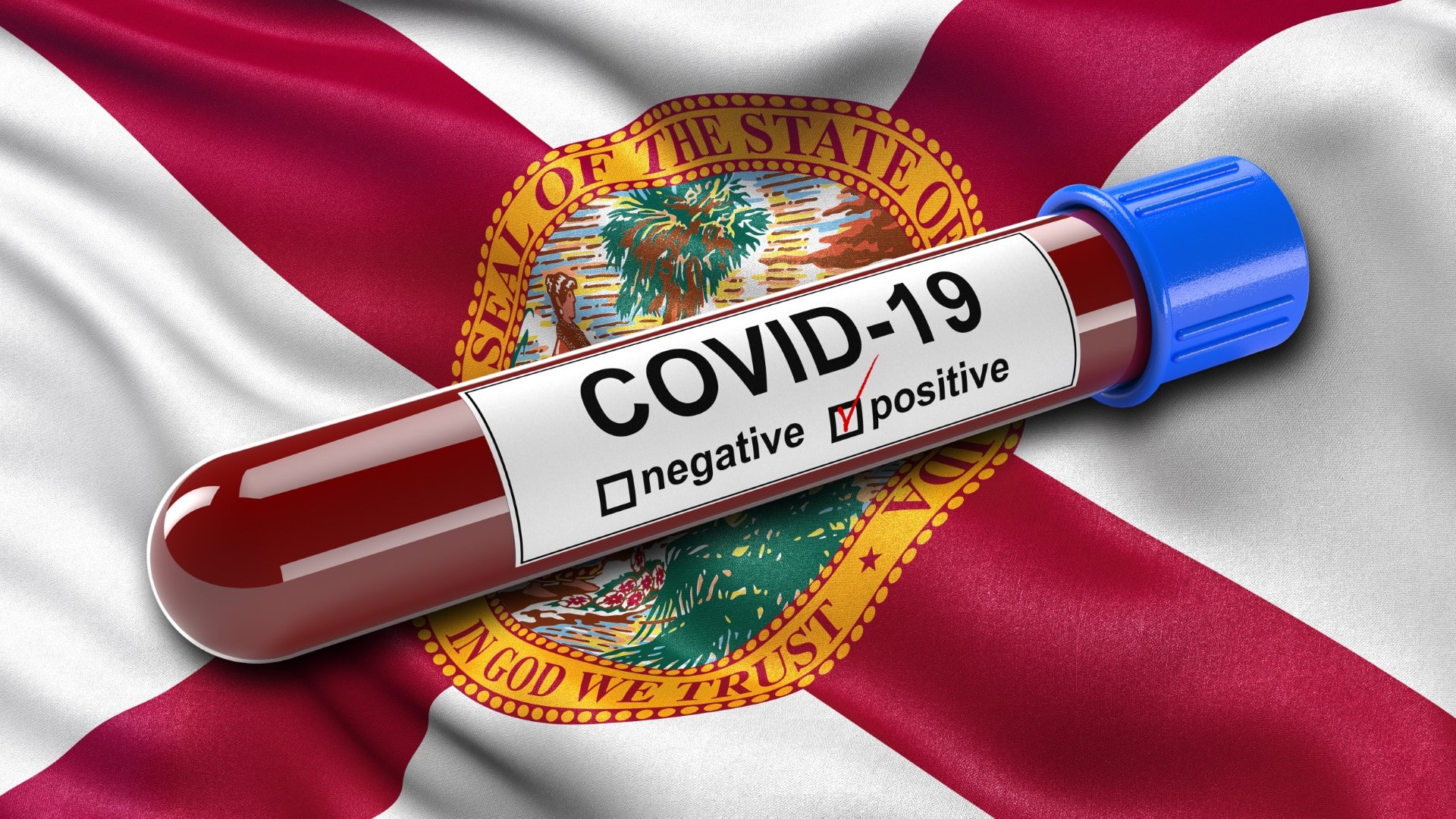 Now 69,069 people have been diagnosed with the disease.
Nearly 1,700 people returned positive for COVID-19 in Florida, the largest jump in new cases in a single day.
In the 24 hours between Wednesday's report and Thursday's report, the Department of Health (DOH) confirmed 1,698 people with the novel coronavirus. In total, doctors have diagnosed 69,069 people in the state with the disease.
Another 49 people, including two non-Floridians, were confirmed dead Thursday, raising the death toll to 2,938. And 11,850 people have been hospitalized after 229 people were sent to the hospital with the virus.
The streak of days with more than 1,000 new COVID-19 cases increased again, now at nine days, after a record 1,677 people returned positive throughout the day Wednesday — rather than by the daily report.
This week, Gov. Ron DeSantis defended the rising number of new cases, arguing the state is now testing three times as many people as it was in early April, the last time DOH was consistently reporting 1,000 new cases per day. But in recent weeks, the Goernor and Division of Emergency Management Director Jared Moskowitz have said the demand for tests falls short of the state's expanded testing apparatus.
The five-day average of people testing positive, has gone steadily upward in the past two weeks. On May 29, the five-day average was 716, and it topped 1,000 on June 5. Through Thursday's report, the five-day average is 1,326.
Epidemiologists use five-day averages to eliminate spikes caused by a batch of reports.
South Florida's Miami-Dade, Broward and Palm Beach counties still remain the state's largest hot spots of the virus since DOH officials confirmed the first two Florida cases three months ago and did not enter Phase Two together with the state's 64 other counties.
Since Wednesday's report, 271 people in Miami-Dade County have tested positive, raising the overall COVID-19 caseload there to 20,548 people. Sixteen of the 49 people who died statewide were tied to Miami-Dade, raising the death toll there to 813 total.
Broward County registered 144 new cases, raising its total to 8,337, and two people, now 372 total, died there. Palm Beach County is approaching Broward's count with 7,887 cases after DOH showed 209 new reports and ten fatalities, now 420 total.
Hillsborough County on Wednesday became the fourth county with 3,000 cases, now with 3,174 total. Three others have more than 2,000 COVID-19 cases: Orange with 2,678, Lee with 2,500 and Collier with 2,291. Four more have upward of 1,000 cases: Duval with 1,893, Pinellas with 1,862, Polk with 1,325, Manatee with 1,253 and Martin with 1,020, crossing that threshold Thursday.
Escambia County is the next closest to crossing 1,000 cases, now with 944.