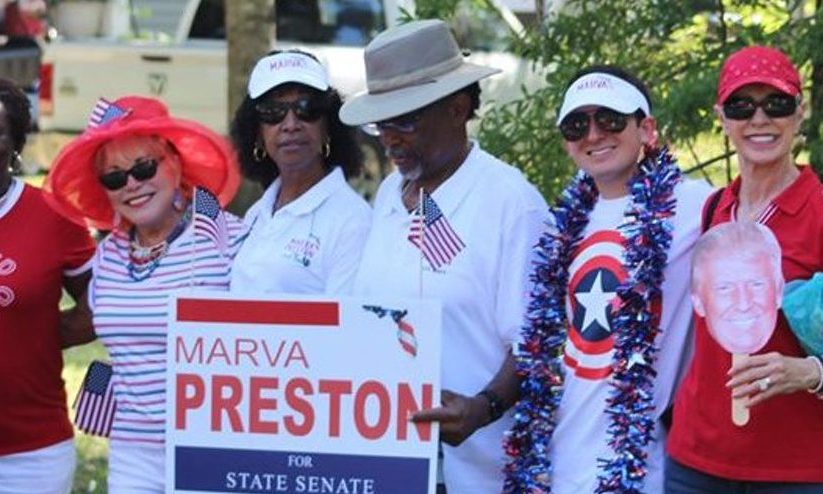 Preston is running to succeed term-limited Democratic Sen. Bill Montford.
Senate President Designate Wilton Simpson and Majority Leader Kathleen Passidomo on Monday endorsed Marva Preston's campaign for Senate District 3.
Preston, a former homicide detective and ordained minister, is one of two Republicans running for the seat currently held by term-limited Democratic Sen. Bill Montford.
"Marva Preston is a prime example of the absolute right person meeting the needs of such a historic moment for our state," said Simpson, a Trilby Republican. "For decades, Marva and her husband Clyde have given of themselves to their community and I am proud to stand with them because I can't wait to see what Marva accomplishes for the people of Florida!"
Passidomo added, "Marva has been a leader her entire life, fighting for those in need and making a difference in the lives of those she serves. I am proud to endorse Marva, because she understands the link between our environment, the economy and providing opportunities for hardworking families in North Florida and across our state."
Preston faces Benjamin Horbowy in the Aug. 18 primary. The winner will go up against Democratic Rep. Loranne Ausley in November.
SD 3 is a Democratic-leaning seat that covers all of Calhoun, Franklin, Gadsden, Gulf, Hamilton, Jefferson, Leon, Liberty, Madison, Taylor and Wakulla counties.
"This beautifully diverse urban and rural district is my home, and I am eager to work with all of our citizens to provide a voice in the Florida Senate for growth, opportunity, and preserving and protecting our environment," Preston said.
"Senators Simpson and Passidomo have prioritized people and outcomes over politics and division, and I am honored to have their support. I know that together we can make a difference for the people of Senate District 3."