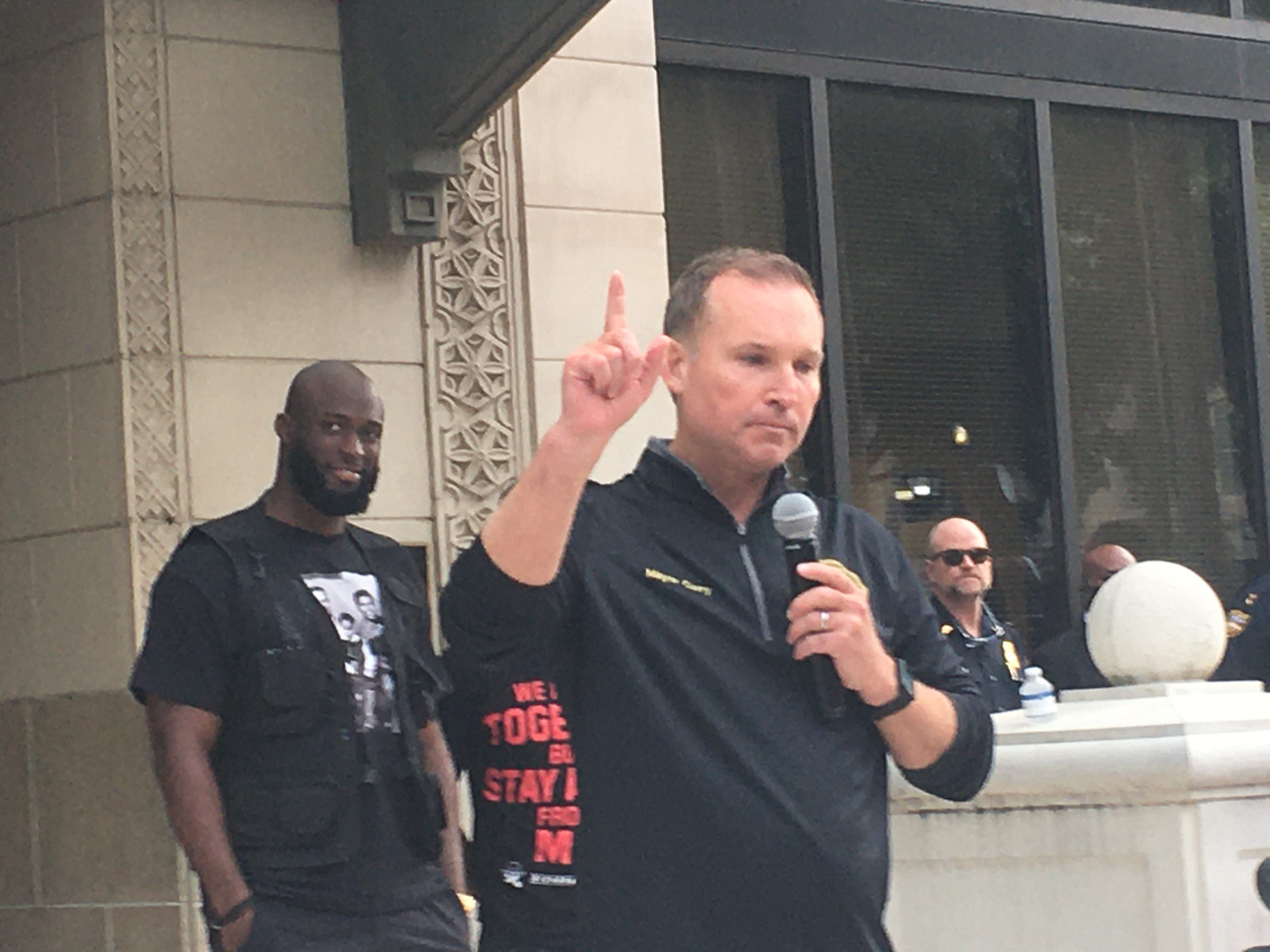 Olive branches to left ahead of Donald Trump renomination.
Jacksonville, ahead of hosting the Republican National Convention, continues to make progressive policy moves that may not jibe with the Republican party's 2020 Platform.
On Monday, Republican Mayor Lenny Curry signed legislation protecting the rights of the LGBTQ community in the realms of housing, public accommodations, and employment.
The bill originally became law in 2017, but without Mayor Curry's signature.
When the Human Rights Ordinance expansion was passed in 2017, Curry, a former chairman of the Republican Party of Florida, let the bill become law without his signature, contending the legislation was not necessary because the city didn't discriminate.
The measure had passed 12-6 on that occasion, a veto-proof supermajority, but the bill got kicked back to the City Council this Spring. The First District Court of Appeal had ruled that the bill's passage was defective and cure legislation was necessary.
The second time around, the bill passed 15-4, with a process much more technical and less driven by personal testimony and ad hominem attacks than previous years' hearings on the subject.
"The HRO is back because of a technicality in the law," Curry said last month. "The bill has been law for a number of years. I'll sign the bill if the City Council corrects the technicality."
The Mayor didn't issue a press release Monday. Nor did he hold a Zoom media availability. Expect that he will field questions the next availability he holds, however, given the latest policy shift from his administration.
Jacksonville had one of the worst ratings for LGBT rights in a major city before the HRO passed, according to the Human Rights Campaign, but great strides have been made since. The city's 23 out of 100 rating in 2015 surged to 79 out of 100 in 2019.
The signing comes a week after Curry marched with Black Lives Matter supporters, including members of the NFL's Jacksonville Jaguars, in a demonstration opposed to police violence that few expected from the Mayor.
The city also began removing monuments to the Confederate cause in the Civil War, with the most prominent monument in the city hauled away by crane a week ago.
"I've heard people … I've evolved," Curry said on that occasion.
The latest moves suggests another possible evolution from a traditionally doctrinaire conservative politician.