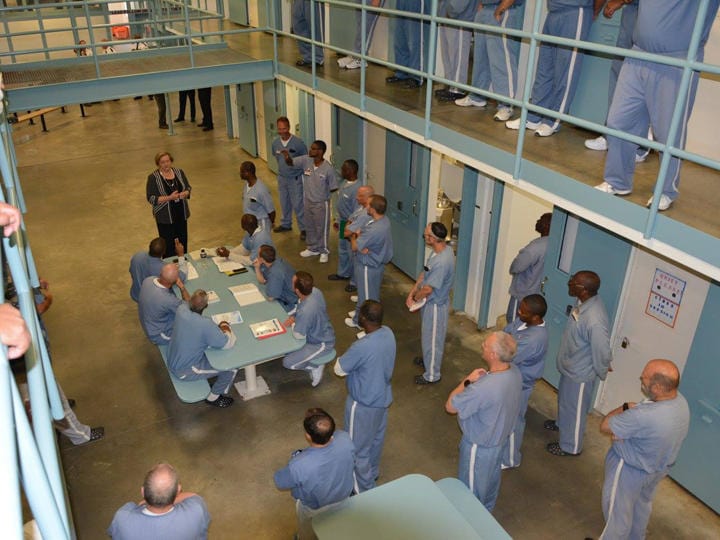 Money was earmarked for Hepatitis C, but could be redirected for pandemic response.
As Florida faces a rapidly spreading pandemic, Gov. Ron DeSantis vetoed $28 million for infectious disease drug treatment.
The move cut a sizable chunk of funding set aside by the Florida Legislature for the infectious diseases treatment, a veto from a $112.9 million appropriation for inmate treatment.
Lawmakers earmarked the $28 million in nonrecurring funding for F0-F1 Hepatitis C treatment, according to appropriations documents. Notably, the funding was contingent upon an adverse outcome in a lawsuit against the state, after the conclusion of all appeals in a class action suit, which required the facilities to treatment inmates who tested positive for Hepatitis C as of December 2017.
But the Department of Corrections was also specifically authorized to submit a budget amendment to release funds if needed to respond to a pandemic in the prison system.
At least 23 inmates in Florida prisons have died from COVID-19, the state reports. The deaths have occurred at eight prisons throughout the state.
The veto in one sense represents the budgetary trap in the midst of a pandemic. Revenue estimates show state dollars plummeted in the first four months of the year and the state is $1.46 billion in the hole. That means a necessary dip into the nearly $4 billion in state reserves.
The concern about shortfalls prompted DeSantis on Monday to veto a record $1+ billion from Florida's budget. That included dipping into trusts and slaying member projects.
But it's a bit of a shock to see funding for an infection disease drug treatment program cut as COVID-19 rages.
The past week brought a surge in cases in Florida. It was just June 22 when the Florida Department of Health reported more than 100,000 people had tested positive for COVID-19 in the state of Florida. That number dates back to the first reported Florida cases on March 1.
While it took almost four months to hit a six-figure caseload, Florida on Monday — one week later, — reported upward of 146,000 cases.
The Governor has repeatedly said he expects further outbreaks to impact Florida's prison systems, but stressed that's a controlled and contained population of patients.
Criminal justice reform advocates, meanwhile, pushed for more early release for at-risk and non-violent offenders to reduce populations in corrections institutes.