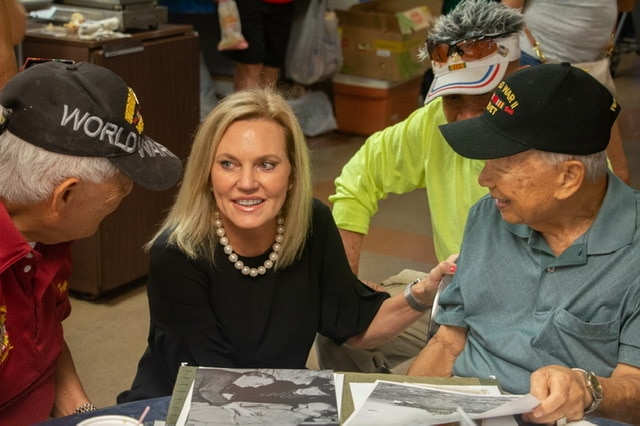 Committees ties to Anitere Flores, Shawn Harrison donated to Senate campaign.
Heather Fitzenhagen outraised Ray Rodrigues in the first fundraising period of a suddenly high-profile Senate primary. That includes a chunk from a political committee connected to Sen. Anitere Flores
But she still has a lot of catching up to do.
Fitzenhagen reported $24,021 in donations to her Senate District 27 campaign. She also chipped in another $13,500 candidate loan in the June 13-26 period. Rodrigues, meanwhile, raised $7,630 in his campaign account.
That's only part of the story as Rodrigues' committee Friends of Ray Rodrigues also tallied $15,000 in new donations for the period. Fitzenhagen's For A Better Florida committee reported no activity in June other than an accounting payment early in the month. But overall, Fitzenhagen pulled in more outside donations while putting some skin in the game as she gets her last-minute campaign up and running.
Rodrigues still holds a hefty cash advantage though. Even after spending $50,086 in the period — more than Fitzenhagen's Senate campaign has reported thus far — he closed the period with $149,332 in cash on hand. Fitzenhagen held $24,198 in the bank, and outside of that has spent $15,348 in total.
Meanwhile, Rodrigues' Friends committee has $117,973 in cash ever after a $350,000 donation to the conservative Americans for Liberty and Prosperity committee. Another Rodrigues-headed committee, Free Markets For Florida, has $94,552 in cash as well.
Fitzenhagen's Better Florida committee has $82,969 to spend. In total, that leaves Fitzenhagen with $98,317 cash in various pots, roughly a quarter of Rodriques' accessible dollars.
The reporting period offered the first critical glimpse into where Fitzenhagen may receive financial support for her late bid.
She received a $1,000 donation from the Committee for an Innovative Florida, connected to former Rep. Shawn Harrison. The committee this year also donated to House campaigns for Rep. Jackie Toledo and candidate Danny Kushmer.
Floridians For Strong Leadership, associated with outgoing Sen. Flores, also made a maximum donation to Fitzenhagen.
Chancey Goss and Ron Bergeron, both Gov. Ron DeSantis appointees to the South Florida Water Management District, both gave $1,000 checks. So did Wicken Dolphin Distillery CEO JoAnn Elardo.
As for Rodrigues, he received $1,000 donations in the most recent period from Sen. Doug Broxson's Floridians For Limited Government committee and from Jonathan Andres' Florida First Forever.
Beyond the primary, Democrat Rachel Brown raised $1,140 for the campaign, $970 from South Florida House candidate Bob Lynch.