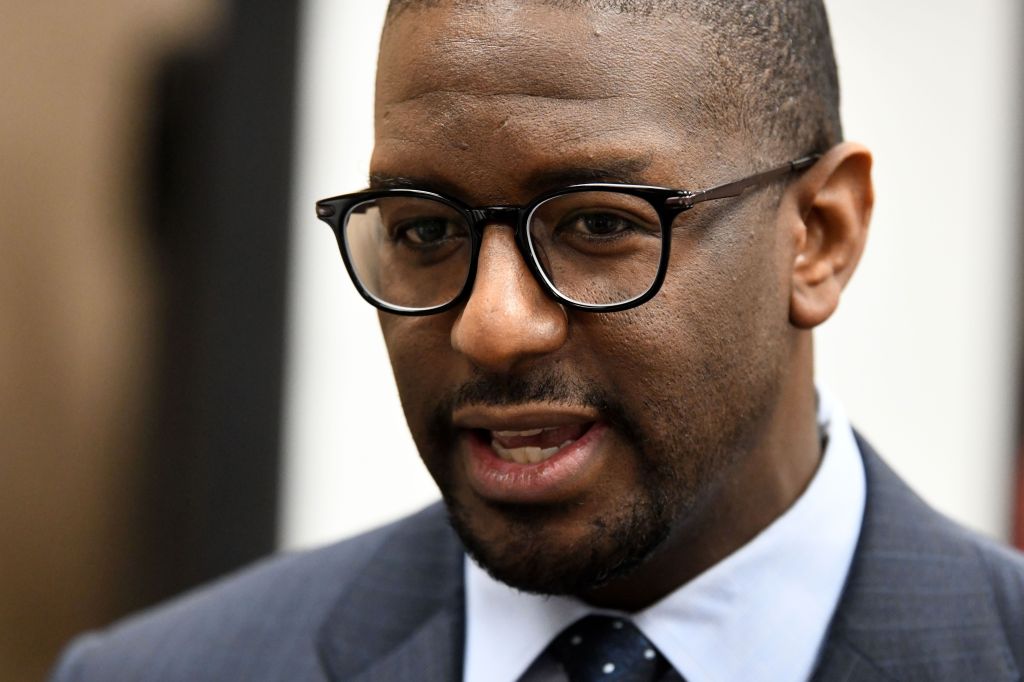 Gillum opened up about his experience with depression.
Former Democratic gubernatorial candidate Andrew Gillum resurfaced on social media Monday for the first time since being found inebriated in a hotel room where someone else was suspected of overdosing on drugs.
In the 11-minute video posted on his verified Instagram profile, Gillum, who narrowly lost his race for Governor in 2018, spoke of his struggles with alcoholism and depression.
"I had totally underestimated the impact that losing the race for Governor had had on my life and on the way those impacts started to show up on every aspect of my life," Gillum said. "I didn't want to talk emotionally or really deeply about what had happened in the race for Governor because it was a constant reminder of failure and my own personal failures. It was a reminder that I had let so many people down."
Before his bid for Governor, the former Tallahassee Mayor was seen as a rising star in Democratic politics, even drawing an endorsement from former President Barack Obama in his race against Ron DeSantis. In the video, Gillum describes elected office as his life's work.
"Not only that, after having spent 16, 17 years as an elected official — the thing I knew how to do well, the thing that gave me an outlet to go and try to change the community in the way that I thought would make it better — all of that was all of a sudden gone," Gillum said. "It really did cause me to think about my own purpose, my own value and what I could contribute, if anything. I didn't want to face all those things so I numbed."
Despite losing to DeSantis, Gillum appeared to have rebranded himself in the months after the election. He  appeared often on CNN and became the face of Forward Florida Action, a group focused on registering and engaging Democratic voters.
Gillum said he "got busy" as a means of coping.
"In truth, I was perfecting what it meant to wear the mask, suffering in silence because I simply could not bring myself to deal square on with what was happening more deeply inside of me."
Gillum entered into rehab shortly after the hotel incident and withdrew from public life.
He gave thanks his wife, R. Jai Gillum, for her encouragement throughout the process.
"A women who knows everything that I am and everything that I am not," Gillum said. "She chooses to love me anyhow."
The 40-year-old also offered advice for others based on his experience.
"Don't be like me," he said. "Don't suffer in silence . Get access to the help that you need."
The video was Gillum's first public address since he announced he would enter rehab following the incident in Miami Beach. At the time he described troubles similar to those outlined in the video.
"Since my race for Governor ended, I fell into a depression that has led to alcohol abuse. I witnessed my father suffer from alcoholism and I know the damaging effects it can have when untreated. I also know that alcoholism is often a symptom of deeper struggles. I am committed to doing the personal work to heal fully and show up in the world as a more complete person," he said.
He then said he would step back from his public roles, namely voter registration efforts and working to elect Democrats to the state Legislature.
In Gillum's absence, political committee Forward Florida has continued working and calling for donations, though donations slowed to a trickle in March and then stopped entirely in April. The majority of the money spent by the committee, which still has $1.25 million left from his gubernatorial bid, has been used to cover legal fees.