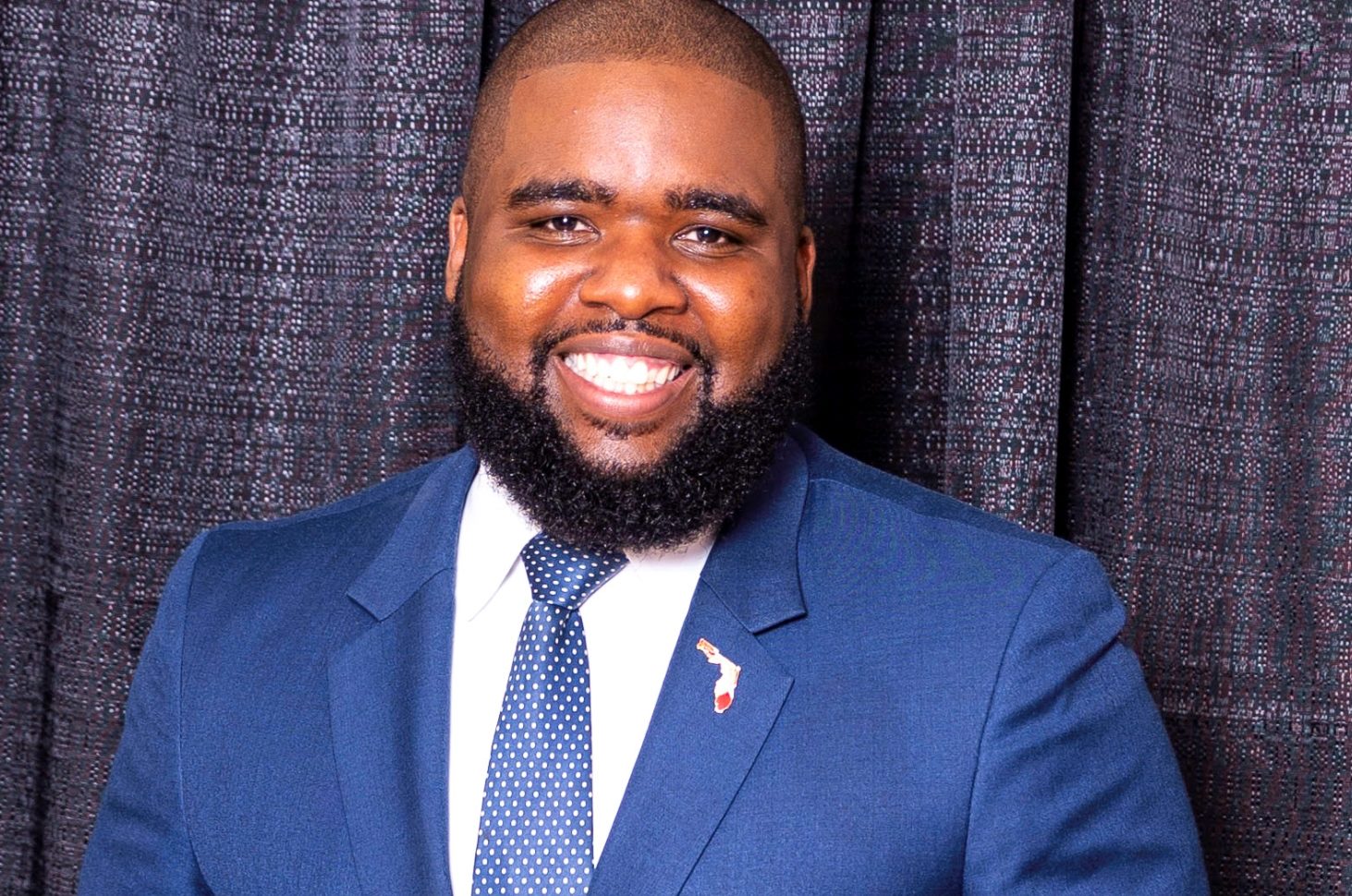 It's Harris/Biden 2020. But Florida is in the mix still.
Presumptive Democratic presidential nominee Joe Biden named his running mate Tuesday, Sen. Kamala Harris of California.
Though Biden's running mate is from across the country, her political director (named hours before the Harris selection) is better known in Florida, an inside hire with a strong resume in the Sunshine State.
Vince Evans, familiar in North Florida for having served as a political director for one-time gubernatorial hopeful Andrew Gillum and as "special assistant" for U.S. Rep. Al Lawson in Washington in recent years, will be promoted from his role as political director in the Southern states.
Lawson lauded the promotion in a statement Tuesday night.
"Vince is an outstanding young man who I have known since he was my page in the Florida Legislature," Rep. Lawson said. "I was fortunate to bring him to Washington, DC with me and have him to work in my office."
"Last year, he informed me he had this amazing opportunity with the Biden Campaign, and I encouraged him to keep moving forward. Vince, like many others, is a testament of the type of talent that comes from FAMU. This is a great responsibility, and I am proud of his accomplishment. I know he will do a great job."
Harris presents cultural and stylistic differences from Lawson and previous politicians for whom Evans has had prominent roles, and it will be interesting to see how the two mesh.
Harris was not in the 2020 primary field by the time the campaign got to the Sunbelt. But for Biden, the South (and Evans' efforts, by extension) proved pivotal.
With much of the Democratic field fading as the campaign hit the Sunbelt, the Delaware Democrat was able to consolidate support against Vermont Sen. Bernie Sanders, whose support collapsed in the region.
Now for Vince Evans, the task is to help a Vice Presidential candidate connect to voters on the outsized national stage.
"I'm honored to be moving into a new role," Evans tweeted Tuesday, "to serve as political director to our running mate. My title may have changed, but my mission remains the same — Restore the Soul of the Nation."
Harris emerged as that candidate after other potential names were floated then sank.
U.S. Rep. Val Demings, the former police chief from Orlando, was touted as a potential running mate for the former Vice President, with some momentum among oddsmakers, before negative press and related scrutiny seemingly soured the mood.
More recently, speculation had settled on Susan Rice, who served as national security adviser to President Barack Obama, as a potential running mate.
But in the end, it was the California Senator who got the nod.