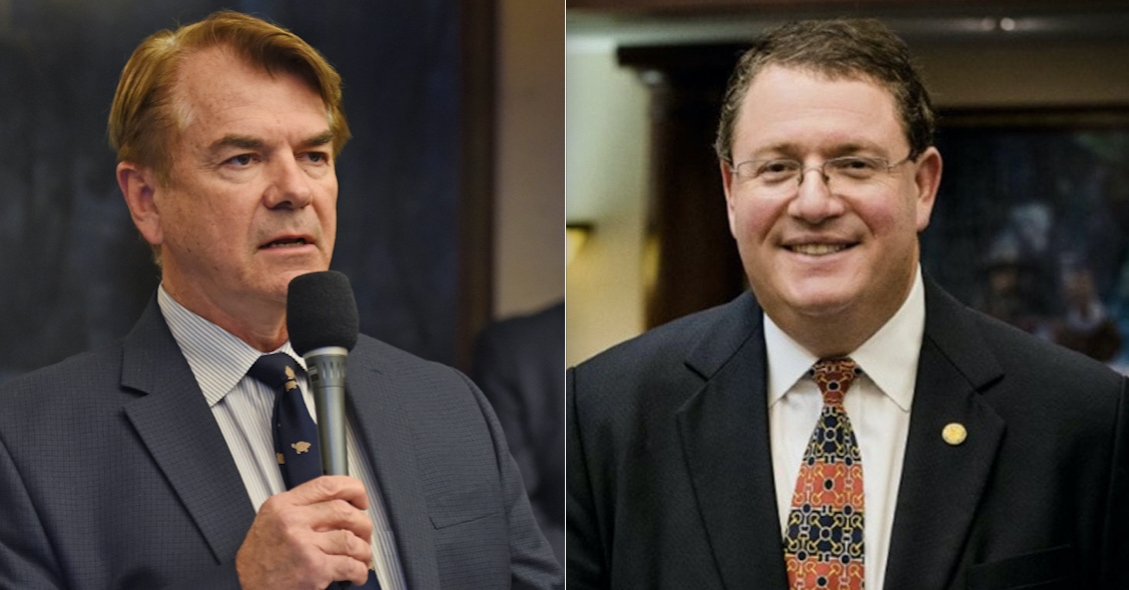 Incumbents escape what had been sometimes brutal primary challenges.
Republican Reps. Thad Altman and Randy Fine dispatched primary challengers Tuesday, putting them in position for probable reelections in November.
Altman, a four-term Representative and former state Senator from Indialantic, held off Tea Party and Florida Liberty Caucus Republican Matt Nye of Melbourne in House District 52 in Tuesday's Republican primary. With all but two precincts counted, Altman had a 58%-42% lead.
Fine, a two-term Representative from south Brevard County, defeated Marcie Adkins of Grant-Valkaria in the House District 53 primary. With only one percent yet to count, Fine led 65%-35%.
Altman moves on to face Democrat Lloyd Dabbs, an Air Force combat veteran and small business owner from Viera. Dabbs will have to overcome some party disadvantage, as the central-Brevard County district gives Republicans a 17-point lead in voter registration.
Fine moves on to face Democrat Phil Moore, a Palm Bay health care professional, in a rematch of the 2018 election. HD 53's voter registration is much closer, with Republicans holding about a 3-point advantage. However, in 2018 Fine defeated Moore 55-45.
A lot has flowed through those districts since 2018, including what had been a vicious campaign battle with charges between Fine and Adkins, mostly involving Fine's battles with Atkins' campaign manager, Robert Burns.
The other Brevard County races already were set without primaries.
In House District 50, which covers parts of eastern Orange County and northwestern Brevard County, Republican Rep. Rene Plasencia faces Democrat Nina Yoakum.
In House District 51, which covers the rest of northern Brevard, Republican Rep. Tyler Sirois faces Democrat Joan Marie Majid.