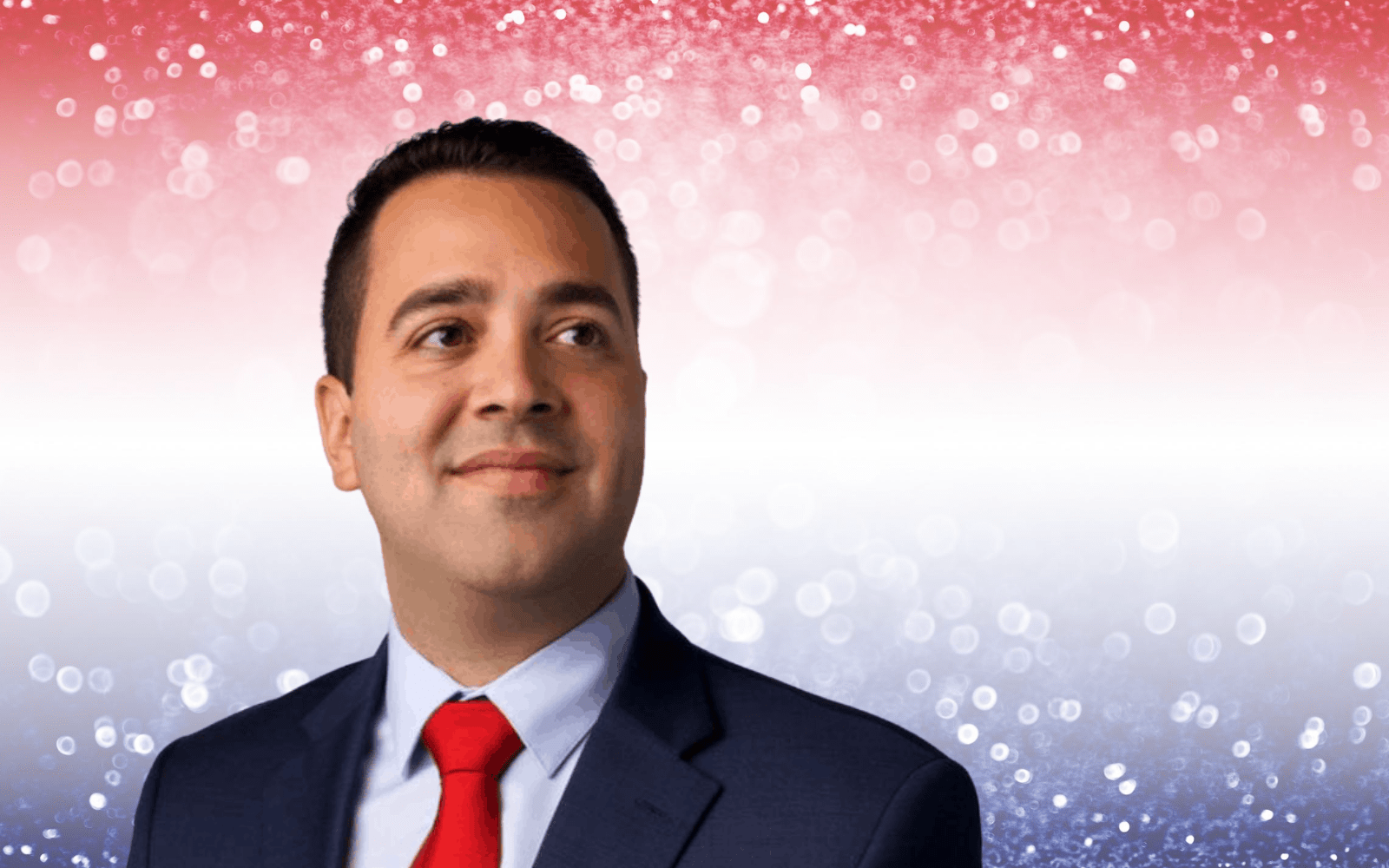 Defeats Richard Goble in close GOP contest.
Leo Valentin appeared on his way Tuesday evening to winning the Republican nomination to run for Congress in Florida's 7th Congressional District, beating Richard Goble by a slim margin.
With all votes counted, Valentin took one-point victories over Goble in both Seminole County, where about two-thirds of voters live, and in Orange County. In Seminole County Valentin took 38% to Goble's 37%, and in Orange Valentin took 39% to Goble's 38%.
A third candidate, Yukong Zhao, was pulling 23% of the votes in Orange and 24% in Seminole.
The win pits Valentin, an Orlando radiologist, against two-term Democratic Rep. Stephanie Murphy of Winter Park.
"I'm excited to be the Republican nominee to take on @SMurphyCongress," Valentin tweeted Tuesday night. "We need innovation and a fresh perspective in Congress now more than ever. As a doctor and CDO of a hospital, I'm ready to fight the career politicians, protect local economies & strengthen our communities."
Valentin issued another statement to his campaign email list, going on the attack against his general election opponent, saying she "has decided to represent the special interests of the D.C. swamp."
The offensive continued: "Stephanie Murphy went to Washington four years ago and has voted with Nancy Pelosi 94 percent of the time. She has pushed for taxpayer bailouts of corporate D.C. lobbyists and has failed to protect hardworking families and small businesses here in Central Florida."
Through the Republican primary season, the three had battled for the far-right lane, touting loyalty to President Donald Trump and strong conservative positions. Valentin got some support making that pitch from the likes of U.S. Sen. Ted Cruz, who issued an emphatic endorsement last month.
Yet Valentin may have to consider switching lanes a bit to challenge Murphy, a former Defense Department analyst who is an avowed moderate Democrat on fiscal and national security issues, and who has been able to draw support both from business and military groups.
Murphy dinged the Trump lane antics in a tweet after the race was called for Valentin.
https://twitter.com/SMurphyCongress/status/1295892421063122944?s=20
She was more pointed in a news release issued from her campaign.
"While folks in Washington and Tallahassee have been focused on pointing blame and scoring political points, I've worked with both parties to get results for Central Florida, to keep us safe, and to get our economy going again. I'm running to focus on jobs, security, and opportunity for every Florida family and to work in a bipartisan way to get our nation through this crisis," she said.
"My Republican opponent spent the primary pledging his allegiance to President Trump, attacking women's rights, and pushing to repeal our health care in the midst of a global pandemic. We need leaders who will put people over politics and pledge their allegiance to the Constitution — not a President.
"I look forward to an honest and vigorous campaign," she concluded.
Valentin also faces a major funding gap in the general election. While he was an all-star compared to his primary opponents, he enters the general election with about $185,000 in the bank. Murphy, meanwhile, is sitting on more than $1.4 million.
CD 7 covers Seminole County and a large swath of northern, eastern, and central Orange County.
Seminole County has gone purple in the past decade. And, with little rural or small-town area left, it has all the mixed-culture suburban demographics that tend to trend away from staunch conservative politics. Trump won the county in 2016, but Seminole went for Democrats Bill Nelson and Andrew Gillum in the 2018 U.S. Senate and gubernatorial elections. Republicans now have only an 800-voter advantage there, out of 324,000 registered voters.
Orange is another story.
The district's swath includes upscale suburbs such as Winter Park, Maitland, and Belle Isle, but it also consists of the much more liberal hipster areas in and around downtown Orlando and around the University of Central Florida, the kinds of places that sent progressive lions Carlos Guillermo Smith and Anna Eskamani to Tallahassee.
Overall, the Orange portion of CD 7 is pretty solidly blue, with 27,000 more Democrats than Republicans among 191,000 voters.